Blog posts categorized as: Cocktail Gardening
Jul 1, 2014
You can only make so many pies when you're up to your ears in blackberries. Sometimes you just need to throw them in something that's adult rated! Up next in my parade of garden cocktails is the blackberry and basil mojito.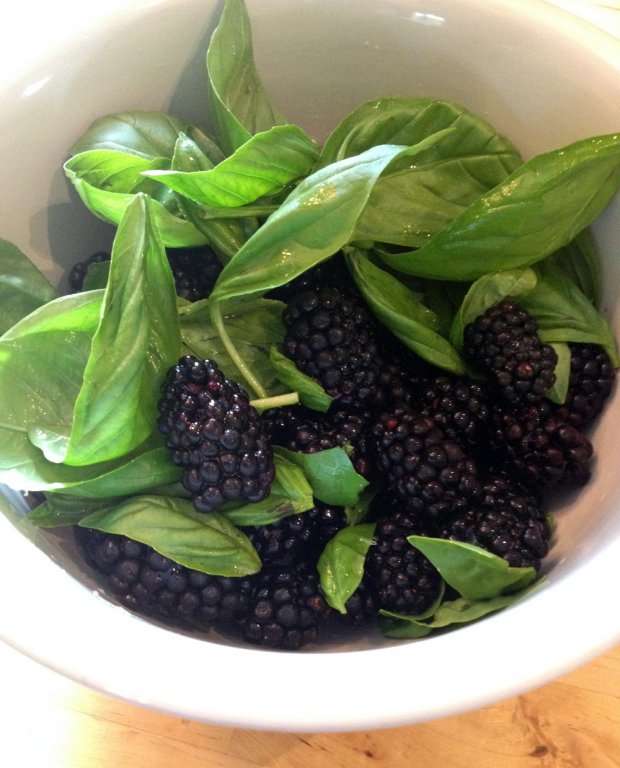 Fresh picks from the garden: 4 cups fresh blackberries, 1 cup fresh basil leaves. You can also mix fresh plums if you have them...mine are all et up already!
From the store: 4 lemons (mine aren't ripe yet), 3 cups vodka, 1/2 cup sugar to make a simple syrup, club soda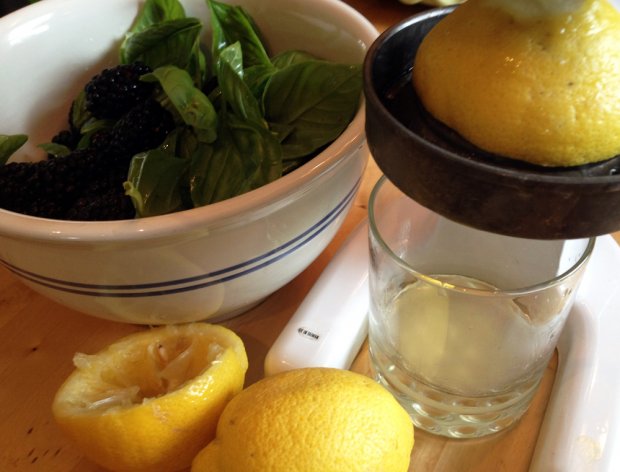 In a bowl, mix blackberries, basil leaves and the juice from the 4 lemons. Stick in the fridge for a day or two. To make the simple syrup, mix 1/2 cup sugar and 1/2 cup water in a saucepan and bring to a boil. Make sure sugar is completely dissolved then remove from heat to cool. You can either mix the vodka in with the fruit and let sit in the fridge together or keep them separate until serving time. If you do the later, then when it's time to serve, mix together the fruit, vodka and simple syrup in a punch bowl or large glass container. Mix well.
To serve, ladle 1/3 cup of mixture (that's about the volume of a regular punch ladle) into the glass - be sure to get some of the berries too. Fill the glass halfway with ice, then top with club soda and garnish with fresh basil leaves.
Love this one, it's a keeper!
Jun 26, 2014
Today's garden cocktail: The blackberry margarita. Or whatever you want to call this concoction!
So I'm overloaded with fresh blackberries. My friend Sarah keeps telling me I need to muddle them into cocktails. So I did.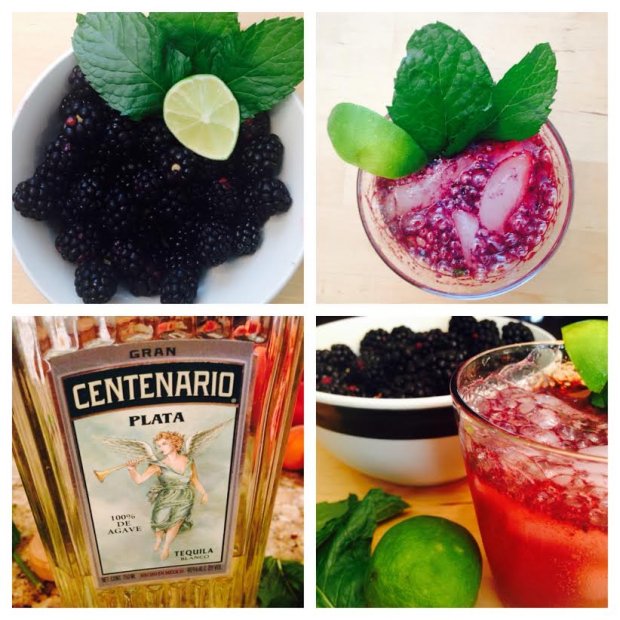 Fresh picks from the garden: Blackberries, mint
From the store: limes (mine aren't ripe yet!), a nice tequila, cointreau, soda water, agave nectar
I wasn't too scientific about this, but in a shaker, muddle 4 blackberries and 4 mint leaves. Add 1/2 cup of ice, juice of one lime, a shot or two (depending on how strong you like it) of tequila, spash of cointeau and about a teaspoon of agave nectar. Shake well and strain into a glass with ice. Top off with club soda and garnish with more fresh mint.
Fabulous on the patio at the end of the work day. Thanks Sarah!
Mar 20, 2014
Ok, I don't know if this beverage actually qualifies as a "spritzer", but it sounded good in the title. To celebrate the first day of spring, we gals here at HH headquarters decided to partake of a bit of sunshine in a glass.
Photo by Nikki Rosen. Cocktail mixing and styling by Leslie Halleck .We're professionals.
On a whim, we through together ice, 1.5 oz. homemade limoncello (complements of my BBFF Jimmy Turner's meyer lemon tree, of which I'm now in custody), a couple of splashes of club soda, some fresh lemon slices and a sprig of mint from the garden. Simple and refreshing. Perfect for this first and most beautiful day of spring. Cheers!