Cocktail Gardening: Blackberry Mint Margarita
June 26, 2014
Today's garden cocktail: The blackberry margarita. Or whatever you want to call this concoction!
So I'm overloaded with fresh blackberries. My friend Sarah keeps telling me I need to muddle them into cocktails. So I did.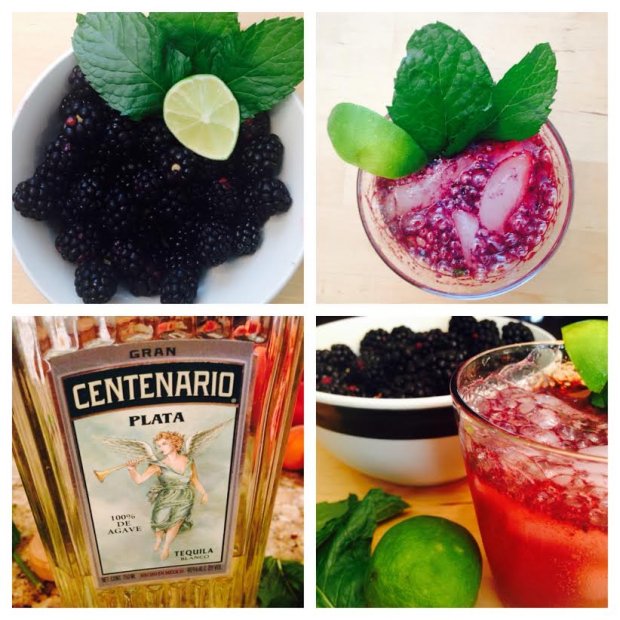 Fresh picks from the garden: Blackberries, mint
From the store: limes (mine aren't ripe yet!), a nice tequila, cointreau, soda water, agave nectar
I wasn't too scientific about this, but in a shaker, muddle 4 blackberries and 4 mint leaves. Add 1/2 cup of ice, juice of one lime, a shot or two (depending on how strong you like it) of tequila, spash of cointeau and about a teaspoon of agave nectar. Shake well and strain into a glass with ice. Top off with club soda and garnish with more fresh mint.
Fabulous on the patio at the end of the work day. Thanks Sarah!