Leslie F. Halleck
Notice: Leslie is currently taking a sabbatical. That's right, I'm going to go live life for a while off the horticulture grid. All Halleck Horticultural consulting and marketing services are suspended until further notice. I will continue to sell my signed books and teach select courses seasonally for UCLA Extension Horticulture. I am significantly reducing my speaking schedule, but I will entertain key engagements so feel free to reach out via my contact for green industry events.
My Story
Me? I'm a professional plant geek who is good at business. I'm also a creator, artist, and writer. If you're really interested in all the specifics, you can scroll down and keep reading. The most important thing you should know about me is that I'm dedicated to and seriously passionate about plants, gardening, and the business of the horticulture industry - as well as aesthetics and the creative process. I have almost 30 years working in different segments of horticulture; from research and trials, to landscaping, to garden center retail, to green industry marketing and business development. These days I concentrate on putting my professional experience into action helping green industry companies grow their game with my consulting services; plus, educating consumers through my books, classes, and social media.
---
As a green industry communicator, book author, and horticulture instructor, my specialty is digesting horticultural and botanical science and technique down into bites that are friendly, easily understandable, and executable for the home hobbyist.
---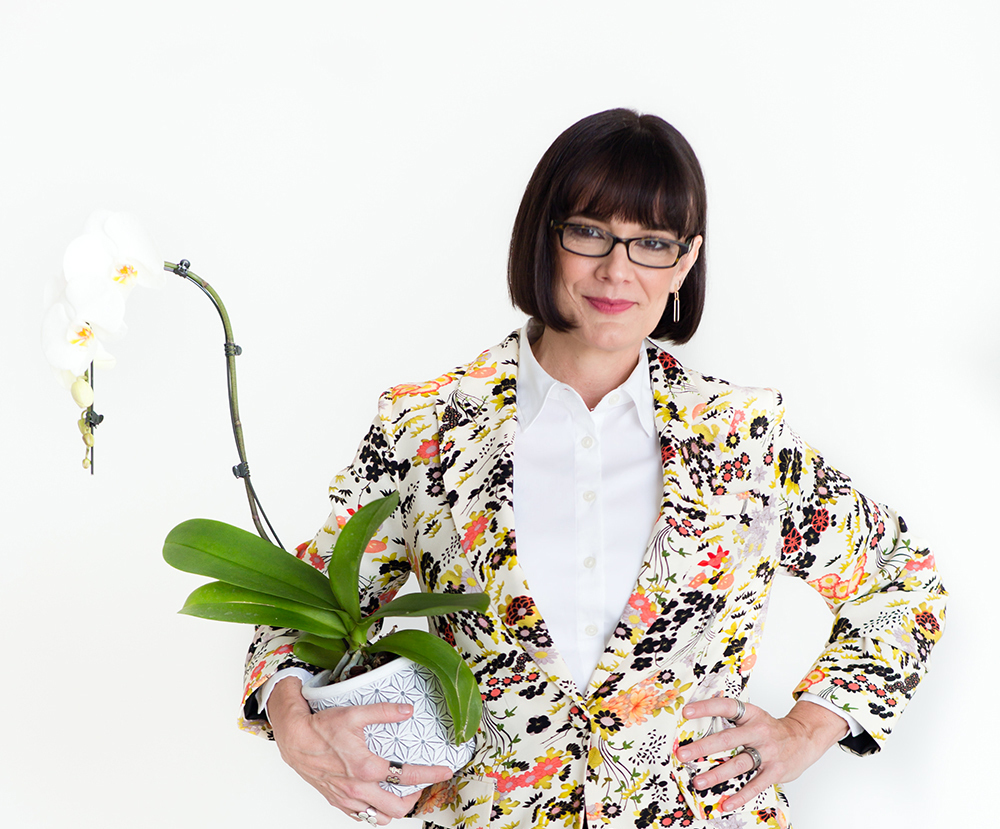 Because I'm both a horticulturist and a multi-passion entrepreneur I prefer to keep a few different pots stirring simultaneously. In addition to my business and marketing consulting services for woman-owned green industry companies and business owners, I continue to provide high-level horticultural consulting services to green industry commercial companies, as well as offer up lots of helpful horticulture education to consumers via my books "Gardening Under Lights: The Complete Guide for Indoor Growers" (Timber Press, 2018) and "Plant Parenting: Easy Ways to Make More Houseplants, Vegetables, and Flowers" (Timber Press, 2019), and "Tiny Plants; Discover the joys of growing and collecting itty bitty houseplants" (Cool Springs Press, 2021), my Plantgeek Chic blog, UCLA Extension, and my E-Newsletter and social media.
The Creds
I'm a Degreed & Certified Professional Horticulturist with 29 years of Green Industry experience and many more of hands on gardening and indoor growing. I earned my Masters of Science degree in Horticulture at Michigan State University (MSU). Prior to attending MSU I earned my Bachelors of Science degree in Biology from the University of North Texas (UNT), where my studies focused on botany and plant ecology. My first two years at university were spent as a fine arts and design major. I'm a Certified Professional Horticulturist (CPH) #30067, via ASHS, The American Society for Horticulture Science. I've worked and published on post-impact vegetative research for both The University of North Texas and The University of Puerto Rico. Yes, I got to live in the jungle! I've traveled the world studying rain forests and formal gardens alike.
---
Work, Work, Work...
I began my career in Horticulture in 1992, where I worked at and helped run a retail plant nursery and also operated my own small gardening business. In December of 1998 I began my position at the Dallas Arboretum and Botanical Garden (DABS). As Curator of Plants, and then Director of Horticulture Research, my specific activities included the creation of their nationally recognized plant trials program and gardens, design and plant selection for all the display gardens, plant collections management, teaching, and website development. In 2001, I was selected as an All-American Selections Judge and established an official AAS test garden at the Arboretum. I maintained a joint appointment with Texas A&M University. Two important projects that resulted from this cooperative effort are the Benny J. Simpson Texas Native Trees and Texas Native Shrubs websites. I served for many years as a test gardener for Organic Gardening Magazine and have twice served as an All-America Selections Trial Judge (AAS).

I launched Halleck Horticultural in 2000, which I operated in addition to my position at the Dallas Arboretum. After making the decision to move on from the Arboretum in 2003, I also spent two years editing and producing an organic gardening magazine, website and forum and working with Roundtree Landscaping in Dallas, in charge of their landscape maintenance division. In January of 2005 I accepted the position of General Manager for North Haven Gardens, an innovative independent garden center in Dallas, Texas where I spent 8 years managing all aspects of the business. I chose to leave NHG at the end of December 2012 to run Halleck Horticultural, LLC full time.
For almost a decade Halleck Horticultural has provided a variety of services to the green industry, including horticultural consulting, marketing and branding plants and devleopment - as well as garden center design - and consulting. Our work also included creative projects involving visual branding and print collateral, as well as responsive website design and implementation. I have won multiple awards for writing, creative direction, and marketing from TOCA, the Turf & Ornamental Communicators Association; including the coveted Gardner Award for Writing in 2017.

I'm currently a UCLA Extension Instructor for the Horticulture & Gardening Program and Horticulture Certificate Program. I developed and teach the courses "Indoor Plants: Care and Maintenance" in the winter and summer quarters, and Botany for Gardeners in the spring quarters. These courses are part of the Horticulture Certificate program but may also be taken by hobbyists as continuing education. I teach virtually online and students from around the country and world can participate.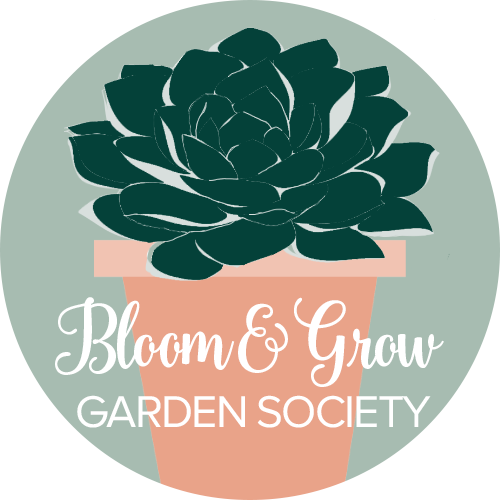 I'm also the HIR (Horticulturist in Residence) with the Bloom & Grow Garden Society an online virtual community and education space for plant and gardening enthusiasts. This is a wonderful OFF social media community where I teach high-level monthly horticulture classes for members and coach members on the private platform. So if you are looking to cut through misinformation or generalities related to indoor and outdoor gardening that you find on social media, I recommend you join us.
As a Women Entrepreneur..
I'm passionate about helping to empower other women working in my industry, with a focus on women business owners. My consulting services often focus on women-owned businesses in the green industry. I offer business coaching services, marketing and branding development, and strategy plants for solopreneurs and larger companies alike. And commercial horticultural consulting services, of course.
In 2020 I completed both the Women in Leadership and Executive Women in Leadership Certificate programs from Cornell University. I speak across the country on issues related to women in horticulture and company culture in the green industry. In July of 2021 I delivered the keynote presentation at the inaugural Women in Horticulture luncheon event at AmericanHort's Cultivate '21 show.
Publishing & Media
During my career, I've written hundreds of articles for local, regional and national publications such as Fine Gardening, D Home and Garden, Neil Sperry's Gardens, Edible Dallas & Fort Worth, Lawn & Garden Retailer, Garden Center Magazine, Greenhouse Management Magazine, Nursery Management Magazine, Produce Grower Magazine, and published scientific research in The Journal of Tropical Ecology, The Hosta Journal, Greenhouse Grower and Grower Talks. I currently provide regular print interviews to any number of publications such as The New York Times, The Dallas Morning News, The Dallas Observer and more; and also provide regular radio and TV interviews for local media outlets. I spent a year co-hosting the Saturday morning radio home & garden show on KLIF 570 (that was fun).

Throughout my career I've given many professional talks for industry conferences, as well as keynotes, and taught countless classes on a multitude of gardening topics for consumers. In 2007, I launched my Plantgeek Chic garden blog, where I offer updates on my own garden goings-on plus helpful gardening tips. I was a regular gardening contributor to WFAA Channel 8's Good Morning Texas TV program for 2 years. I also spent a couple of years as the weekly garden blogger and print columnist for D Home Magazine.
I'm a regular expert guest on many of the new popular plant-related podcasts, such as Bloom and Grow Radio, Epic Gardening, On the Ledge, and Joe Gardener.
Since 2013, I've written monthly features and columns for GIE Media's Garden Center Magazine, Greenhouse Management Magazine, and Produce Grower Magazine. You may also see my articles featured in Nursery Management Magazine.
---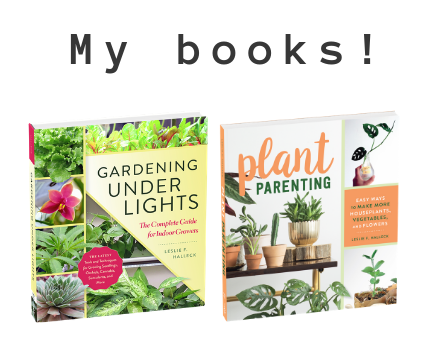 My book Gardening Under Lights; The Complete Guide for Indoor Growers is available in book shops and on Amazon. Signed copies in my SHOP.

My book Plant Parenting: Easy Ways to Make More Houseplants, Vegetables, and Flowers is also available on Amazon. Signed copies in my SHOP

My book Tiny Plants: discover the joys of growing and collecting itty bitty houseplants is also available on Amazon. Signed copies in my SHOP
---
Industry Affiliations
The American Society for Horticultural Science (ASHS) and a certified CPH, served 3 years on the ASHS Certification Board; Two terms as the Southern Region Director and Board Trustee for the Perennial Plant Association (PPA) ; Served several years on the Environmental and Trials Sub-Committees for the Dallas Arboretum and Botanical Society (DABS). I am also a member of Texas Nursery & Landscape Association (TNLA),and AmericanHort, The Turf & Ornamental Communicators Association (TOCA), The American Horticultural Society (AHS), The National Garden Bureau (NGB), and twice past president of the Trinity Blacklands Urban Forestry Council (TBUFC). Member of the International Aroid Society (IAS), The Gesneriad Society (TGS), Orchid Digest.
Creative Pursuits
In addition to gardening and houseplants, I enjoy hobbies such as beekeeping and backyard chicken keeping. I also enjoy metal jewelry making and silversmithing, illustration, and watercolor painting. I'm also a member of the Southwestern Watercolor Society. Art has been a lifelong passion and I enjoy drawing detailed renderings of plants and insects, as well as nature-focused and abstract watercolor.