When it Comes to Strawberries, Sometimes Bare is Better
March 7, 2016
It doesn't matter that it might get cold again or it could freeze a few more times. At some point you just have to pull the gardening trigger or you're going to miss out! I'm not sure how one could resist getting out into the garden with the gorgeous weather we've been having, but if you haven't perhaps I can offer up some motivation: Strawberries.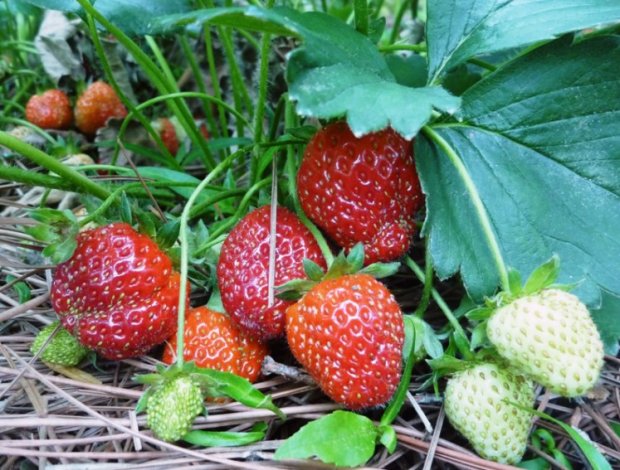 If you want them, now is a great time to get them in the ground. I just dropped a whole new crop of bare-root strawberries in the ground this past Sunday. Why bare-root you ask? Often, your best shot at getting a good selection of varieties is by going bare-root with berries. Plus, it's more cost-effective.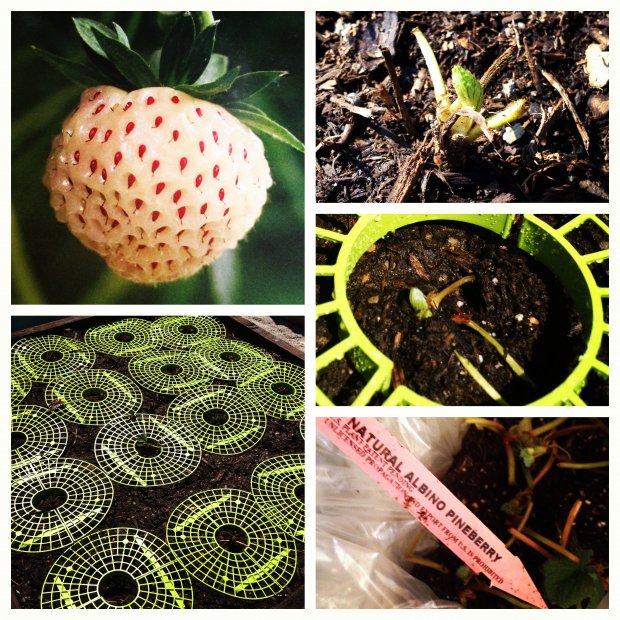 Last spring I managed to score some of the new albino Pineberries in plug-form online (that means they arrive without a pot). I can't tell you yet how they will perform in our Texas summers, but who could resist such a beautiful berry? Especially one that's supposed to taste like a cross between pineapples and strawberries. I'm SOLD. The crazy green discs are strawberry plant supports I tried out, from Gardener's Supply Co.
You can pick up handy packets of a variety of bare-root strawberries at local garden centers right now. They'll be sold out soon, so don't wait. Yes, you can buy potted strawberry plants later in the season, but you'll often be limited on variety. Plus, late-winter and fall are the best times to plant in our climate. Be sure to follow the instructions on the packet for planting your bare-root berries. They'll need lose soil (raised beds are best) in a sunny location.