Veggie Garden: The Summer Solstice Harvest is ON!
June 21, 2014
I have to say, I've seriously enjoyed the mild spring we had here in Dallas this year. And yes, temperatures have turned hot with the onset of summer, but we've also enjoyed some unexpected and much needed rain. The veggie garden has been delivering big this year and it's all I can do to keep up with the produce!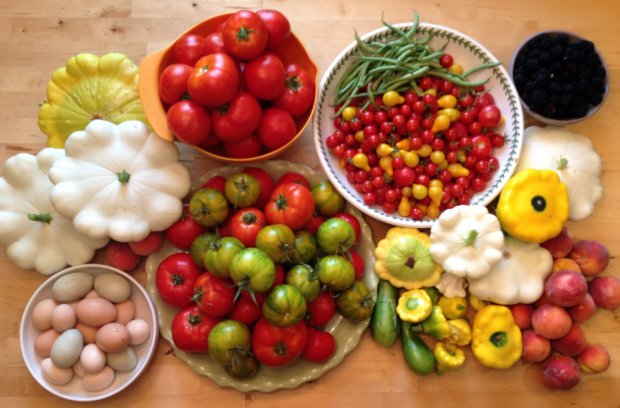 I'm picking veggies and fruits daily: Pictured is my Saturday morning harvest. The scallop squash are getting away from me (just put up quarts and quarts of it in the freezer!). Blackberries are comming out of our ears and we'lre covered in tomatoes. But hey, I'm not complaining! It's great to be able to feed myself from the backyard.
Happy Summer Solstice everyone!