Tulips are Blooming!
March 17, 2014
The tulips are blooming! It's seemed like such a cold icky winter...it's nice to finally see blooms emerging in the garden.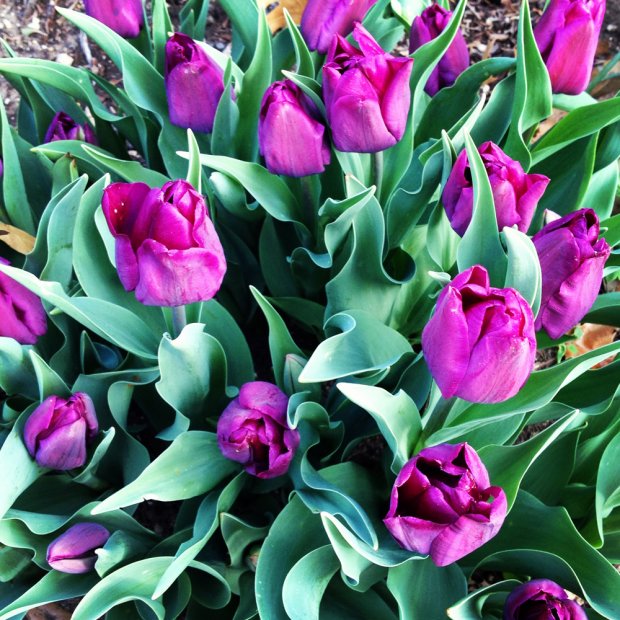 Tulip 'Passionale' is putting on a nice show right now. This mid-season triumph tulip is a reliable performer in my garden. When I don't plant early blooming varieties, it's usually the first to show color for me. As you can see, I plant my tulips in large clumps, never in rows. You want to create a natural feel with bulbs so clump them in groups for best show and effect.
I have some orange parrot tulips coming along, as well as some late blooming types; 'Lightening Sun' and 'Mauraeen" will start blooming soon.