TOCA Awards…What an Honor!
May 22, 2015
Sometimes you get so busy doing what you're doing that you don't stop to thank the people who recognize your hard work...and say thank you back! I was honored to attend the recent 2015 TOCA, Turf and Ornamental Communicators Association, conference where I received five awards. FIVE! A big thank you to the folks at TOCA for such a warm welcome, a well-thought out annual meeting and of course the lovely awards. What a great group of people.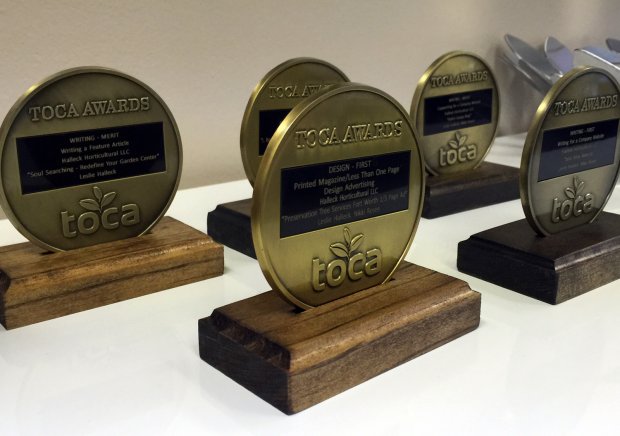 We're proud to represent our client Soils Alive with a First Place award for Writing! The award covered all their site content including their blog.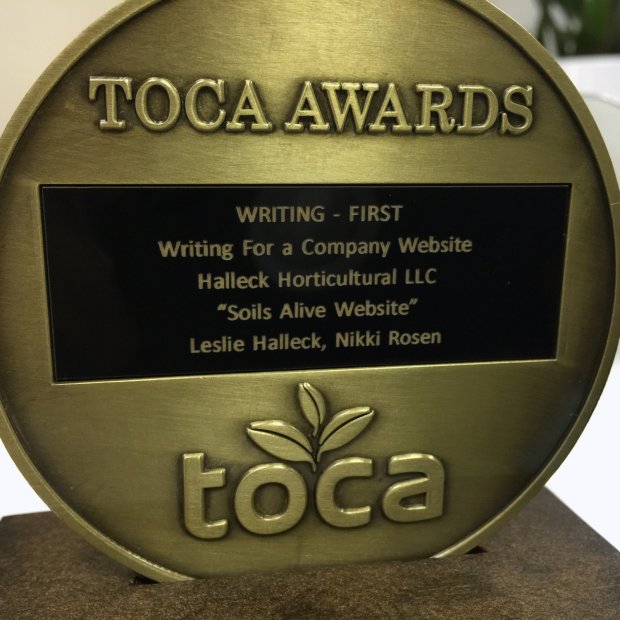 And our other client Preservation Tree Services with a First Place award for Advertising Design...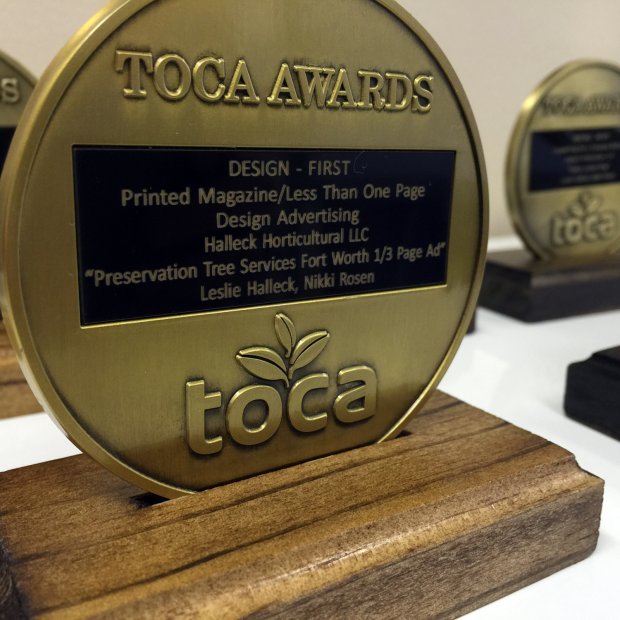 AND our other client Hydro Galaxy with a Merit Award for Writing on their blog...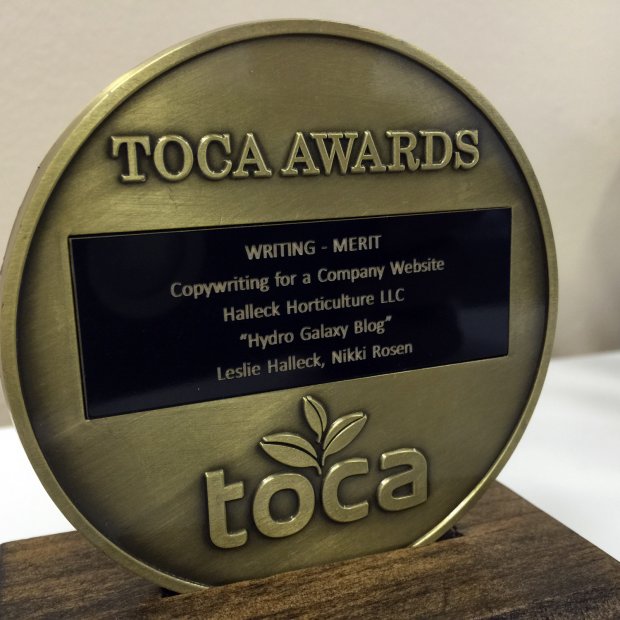 I was also honored to take home a Merit Award for Writing for a feature article I contributed to Garden Center Magazine, GIE Media. You can read the ariticle here.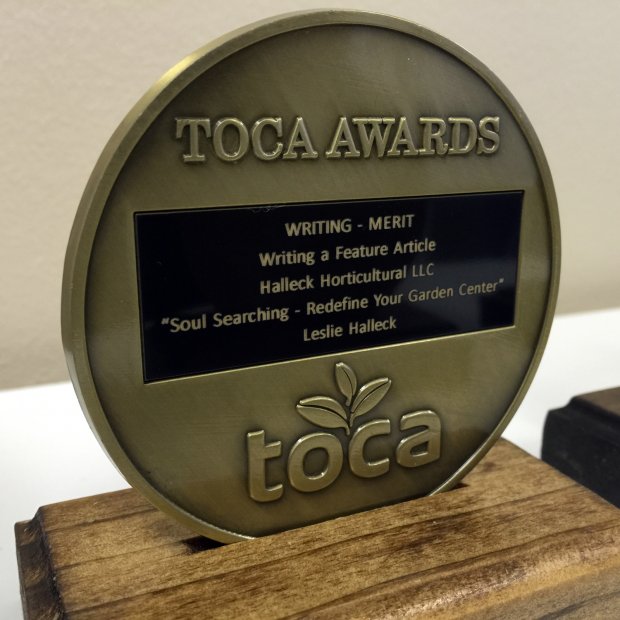 Pretty cool. Again, a big thank you to TOCA for the good times and recognition. It just makes me all warm and fuzzy on the inside.