Tiny Terrariums!
November 17, 2012
A few years ago, I started designing these cute tiny terrariums for the holidays for North Haven Gardens in Dallas. They've become quite popular the last couple of seasons and I couldn't help but share a few photos of the first ones put together this season.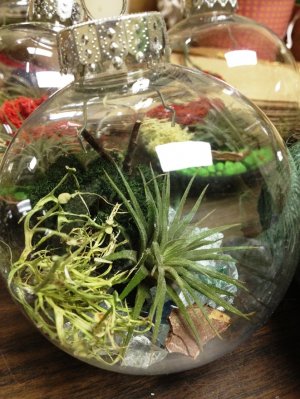 I love using Tillandsias, because they require little to no care in a tiny environment such as these ornaments.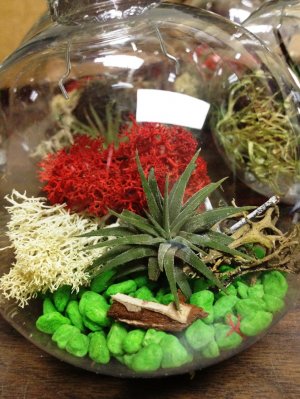 I also love using reindeer moss and assorted lichens, wood chips, branches and the like.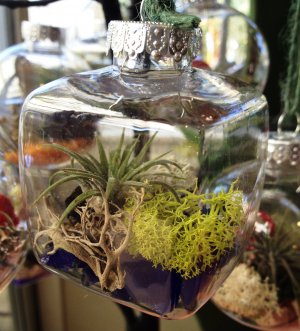 This year I started up some tiny square ornaments. TOO CUTE. You can create these kinds of low maintenance terrariums in just about any containter. Just a little fun homeade gift goodness! These terrarium ornaments are available for sale now at NHG.