Tiny Plants: Overwatered Cactus!
June 8, 2021
Has Your Cactus Gone to Mush?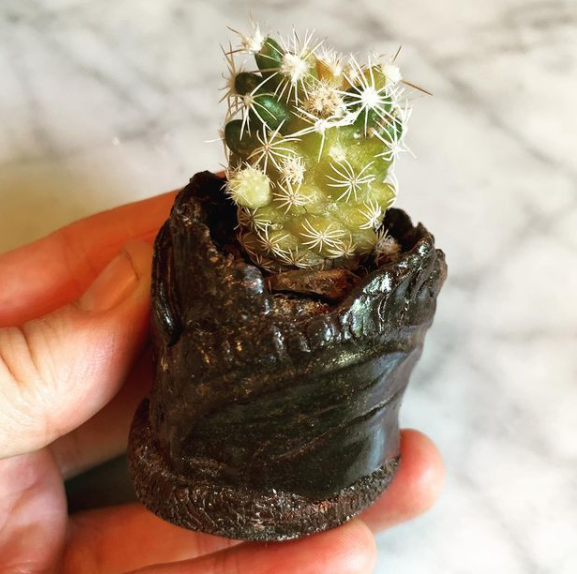 AW DANG...I totally killed this tiny thimble cactus (Mammillaria vetula subsp. gracilis). I gave it one extra watering I shouldn't have, when my grow light was accidentally off cycle for a few days. If the grow light had stayed on, it would have been fine. But with the grow light off, there was too little light to compensate for the extra watering. Now it's turning to mush. Often, it's not necessarily that you're overwatering your succulents and cactus, it's that there isn't enough light to support adequate levels of photosynthesis.
YEP, I kill plants too!

Don't worry...this wasn't the first time, nor will it be the last that I turn a cactus to mush...it's all about having enough light quantity to balance out the soil moisture. Most cactus and succulent need the equivalent of a good 5-8 hours of direct sunlight when grown indoors, and typically providing that much light means using supplemental artificial light.

Luckily, I have many offsets from my mother plant that I can propagation so new plant babies it is!
If you want to learn more about growing tiny cactus and succulents indoors, be sure to check out my new book Tiny Plants; Discover the Joys of Growing and Collecting Itty Bitty Houseplants".