Tiny Plants: Micro Orchid Dryadella cristata in Bloom!
June 5, 2021
Micro Orchids are Tiny but Beautiful!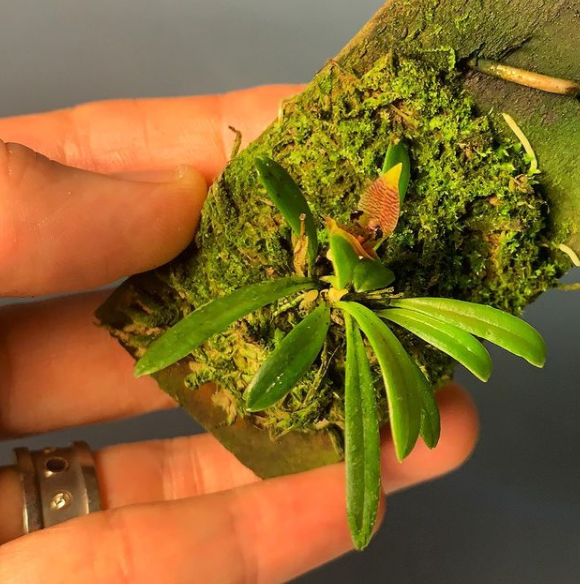 Check out this phat little flower bud on my micro orchid Dryadella cristata (commonly called crested dryadella)! This tiny epiphytic orchid species is endemic to only a few locations in Columbia, growing at elevations of 1500-2000m. Plants tolerate shade to bright filtered light conditions.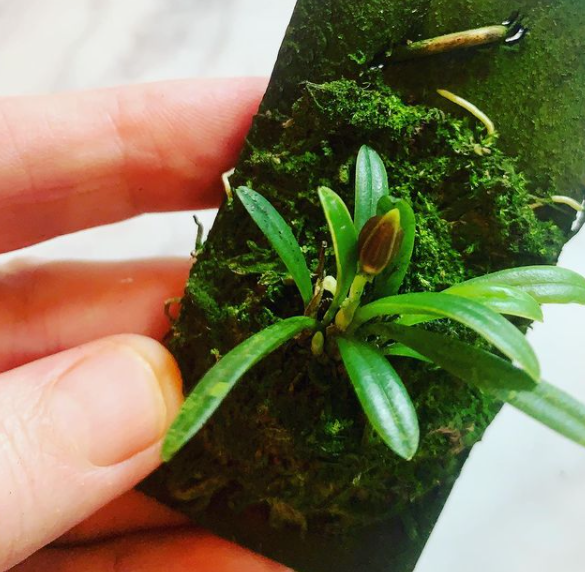 Dryadella growing conditions
I like growing Dryadella spp. micro orchids because I find them relatively easy to grow - not to say I haven't killed my share from letting them dry out a bit too long (I'm in general a neglectful waterer by nature). Dryadella orchids prefer intermediate light and temperature conditions and humidity of about 65-75% so I find them best kept under glass (vented) or in an orchidarium, with artificial lighting which is where this specimen resides. I've had a number of Dryadella spp. Do fine in lower light situations, however they won't be as eager to bloom.
If you'd like to learn more about micro orchids and growing other tiny plants under glass, be sure to check out my new book Tiny Plants; Discover the Joys of Growing and Collecting Itty Bitty Houseplants".