Time for Fall Veggies!
September 18, 2012
If you think that just because temps are cooling that you need to put away the gardening tools...think again! In the South, now is the time to plant cool season vegetables and herbs, such as broccoli, cabbage, kale, spinach, lettuce, dill, cilantro and so much more! The cool season garden can be much more productive and is easier to care for than the summer garden if you live in areas with extreme summer temperatures. You have through early- to  mid-November to continue planting these crops. Then a last spring succession can be planted again in February for spring harvest.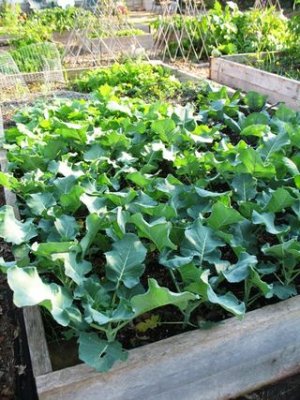 Want to go with seed? Now's the time to start direct seeding carrots, lettuce, spinach, chard, beets, turnips, radishes, dill, cilantro and more! So get some organic compost into your veggie beds and get planting!