Stunning & Stylish Iceland Poppies
September 14, 2016
Once you get addicted to gardening, you'll also find yourself addicted to certain plants. One such addiction of mine is the Iceland poppy. They never get boring, are always in style and I'd plant them year-round if they'd only cooperate.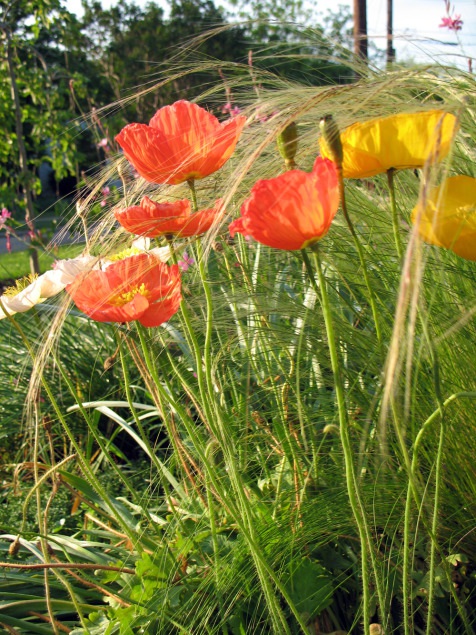 Iceland poppies are technically a perennial, but behave as such only in the northernmost parts of the United States and into Canada. In our climate, Iceland poppies should be treated as a cool-season annual, or biennial, if you will. In Texas, it's best to plant Iceland poppies in the fall, along with your pansies and violas. This allows them to put on a larger root system and thus produce a bigger spring show of blooms. Plants will bloom in the fall and until the first hard frost. Often, they will continue putting on blooms through the winter. Hard frosts will nip the blooms, but won't hurt the plants. In spring, you'll be rewarded with a burst of blooms in late February or early March, to accompany your tulips and daffodils. Plants will continue to flower until temperatures heat up in mid- to late May. Iceland poppies don't like the heat and will die off with the onset of summer.
Every part of the poppy plant, from the silvery foliage to the unique furry flower buds, offers a bounty of interest. They are the perfect companion for other cool-season plantings such as parsley, kale, pansies and violas. In its natural state, Papaver nudicaule is usually found in shades of white and yellow. The recessive colors of orange, pink and red are brought out through selection, and all colors are generally offered as a mix in the garden center.

You can also plant Iceland poppies in the spring, but you'll get a much better show from them in Texas if you plant them October through November.