Plant Propagation: Rooting Cuttings in Water
June 12, 2019
Are you a new plant parent? Many plants, such as these assorted tropical houseplants and herbs below, can be propagated simply by taking cuttings from the plant and rooting them in water.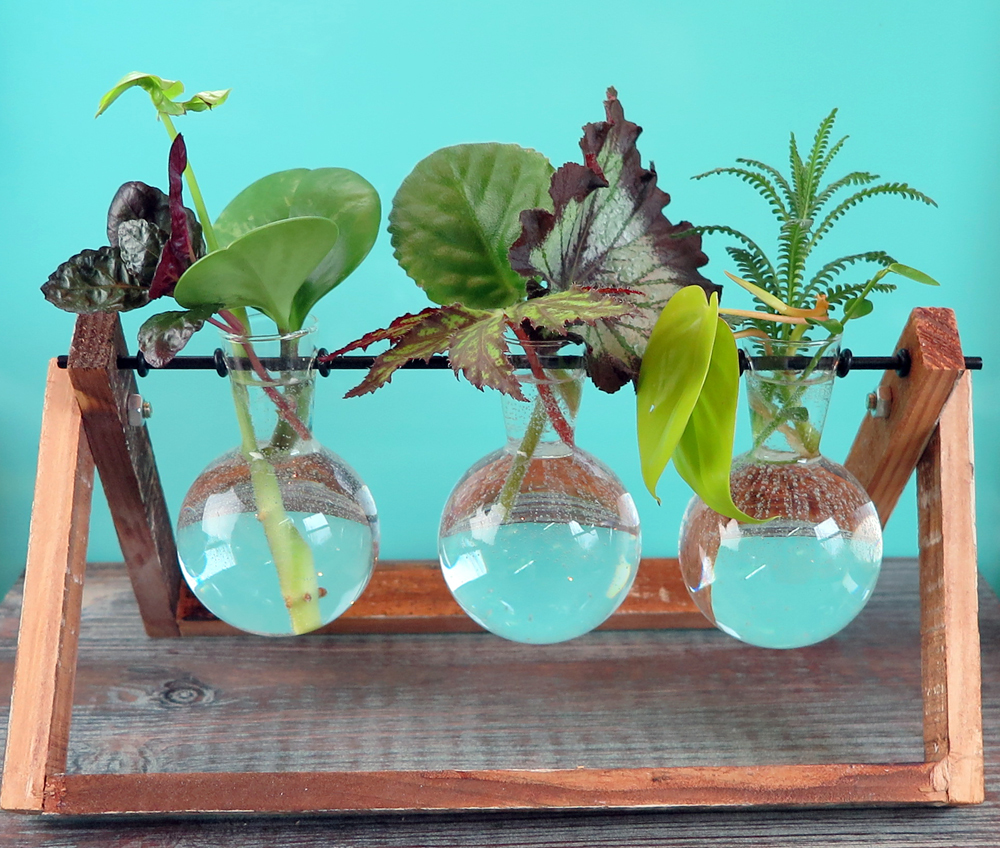 Depending on the type of plants and their natural environment, plants typically fall into two propagation groups: seeds and vegetative cuttings (also called cloning). Some plants are more easily propagated by seed, and others by cuttings. Some plants are easily propagated using both methods.

Not all plants root well in water - it's a race to root before they rot! So you'll find that you can have easy success water rooting many fleshy tropicals, but semi-woody or woody cuttings can be more difficult. Make sure to keep the water clean - change it if it starts to get cloudy. You can use any clear vessel of any color to root your cuttings.

To learn more about water rooting and all forms of plant propagation, get my new book Plant Parenting