Pretty Peonies
March 28, 2016
While I typically recommend sticking to plants that are tough, tried and true in our Dallas landscapes, I'm a horticulturist: I love to experiment. No garden is static. Conditions are always changing and no plant is a permanent fixture. Some plants may live in your landscape for thirty years…others can bring you just as much joy in only one season. I'm all for planting beauties that may not be long-lived but put on a big show while they're around. That brings us to peonies.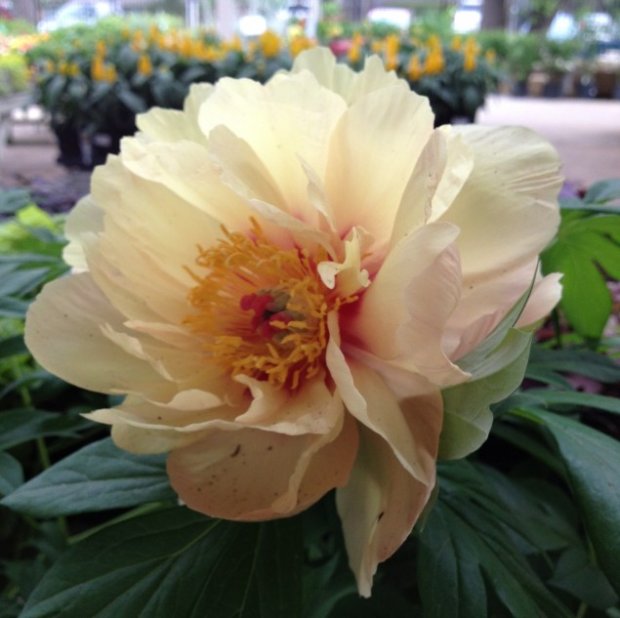 Peony Itoh 'Mikasa' – Perfect for containers if you don't have the perfect garden spot!
If you're a northern transplant to the south, you probably grew up with peonies as a common sight in spring. There are several categories of peonies: Tree, herbaceous and intersectional hybrids. I've found that all three can be grown here, but some do better than others. The intersectional hybrids ('Itoh' hybrids) seem particularly suited to our area. Certain species of tree peony tree (Paeonia rockii) tolerate our summers better than the others. Herbaceous peonies really need the right spot to thrive. Given just the right conditions you can successfully grow gorgeous peonies.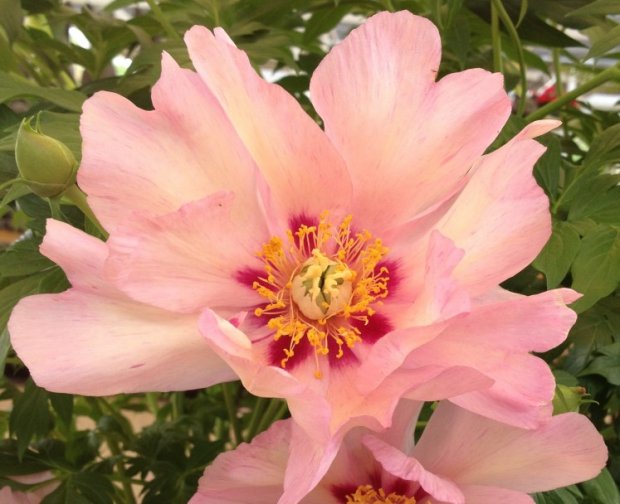 Itoh hybrid peonies are particularly pretty.
An eastern exposure is ideal for peonies. The morning sun will provide them enough sun to bloom and they'll be shaded from the hot afternoon sun. Or, position near larger trees or shrubs that will shade plants in the afternoon. Peonies prefer loose, acidic soil, which we do not have. Amending garden beds with compost and a fertilizer created to feed camellias, hydrangeas and Japanese maples will help. Expanded shale works well to loosen and aerate soil. Be sure to water your peonies deeply twice a week once temperature get hot. Fertilize in spring and fall. In early winter, cut back your plants to the ground. Come late winter, you should see them start to sprout again.
Note that peonies need a chilling period in winter in order to bloom well in spring. So if we experience a consistently warm winter, you may not see plants bloom as well. Now is the time to find a good selection of peonies at the local garden center and they're typically only available for a short time.