Pollination Powerhouses
October 28, 2015
Full article published in October 2015 Produce Grower Magazine.
Whether you're looking to save on labor, improve pollination rates or shift production to more sustainable practices, nature is here to help. Bumblebees are a powerhouse of pollination and could be just the solution you need to improve production rates on your edible greenhouse crops.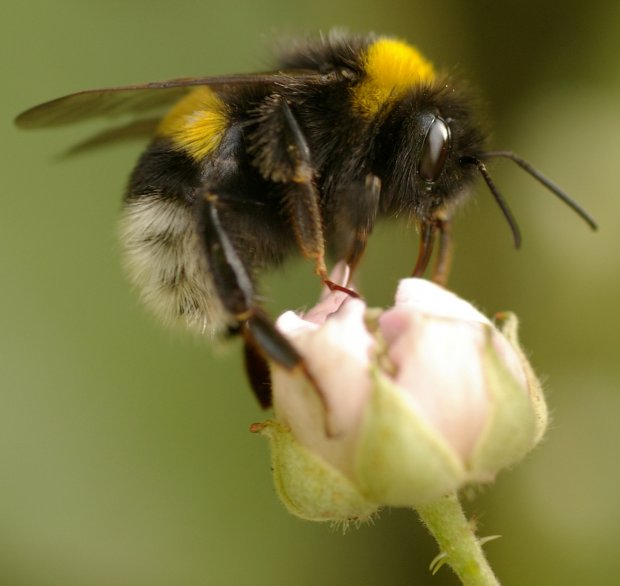 freeimages.com
 
Fruits of your labor
As more produce production moves indoors to be grown hydroponically, the job of pollination becomes much more labor intensive. Once you move fruiting crops into the greenhouse, man must take the place of wind and pollinators to get the job done.
On crops such as tomatoes, growers typically use manual pollination or mechanical vibrating shakers to move the pollen around properly. Tomatoes are normally wind-pollinated outdoors, but the effect is difficult to replicate inside a greenhouse with limited air flow. The shaking has to be performed about every two days when temperatures and humidity are just right. To make things more labor intensive, shaking the whole plant with mechanical stimulation isn't as effective as shaking or vibrating each truss individually. That takes a lot more time and effort. A truss is a cluster of smaller stems where the flowers and fruit develop.
Rising labor challenges and costs are causing some growers to turn back to nature to lower costs and improve yields.
Read the entire article HERE.