Plant Nutrient Profile: Nitrogen
July 3, 2013
Fertilization and plant nutrients are often a mystery for many newbie gardeners...and experienced gardener's alike. While I find soil biochemistry and nutrient analysis fascinating, I'll bet that my soil chemistry books would substitute for sleeping pills for most. I get so many questions about fertilization and plant nutrients, I thought I'd start a series of plant nutrient profiles in order of importance. Don't worry, you won't have to read a thesis; I'll keep it simple and break it down easy so you can take the info and run with it in your own garden.
The first in the series is of course: Nitrogen (N)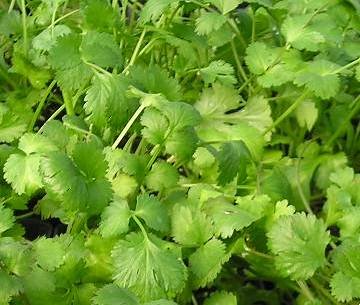 What does Nitrogen do? In basic terms, it promotes leafy green growth. Plants typically need a good amount of Nitrogen to thrive. Nitrogen is fast acting, promotes the growth of leaves and other vegetative green growth. A Nitrogen deficiency produces pale or yellow small leaves, weak growth and spindly shoots. Too much Nitrogen can stunt flowering.
So when do you need to add Nitrogen to your soil? At the beginning of the growing season in early spring, and then several late-spring and summer applications to turf grass and veggies. In warm climates you can also add Nitrogen to all plantings in early fall, but not too late: New leafy growth encouraged by Nitrogen is more suceptible to frost.
Nitrogen can be added in liquid form or granules. Liquid forms will be taken up by plants right away, so they are good to use if your plants are Nitrogen deficient. But they don't persist in the soil. For a slow release effect, use a granular form. Organic fertilizers typically top out at about 9% Nitrogen, but you can apply them regularly without fear of damaging your plants. Blood Meal is a good source of Nitrogen. Animal manures such as cow, turkey and chicken manure, will naturally provide about 18-22% Nitrogen so they are a great boost especially for veggie gardens; but they can burn plant roots if used fresh; compost manures for best use.
Legumes and Vetches, such as peas and fava beans, can fix atmospheric Nitrogen in the soil. They form a beneficial union nodes in their roots with soil bacteriain the genus Rhizobium, which help convert Nitrogen into a form useable by plants. Rotating legumes and vetches around your garden is a great way to provide free Nitrogen.
So, to keep it simple, Nitrogen = Green.