Hot Summer Harvest; in-season edibles
July 10, 2017
Dallas weather might be blazing hot right now, but that doesn't mean you can't still harvest fresh flavors from the garden or from your local farmer's market. Summer recipes are easy and flavorful when you use fresh ingredients that are local and in season.
My favorite in-season vegetable (technically a fruit) right now is the heat-loving pepper. Peppers don't start maturing in the garden until things really heat up. Once they do, peppers such as jalapeno, habanero, pablano, Anaheim and many other hot peppers, will produce en masse. Sweet peppers can be a bit more challenging to grow in our hot summers, but you can still find them in season at the market.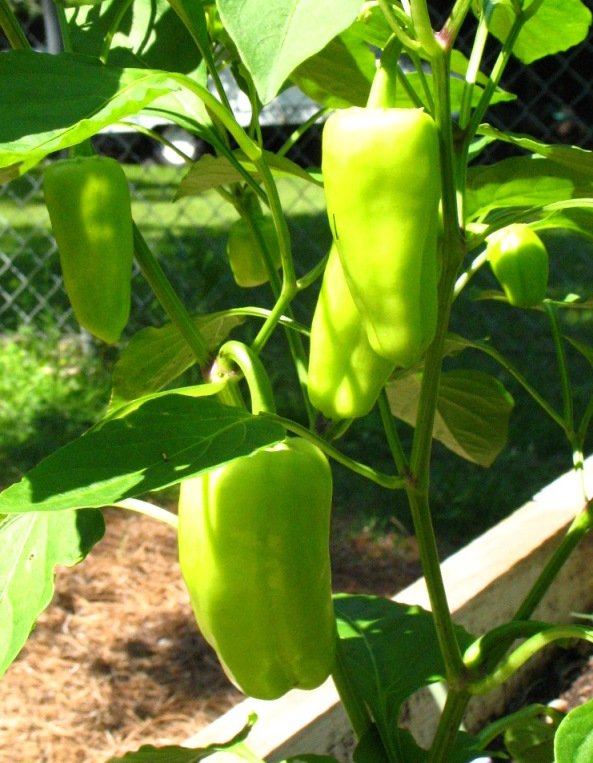 Sweet or hot, you can never have too many on hand. Pickling peppers and making a variety of salsas that include both roasted tomatoes, tomatillos and fruit are all easy and delicious. Think outside the box when it comes to salsas and include unusual flavors from the garden including sweet peppers, basil, or cucumbers.
There are plenty of other in-season fruits and vegetables for the summer table. The hot days beg for cooling recipes that include sorbets, summer salads, and chilled soups. Or, eat your veggies raw to cool yourself down.
Look for these edibles that are also in season now:
Okra
Cucumbers
Tomatoes
Summer Squash (and blossoms!)
Green Beans
Figs
Eggplant