Get Ready for Hummingbirds in the Garden
March 29, 2016
With such a warm winter behind us here in Dallas, we might be seeing hummingbirds in the garden any day now. Do you have the right kinds of plants in your lanscape to attract and feed these the tiny beauties?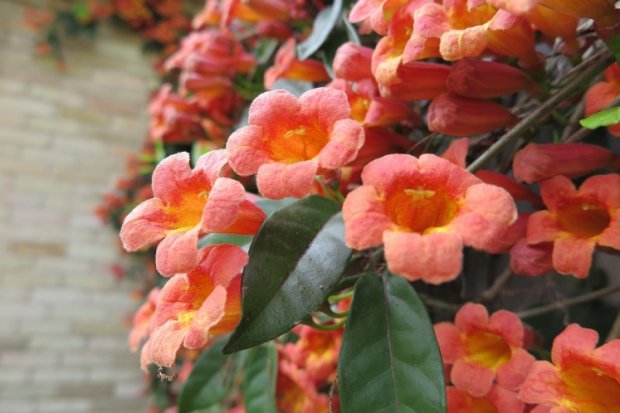 Crossvine is typically one of the blooming plants to attract nesting hummingbirds.
The species of hummingbirds that we see here in Dallas, ruby-throated and black-chinned hummingbirds, spend their winters in Mexico and Central America. Hummingbirds typically begin arriving in the Dallas area in late-March; usually just in time to take advantage of blooming plants like crossvine (in full bloom right now) coral honeysuckle and buckeyes. The autumn sage are already blooming, which will definitely capture their attention.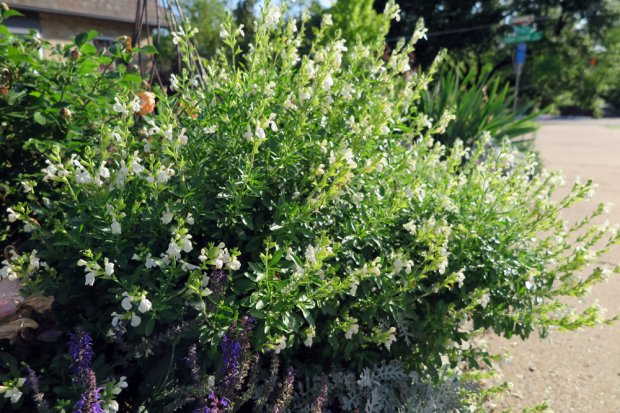 White autumn sage, and salvias of all kinds, attract hummingbirds.
If you want to attract hummingbirds to your garden and you haven't yet put out feeders, now's the time. Plants hummingbirds love typically produce tubular flowers that accommodate their long tongues. While hot colored flowers (red, orange, yellow), tend to be preferred, the hummingbirds in my yard are just as happy to feed on white, blue and purple salvias.
In order to see an abundance of hummingbirds in your garden, you need to attract a female to nest in spring. By putting out hummingbird feeders late-March and planting specific spring-blooming plants, you can entice a female to take up residence nearby if other conditions are right. Plants they love in Dallas gardens include esparanza, crossvine, salvia, honeysuckle, columbine and red yucca.