Plantgeek Chic: Gardening Gifts for Plant Lovers
November 6, 2018
The holiday season is around the corner and you might be wondering what on Earth to gift the plant lover in your life. I've had the honor of being included in a few Garden Gifts Guides this season, with my new book "Gardening Under Lights". Given that I'm a constant shopper of plant-keeping goodies, I thought I should give back by making my own list of cool plant keeper gift picks - in case you need a little inspiration for your own holiday shopping.
GIFTS FOR PLANT LOVERS
So you know, these are my personal picks - things I WANT, or that I already have, that make me go OOOOOHH and AHHHHH. Or I find them handy in my gardening projects. None of these companies asked me to include them... I'm just a plant addict.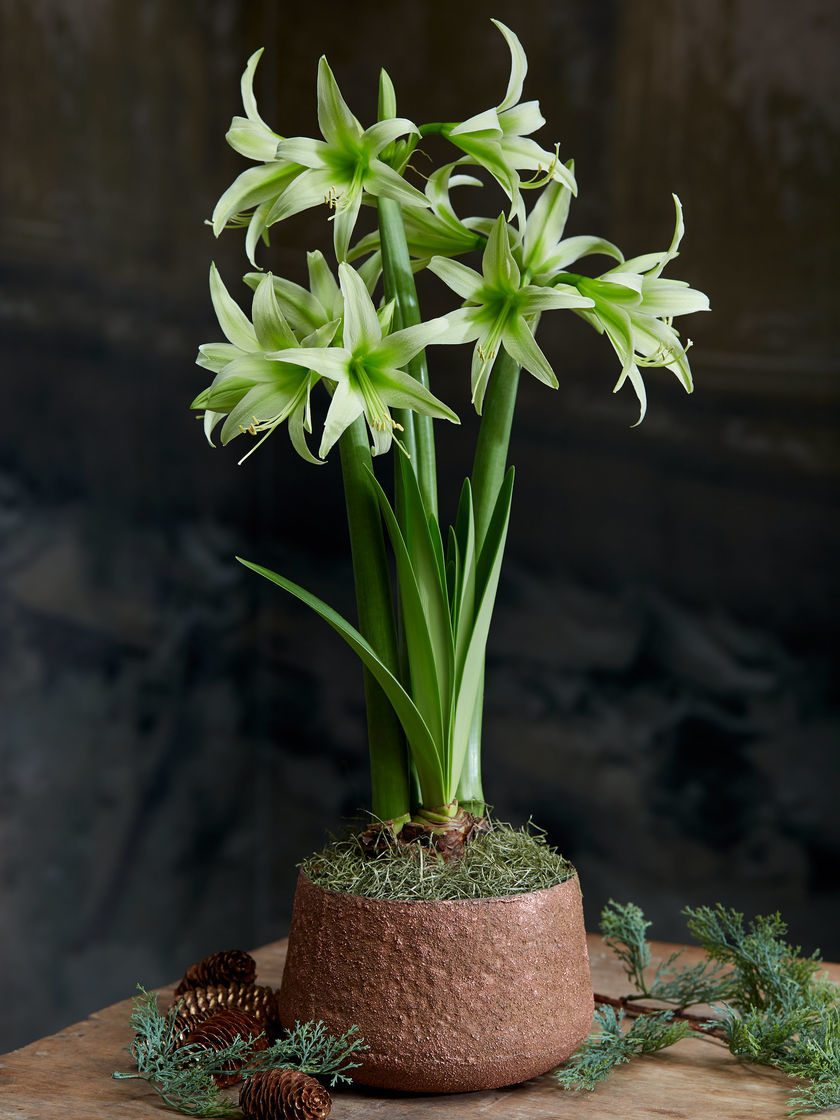 BIG BLOOMS
Specialty Amaryllis bulbs are always on my holiday shopping list. I think they make the perfect gift for both experienced gardeners and plant keepers, and complete novices alike. Personally, I have a penchant for the green-flowered types. Gardener's Supply Company has some really pretty cultivars available, several are exclusives. Plus, they have the cool wax coated bulbs that are perfect for holiday decorating. Amaryllis are easy to pot up after the holiday season and re-bloom the following year. Pretty & easy!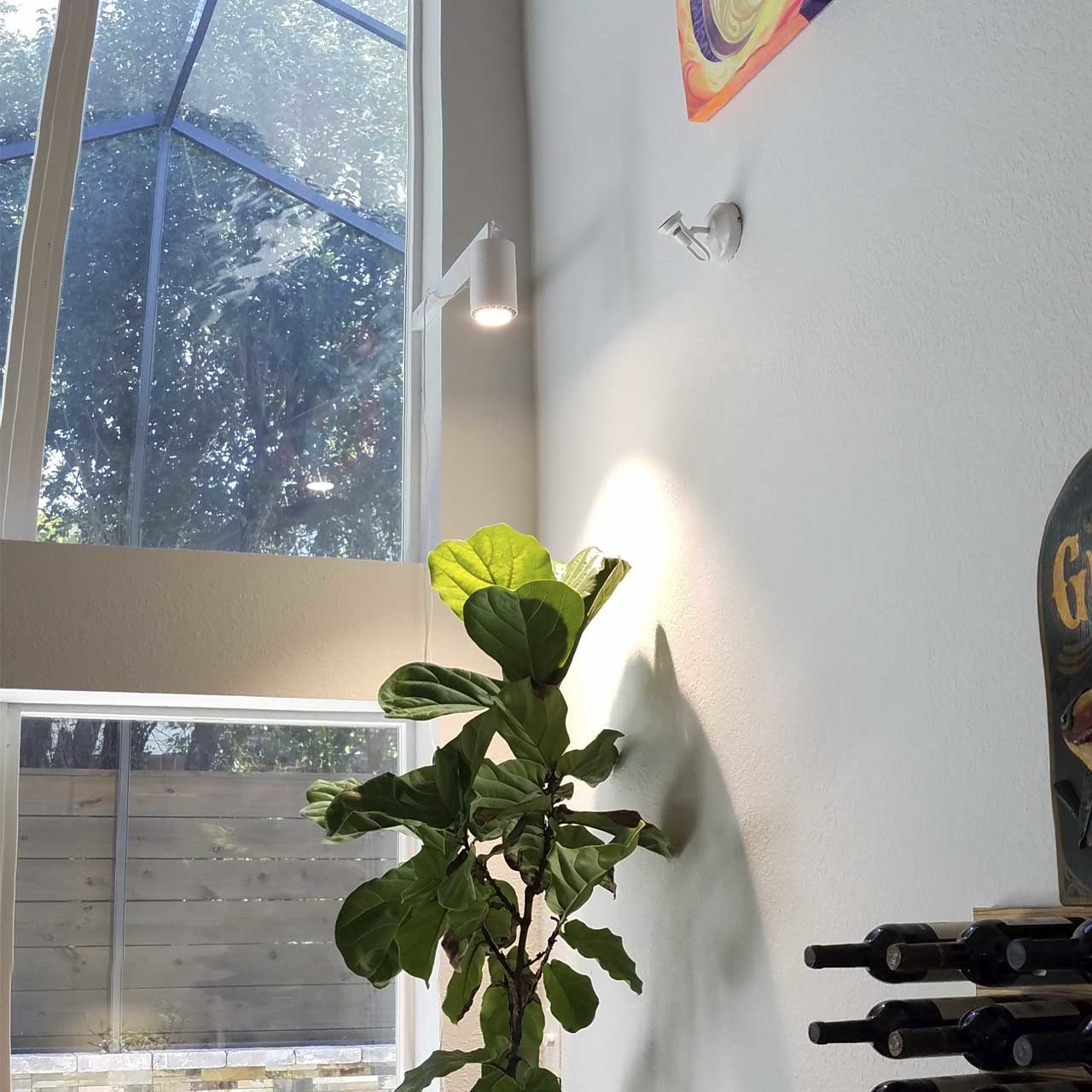 HAPPY HOUSEPLANTS
Attractive grow lamps are hard to find...that's why I love this Aspect LED grow lamp from SolTech Solutions. You can also select a 20W lamp if your light needs are lower and it's available in white or black. It puts out full spectrum light, so it's white in color, instead of pink like most dual band LED grow lamps. I use mine to light my fiddle leaf fig as well as a collection of smaller houseplants and small glass orchid terrariums. One of my favorite things about it is the super long cloth coated cord, which makes it easy for you to reach lots of places in your living space. Even better, I have my own discount code you can use to get 15% off your entire shopping cart when you order! Just type in halleck15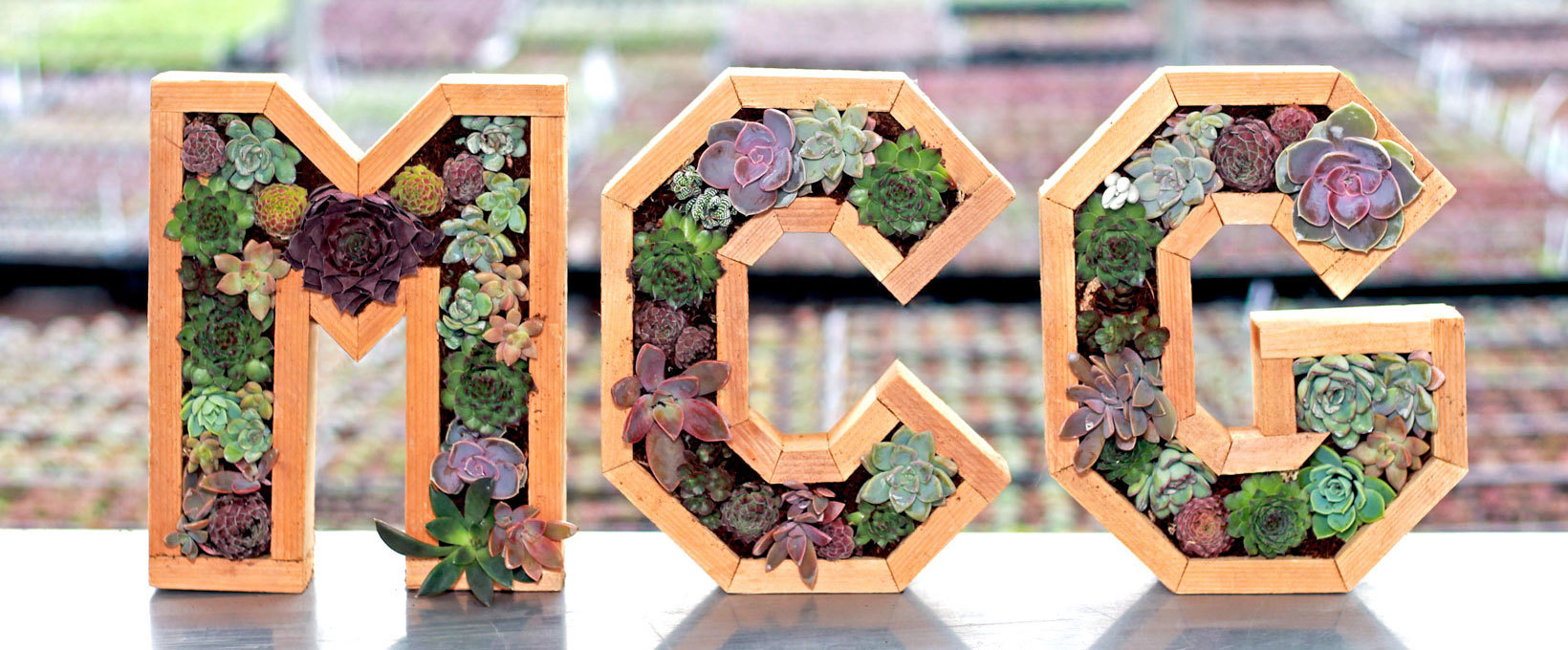 SUCCULENT FEVER
I just got a notification about the launch of Mountain Crest Garden's Ultimate Succulent Club Subscription Box program last week...I'm totally signing up! For $19.95/per month with free shipping you get 4 assorted succulents or cacti delivered (based on that month's theme). They claim no repeats for years, plus you get bonus mystery plants or supplies. You can cancel your subscription anytime. This is cool!!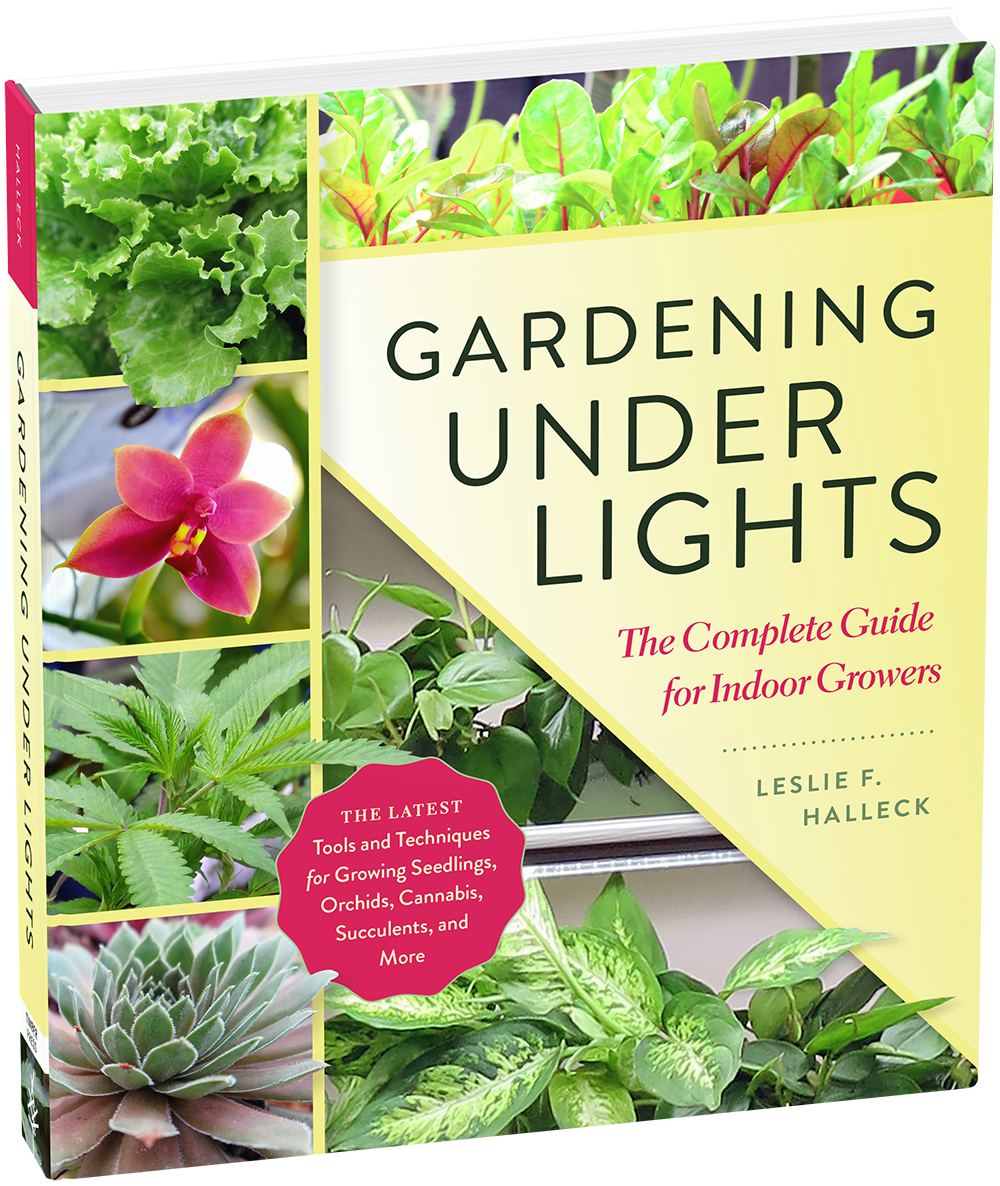 INDOOR GARDENING
Ok, yes, this is my book...but I mean it wouldn't be very smart of me if I didn't recommend my own book as an awesome gift for your favorite indoor gardener, would it?! You can get personalized signed copies of my book, along with a few extra goodies I like to include, when you order "Gardening Under Lights" directly from my secure web shop - plus I'm keeping it at a special price of $20 (reg. cover price $29.95) plus shipping, for the holidays!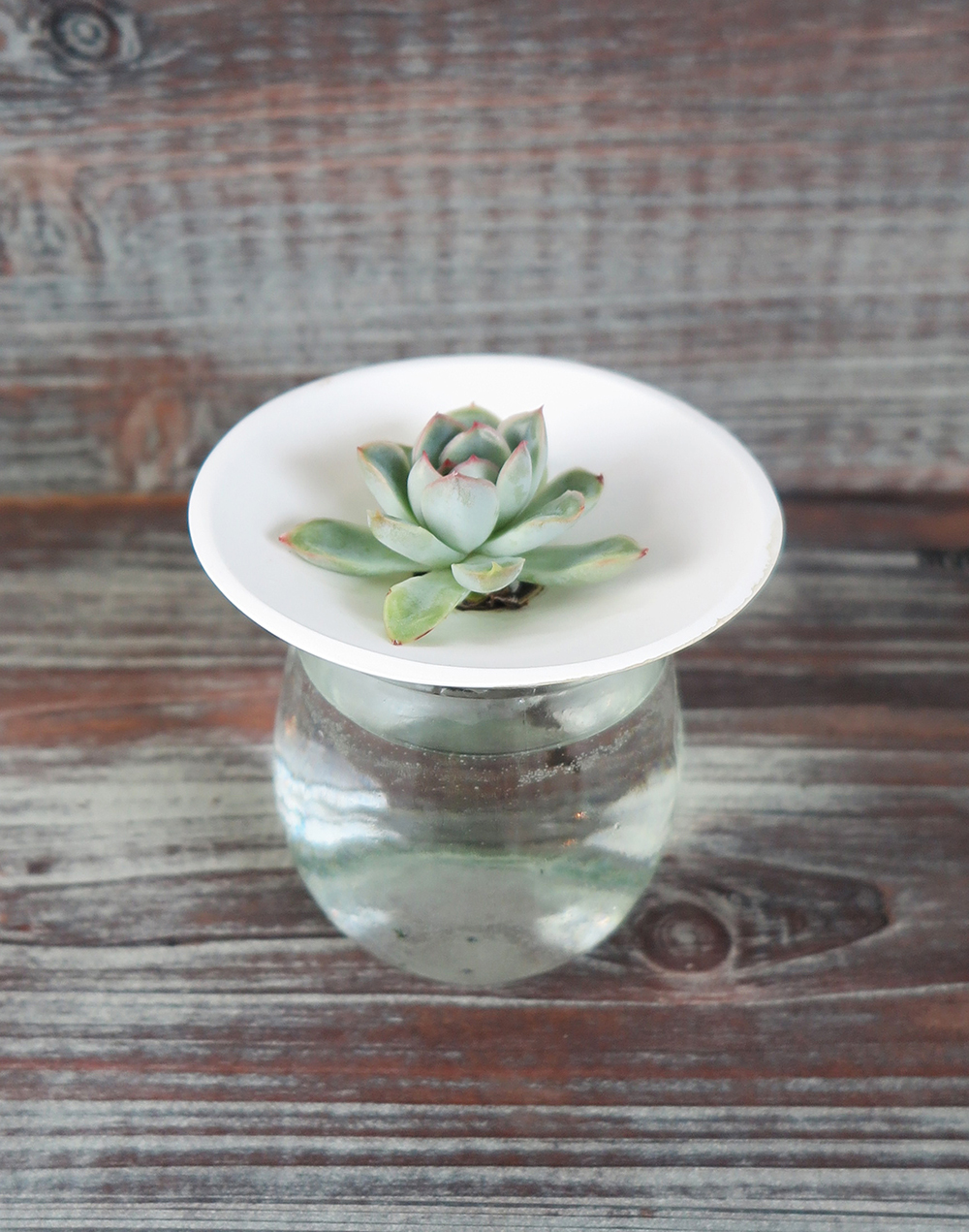 PLANT PARENTING
If you get your hands on my next book "Plant Parenting; Easy ways to make more houseplants, vegetables, and flowers", which comes out May/June 2019 via Timber Press (YAY!!), you'll find this handy propagation accessory ALL OVER my book. I came across Sprouts when I was looking for some stylish supplies to supplement my propagation projects. What is Sprouts? It's a handmade porcelain accessory you can use to support all sorts of plant cuttings, large seeds, and even bulbs, for water rooting. They come in different sizes, depending on what you want to sprout. Sprouts allows you to use any type of water vessel you like, by simply sitting the Sprouts disc on top. They are packed individually (and the packaging is lovely) and so make a wonderful gift. I have bunches of them and I use them all over my house. Now, she's in the Netherlands, so if you want to order some Sprouts before Xmas you'd better get on it!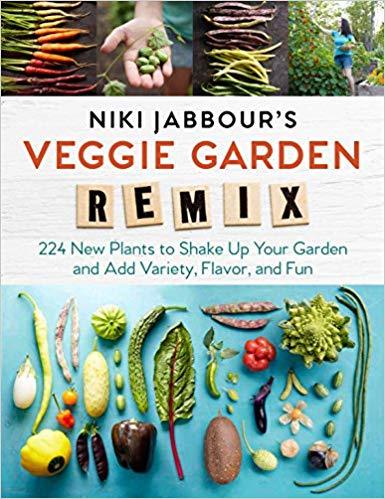 EAT YOUR VEG
Lest you think I don't also love OTHER people's books, I'll add Niki Jabbour's "Veggie Garden Remix" to your shopping list! If you've been wanting to try some unusual, new, or new to you veggies, Niki's beautiful book will introduce you to a bevy of beautiful edibles with plenty of growing tips. She's a pro.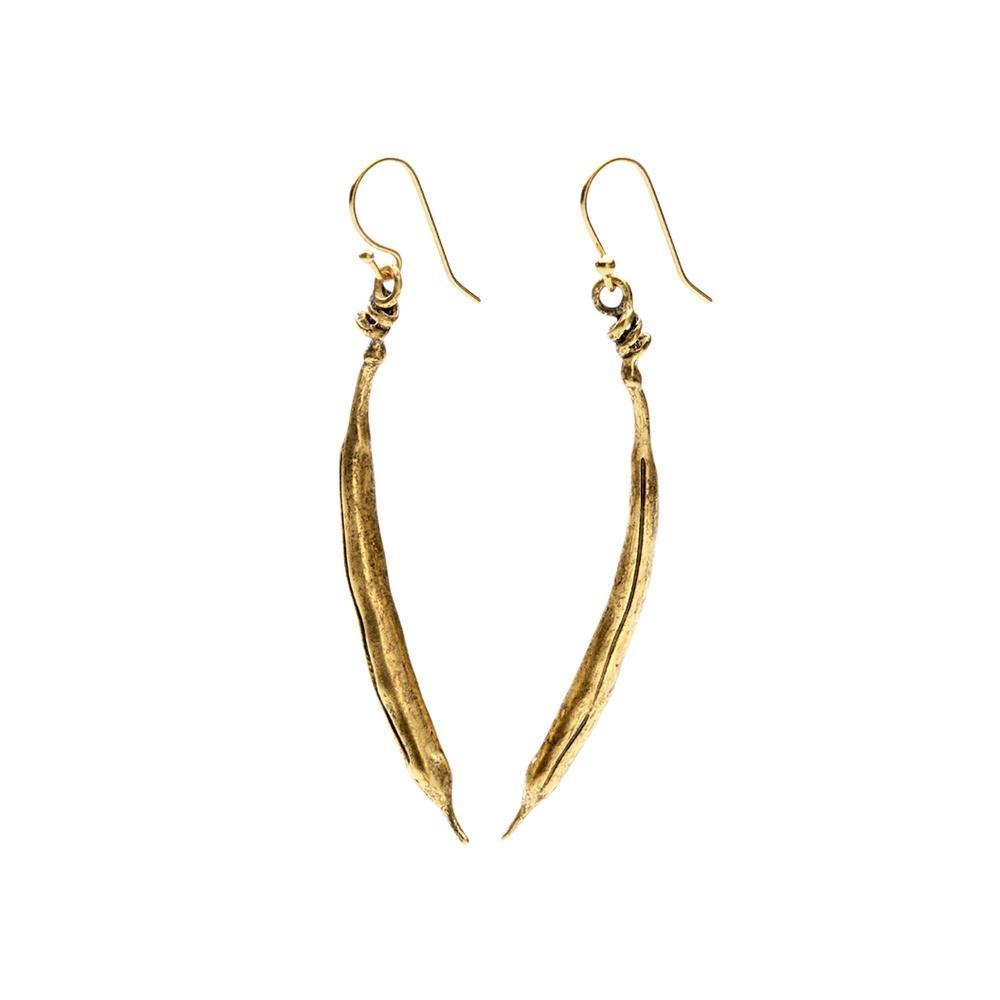 BOTANICAL BLING
I got turned onto Orchard Jewelry by my friend Brie Arthur, author of "Foodscape Revolution". I love my bean earrings and necklace, and every time I wear them, I get a "are those BEANS in your ears???" Too fun. Lots of beautiful botanically inspired jewelry to choose from for the plant/jewelry addict in your life!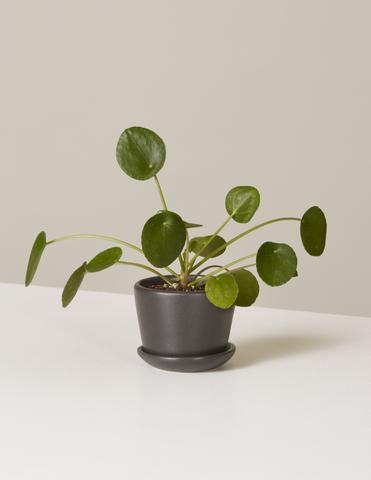 HOT HOUSEPLANT
FINALLY you can get affordable specimens of Chinese Money Plant, Pilea peperomioides! Everyone who comes over to my house looks at my specimen and says "I SO want that plant!!" It took me 4 years of begging my industry sources to get my plant, but now thanks to several growers and retailers around the US, you can get your hands on yours without all the tearful begging. The Sill has a few size/style options of this pilea, with a basic 3" pot specimen option for only $12 bucks!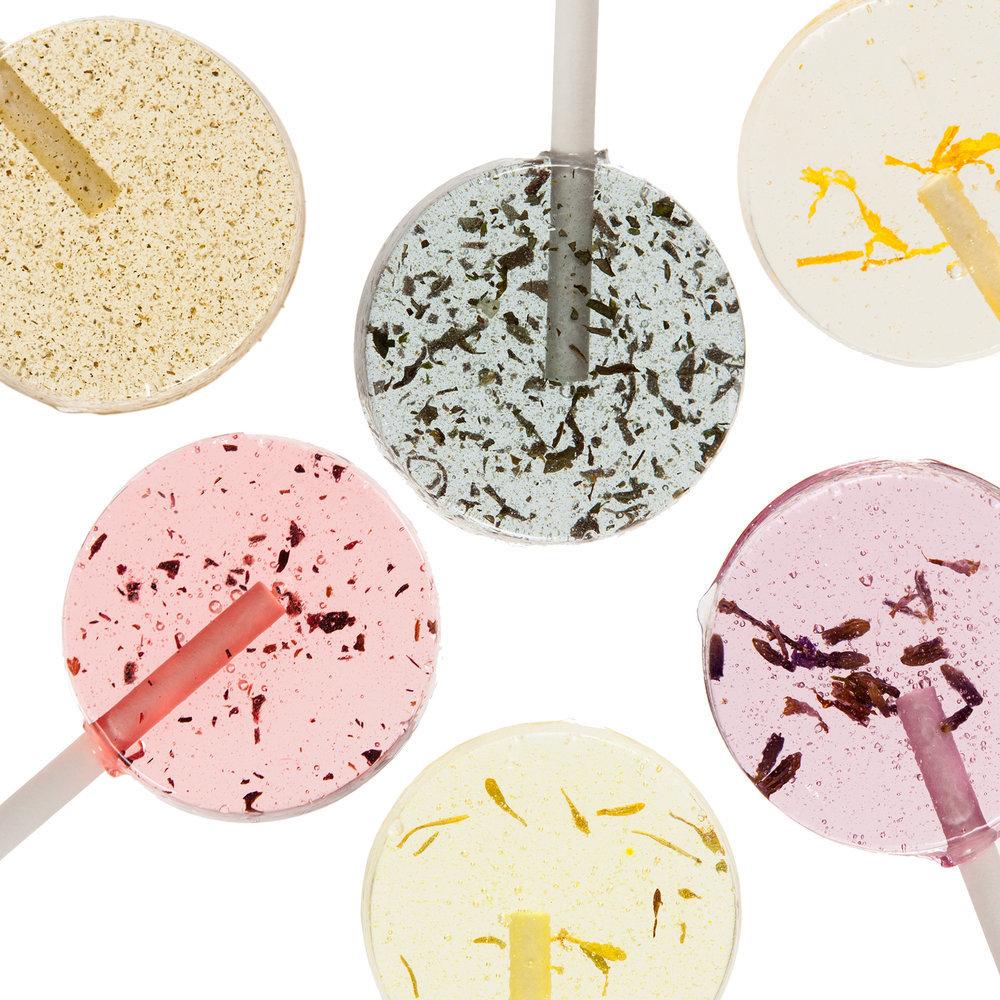 SEED STOCKING STUFFER
If you're looking for some unique stocking stuffers, check out these floral and herbal lollipops from Amborella Organics. The stick is biodegradable and full of seeds! Once you've partaken of your treat, you can plant the stick in your garden or in a planter and grow some herbs or flowers. Get the Lavender & Lemongrass flavor and you get lavender seeds! Great way to teach the kids gardening and sustainability.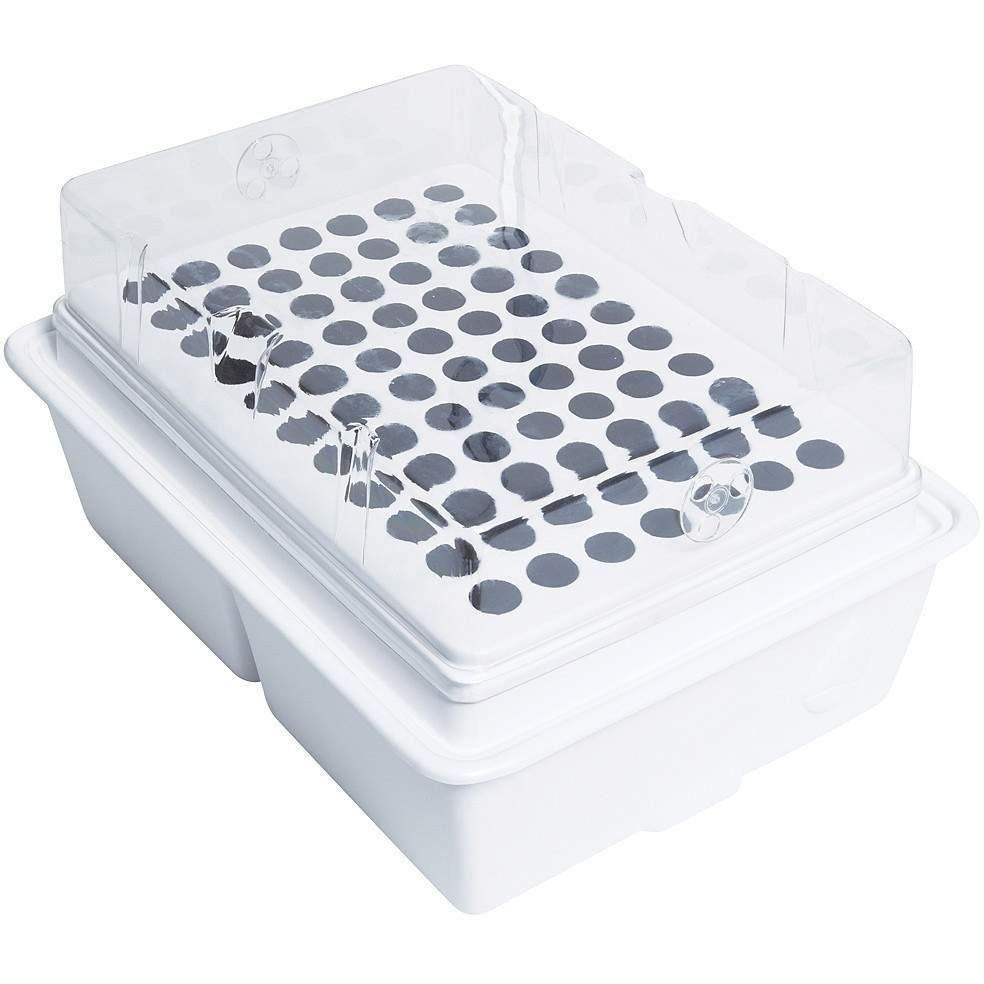 MORE PLANTS
If you have a serious plant addict on your list - someone who wants to make a lot more of their own plants - then an automatic aeroponic propagator might need to be on your gift list. I use both the Botanicare PowerCloner with 45 slots, as well as two smaller EZ Clone propagators with 9 and 12 slots. The smaller units are great for kitchen counters. Be sure to get a humidity dome. I use these cloners to take lots of cuttings from citrus plants, woodies, tomatoes, salvia...you name it. They are great because you don't have to worry about your cuttings drying out. I buy a lot of my indoor gardening gear and lighting from Garden Supply Guys and they have a good selection of propagators.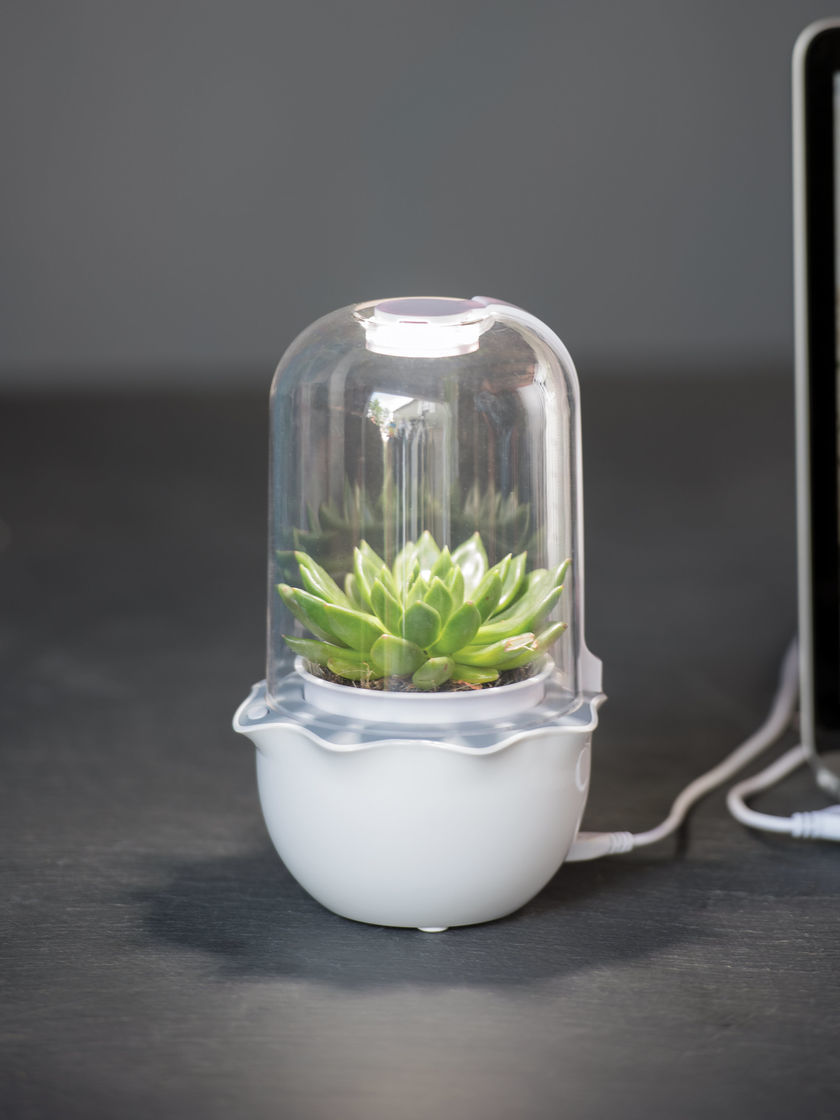 OFFICE BLING
If you're succulent crazy, but you just don't have enough light on your office desk to sustain your precious plant, check out this super cute smart succulent grow set, another find over at Gardener's Supply Company. Succulents need bright light and most indoor environments don't offer enough to keep them happy for more than a few weeks. Combine low light levels with a little water and you've got a pile of mush instead of a snappy succulent. This small growth chamber allows you to keep a small succulent on your desk, complete with a small LED grow lamp and a fan so too much moisture doesn't build up. TOO CUTE.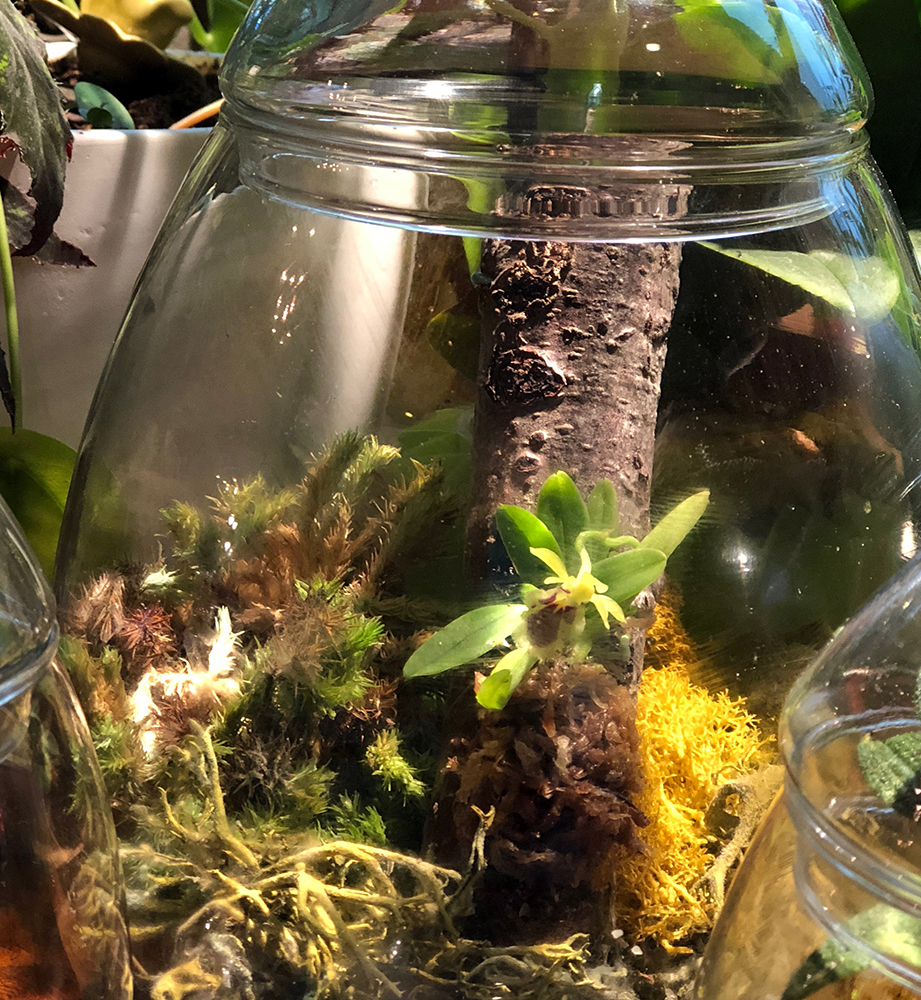 NANO GARDENING
I sort of have a thing for teeny tiny plants...lately, teeny tiny orchids have recaptured my fancy and I've been creating new small terrariums with them. Some of my mini orchid plants are no bigger than a quarter! If your plant addict doesn't have a lot of indoor growing space, but fancies an orchid collection, check out all the cool mini-orchid species at Seattle Orchid. I have a habit of buying from them online and the plant quality and shipping is always excellent.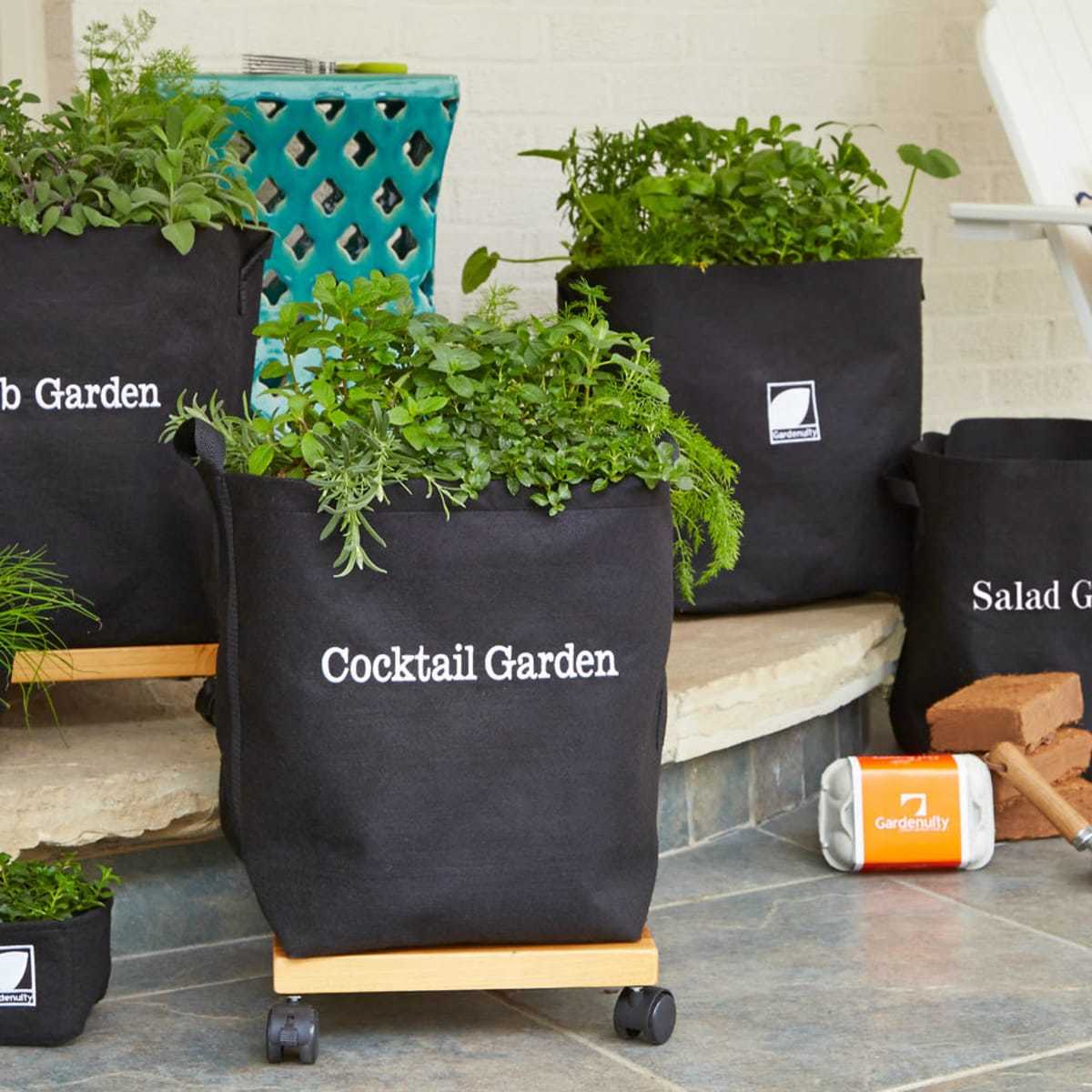 PATIO & BALCONY GARDENING
I get a lot of questions about growing herbs and edibles in small spaces and containers. Not everyone has a big yard in which to garden - you might only have a patio or balcony. Maybe the plant lover in your life doesn't have a lot of time to garden, but loves the idea of having fresh herbs and edibles on hand for cocktails and cooking. For those without a lot of space or time - or gardening newbies -Gardenuity offers up a handy container system and fresh plants delivered right to your door. They work with growers local to your area to deliver plants best for your climate, so you can swap out your edibles as you finish harvesting them, or it's time to switch seasons. They also have a lot of other fab plant products for the home and garden.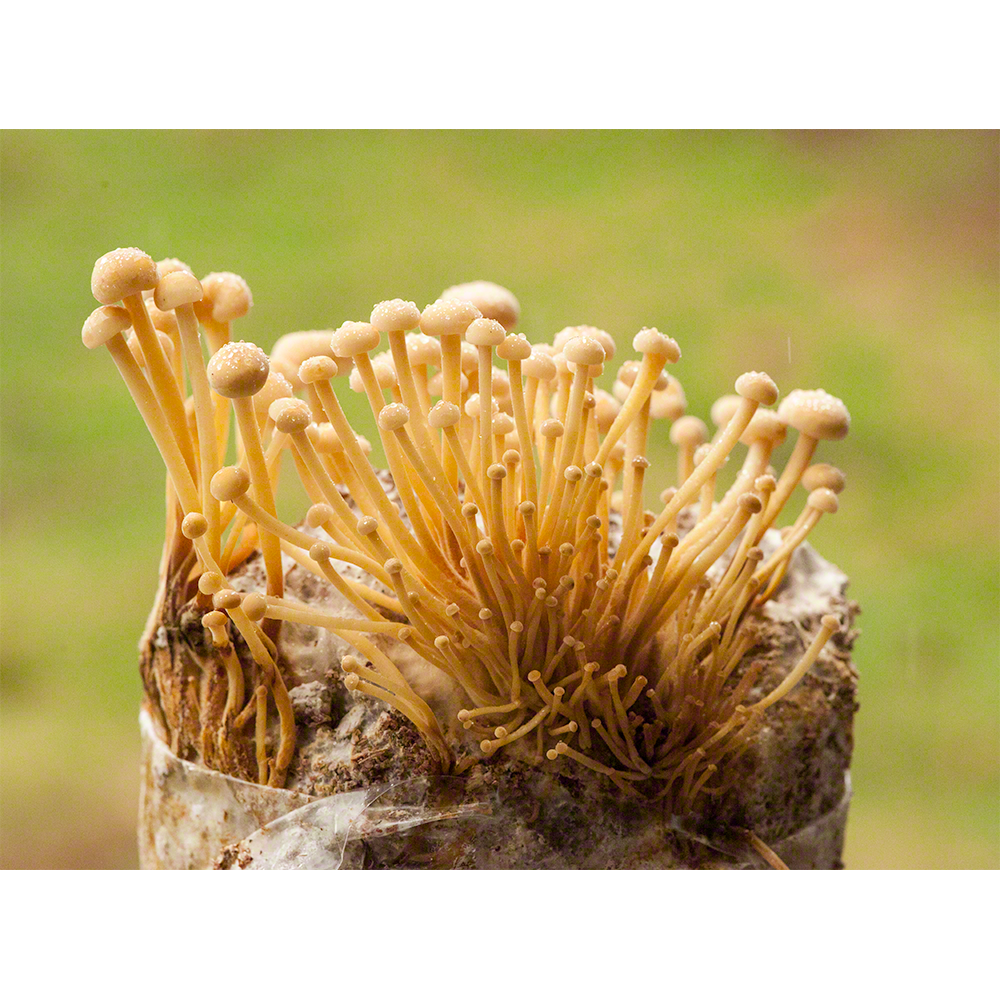 FUNGI FANATIC
Growing your own mushrooms is IN!! And yes, you can grow certain mushrooms of your own indoors. The folks over at Fungi Perfecti offer some excellent mushroom growing kits, for both indoor and outdoor growing. If you're a fungi fanatic like me - or know someone who is - spread some spores! Keep in mind that certain species can ship in winter...other's can't. But you'll find a good variety of options for the holiday season.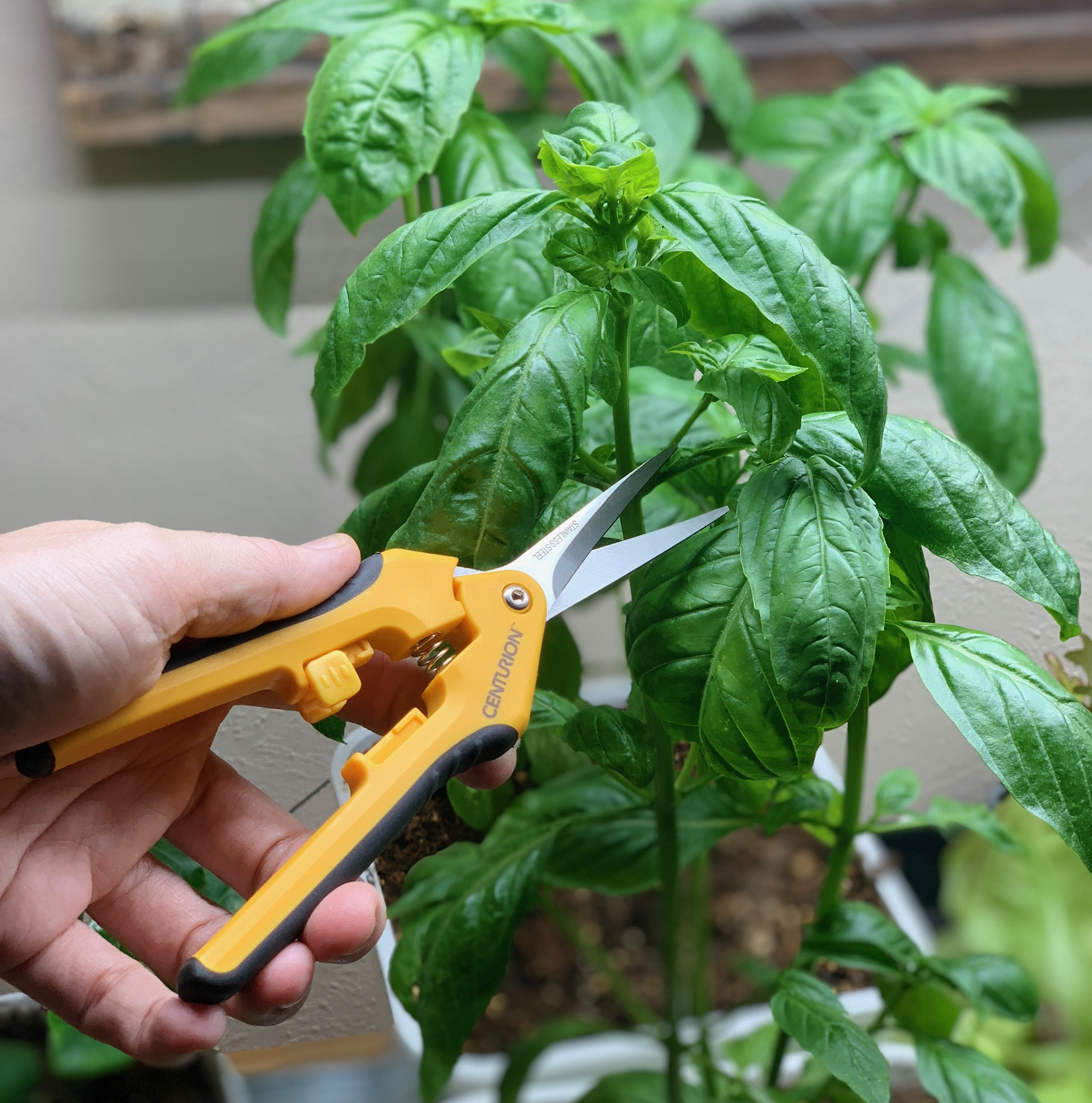 HARVEST HELPER
One thing a gardener can never have enough of are good pruners and snips. Small snips like these Centurion Pro-Snips are perfect for harvesting your indoor herbs and pruning other soft-tissue houseplants and edibles. Great for taking cuttings as well. I particularly like the curved blade snips for precision pruning - like sniping off basil flower buds or pruning out those tiny lateral suckers on tomato plants.
This is by no means everything I want to add to this list (and it will probably expand...) but hopefully this will give you some gardener gift ideas and inspiration for keeping your plant lover - or YOU - happy this holiday season.