Fresh in White
March 23, 2016
It's that time of spring when, in amongst a cacophony of color, white flowers slip onto the scene and steal the show. The first white irises just started blooming around town, which for me is always the official signal that spring has arrived. While color plays a big role in my garden, so do accent neutrals like white and silver. White flowers help soften the feel of a landscape, bring sophistication and light up the evening garden. Here are a few of my favorite fresh in white spring bloomers: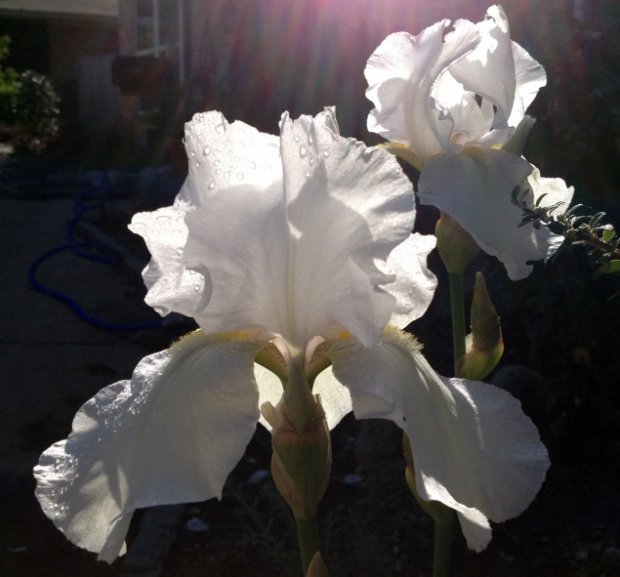 Iris 'Immortality'. How much more white could this be? The answer is none, none more white.
Whites are always the first of the bearded iris to grace our gardens in spring. There is none more beautiful, in my humble opinion, than 'Immortality'. This cultivar produces masses of huge pure white blooms that are also fragrant. Bearded iris are one of these toughest and most prolific of our water-wise perennials. Plant them with abandon!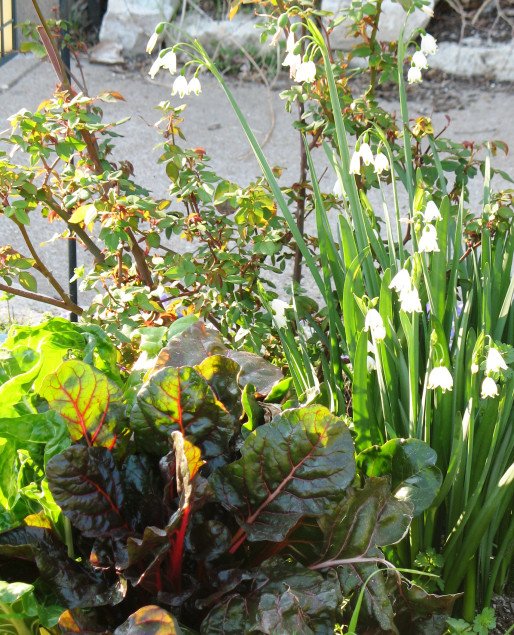 Summer Snowflake
It might just now be spring, but the summer snowflakes have officially arrived. One of my favorite perennial bulbs for Dallas gardens, summer snowflake (Leucojum aestivum), is blooming right now.  Native to North Africa and the Mediterranean region, this hardy bulb is one of the easiest to grow and naturalize in Texas. While the common name is summer snowflake, this bulb actually blooms in spring for us. Bulbs produce clumps of dark green strap-like foliage followed by flower clusters that each develop several white bell shaped blooms. Flowers are mildly fragrant and sport small green dots at the ends of the petals. If you love lily of the valley, but have finally accepted they just won't grow here, this will be your closest substitute in our climate. Plant in sun to part shade in perennial borders or ground cover beds.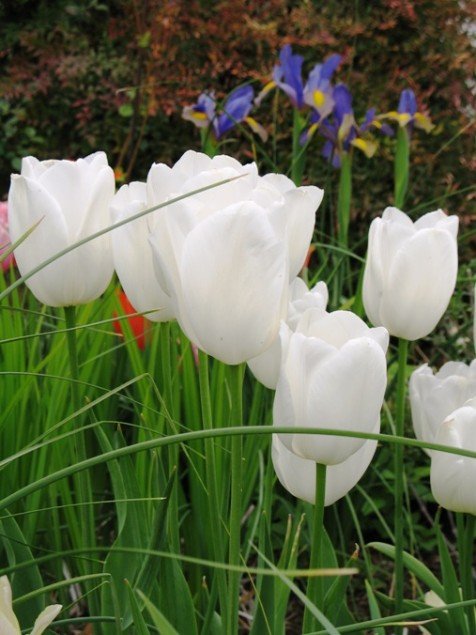 Tulip 'Maureen'
I'm a big fan of tulips…despite the fact that you pre-chill and plant new bulbs each year. I can't imagine my spring garden without them. There's never been a single year when I haven't planted 'Maureen', my go-to pure white tulip. This sturdy and reliable variety never disappoints. The blooms are long-lasting and provide bright contrast to darker flowers and foliage in the garden. They'll also practically glow in the dark, making them perfect for your moonlight garden.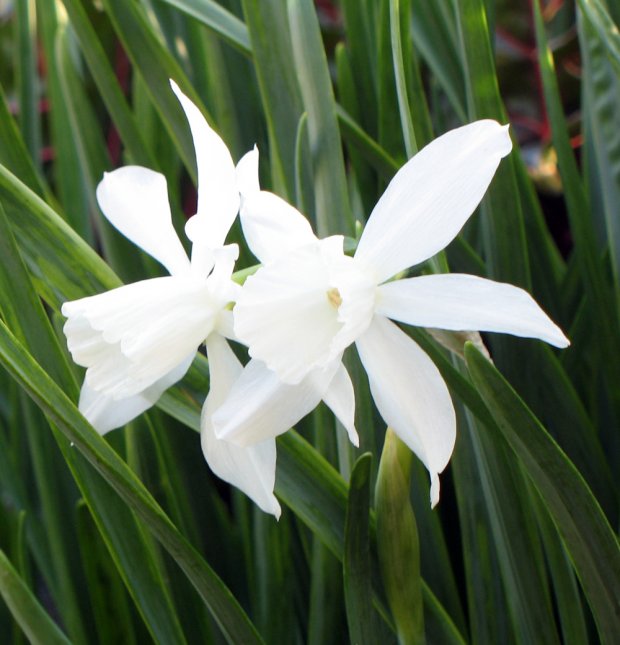 Narcissus 'Thalia'
Narcissus 'Thalia' may appear delicate and dainty, but it's a Texas tough and water-wise perennial bulb. 'Thalia' grows in clusters that multiply each year and produce masses of pure white, fragrant blooms.  Plant in the sunniest of locations or in part shade. 'Thalia' makes the perfect companion for roses and salvias in the perennial border, or planted naturally along the edge of wooded areas.