Forage for Edible Flowers in Your Garden
January 31, 2016
Just because you don't have a dedicated vegetable garden, doesn't mean you enjoy eating from plants you've grown yourself. Springtime is the perfect time to discover edible flowers already growing in your landscape.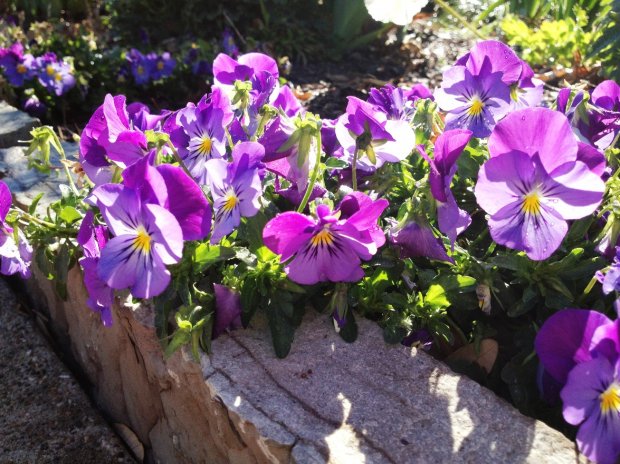 You're probably familiar with common edible flowers, such as violas, which are often used candied or to decorate pastries. Nasturtium are another common garnish in salads. But you may not be acquainted with some of the other unexpected edible blooms growing right under your nose.
Have Gardenias potted on your patio or growing in your shady garden? Gardenia flowers have a fresh, light and sweet flavor.

Honeysuckle plants have popped into bloom all over Dallas. These fragrant sweet flowers are perfect tossed into salads for some added sweetness.

Are your Citrus plants still blooming? Add a lemony flavor to dishes with a few citrus flowers.

Pineapple Guava is one of my favorite "exotic" looking landscape plants. The beautiful flowers taste just like the fruit -sweet!

Hibiscus and Marigold flowers are also edible. Hibiscus blooms are wonderful steeped as a tea and marigold flowers have a spicy flavor.

Chives are a favorite garden perennial of mine. the flowers taste much like the leaves and make a wonderful garnish.

The tiny blue flowers on Rosemary plants are not only pretty, but have a bright savory, sweet flavor.
Have the weeds got you down? If so, you can get your revenge by popping off a few of their heads. Dandelion flowers not only make a potent wine, but are fine food as well.  Fry them up in butter and they taste just like mushrooms. Clover flowers have a sweet licorice flavor.
While there are many other edible-ish blooms in our Dallas landscapes, some contain chemicals that can irritate your system or exacerbate certain conditions.  Many, many of our landscape plants are poisonous if consumed. Also, take note that if you're harvesting garden flowers to eat, avoid plants that have been sprayed with pesticides.
DON'T EAT THESE FLOWERS: azalea, crocus, daffodil, foxglove, oleander, wisteria
Originally published for DHome Blog.