Favorite NEW PLANTS from Cultivate '21
July 26, 2021
My Plant Picks from AmericanHort's Cultivate '21 Conference
Leafy Standouts!
Ok, so I had my first work travel trip in A YEAR AND A HALF a couple of weeks ago to speak at the AmericanHort Cultivate '21 show. I had a packed speaking schedule, which included the Keynote for the inaugural Women in Horticulture Luncheon (which was awesome), and I also attended the inaugural 2-day Hemp Conference before the show started. It was all fascinating.
I didn't get as much floor time at the trade show as I usually do, so I know I missed a bunch of people (sorry, I'm still a bit socially dysfunctional at the moment...it's going to take some time to recover!). But, I did try to get through all the news plants a few times as well as spot some I found tucked into booths around the show.
Here are the top 18 plants that captured my fancy...which one is your favorite? OH, and there were so many new micro-tomatoes....so I'll post on that soon!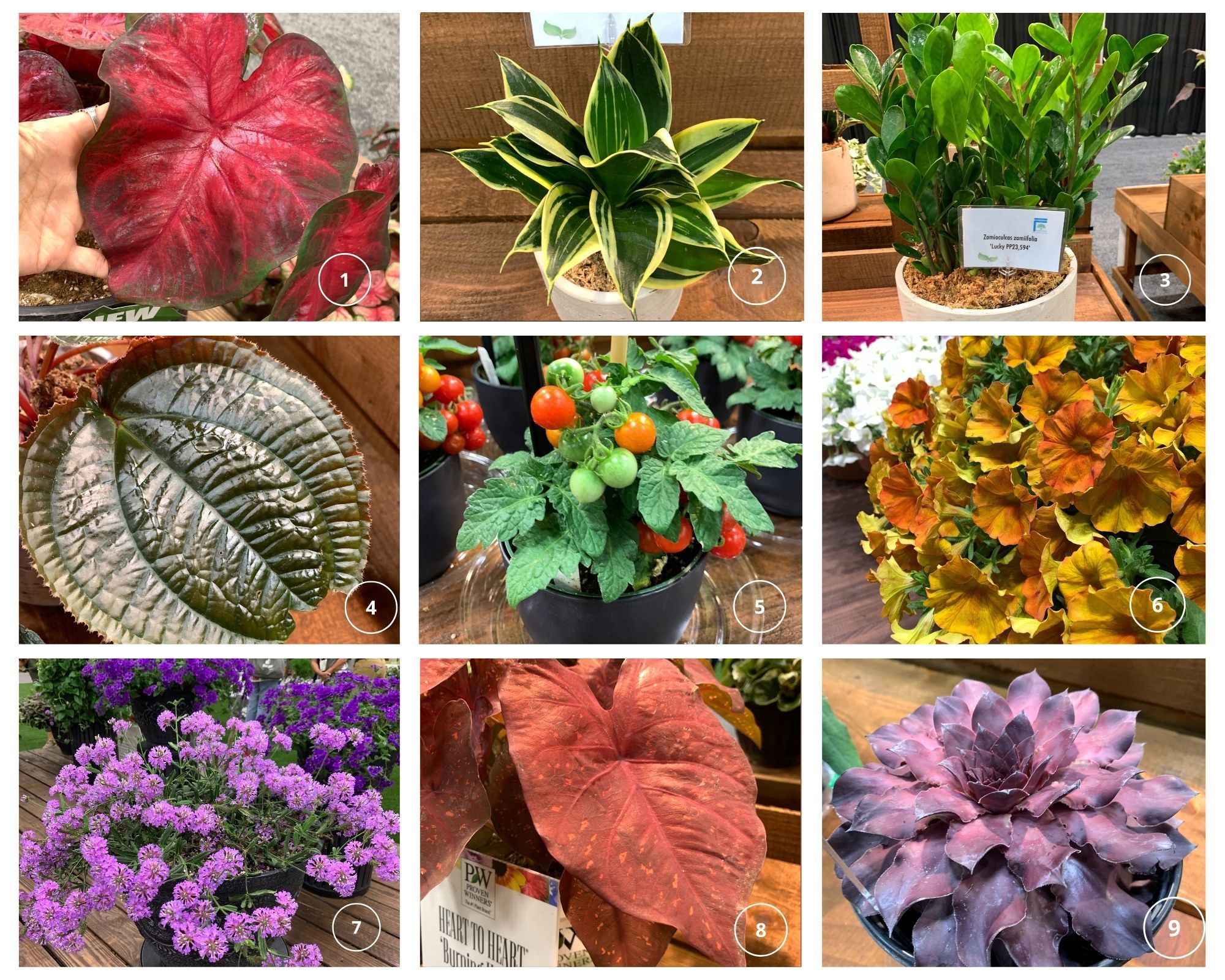 1. Caladium 'Hot Flash'
2. Sansevieria (Dracaena) 'Twilight Sun No. 2'
3. Zamioculcas zamiifolia 'Lucky PP23,594'
4. Monoclena 'Midnight Glory'
5. Kitchen Minis Tomato 'Red Velvet' (I'm freaking out at how tiny!)
6. Petunia Supercal Premium 'Sunset Orange'
7. Verbena rigida CAKE POPS Purple
8. Caladium 'Burning Heart' (the color is to DIE for)
9. Sempervivum SUPER SEMPS 'Onyx'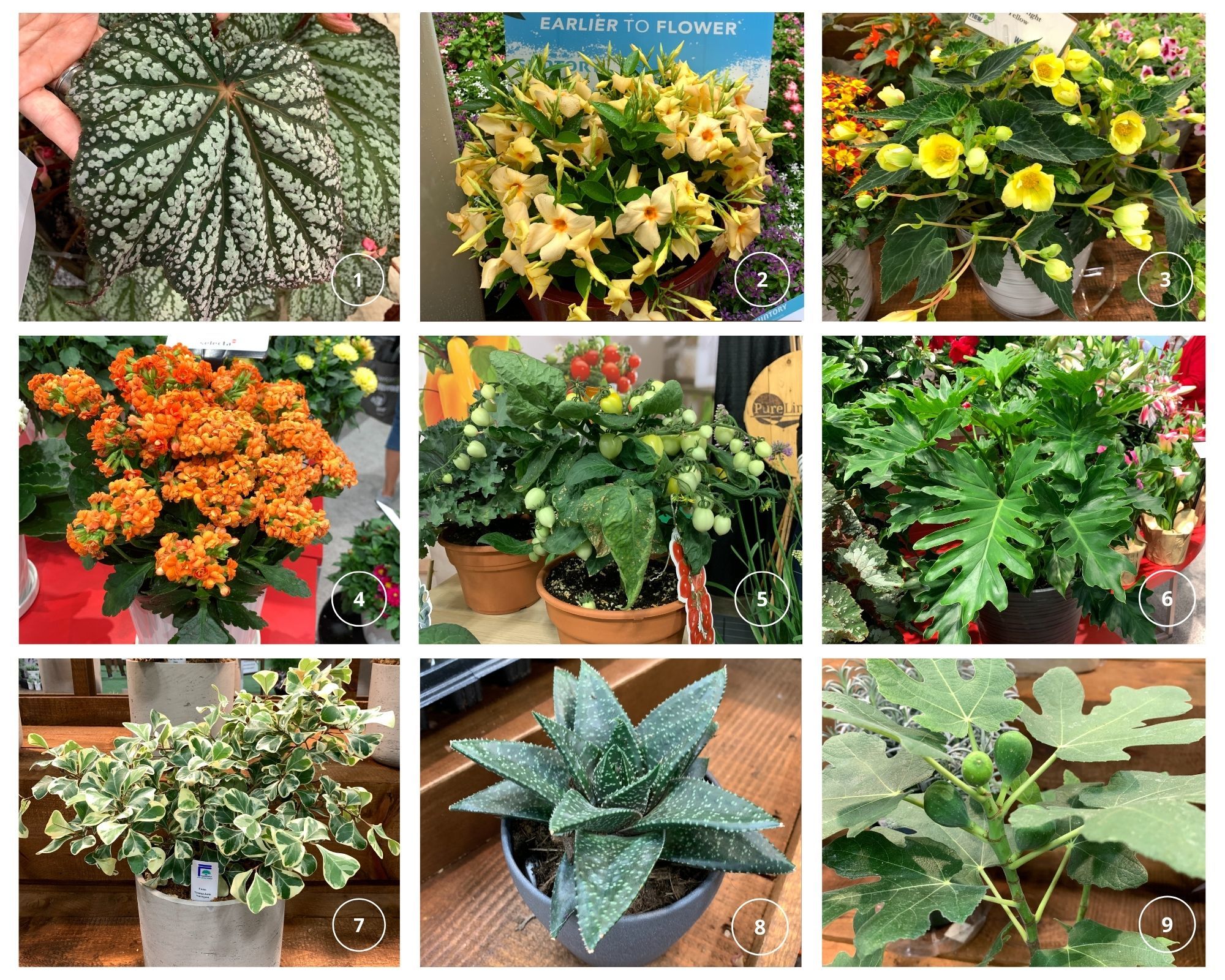 1. Begonia Lunar Lights 'Sterling Moon'
2. Mandevilla Sun Parasol 'Sunbeam'
3. Begonia 'Shine Bright Yellow'
4. Kalanchoe Mandala Orange
5. Dwarf Tomato Heartbreakers 'Dora Red'
6. Philodendron 'Shangri-La'
7. Ficus traiangularis 'Variegata'
8. Haworthia 'Hippo'
9. Dwarf fig 'Fignomenal'