Edible Dallas & Fort Worth: The Cookbook!
October 11, 2012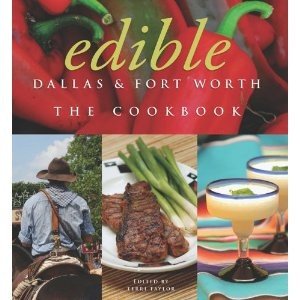 ​Check out the new local cookbook from Edible Dallas & Fort Worth. Whether it's piquant chili con carne or watermelon soup, there's nothing quite like Texas cuisine. Now, Edible Communities celebrates the Lone Star State's culinary traditions through a close-up look at Dallas and Fort Worth. Here are recipes and specialties straight from the region's best chefs, growers, and food purveyors--farm-to-table fare like indigenous herbs and chiles; down-home grits, collard greens, and fried green tomatoes; mesquite-grilled meats; and fruit cobblers. 
Don't miss my recipe for homegrown grilled watermelon and arugula salad on page 6! Right next to Chad Houser's salad recipe on page 7!  Books will be available at North Haven Gardens in Dallas very soon!