Bloomers that Beat the Summer Heat
June 23, 2017
If you recently looked at the temperature forecast for the upcoming week you probably ended up uttering something along the lines of "ugh". With temperatures soaring into the high 90s, most of us are beginning to spend more time indoors. Despite the heat, your garden doesn't have to look dull; there are some plants that still strut their stuff in the midst of our ridiculous summer temperatures. Here are a few of my faves: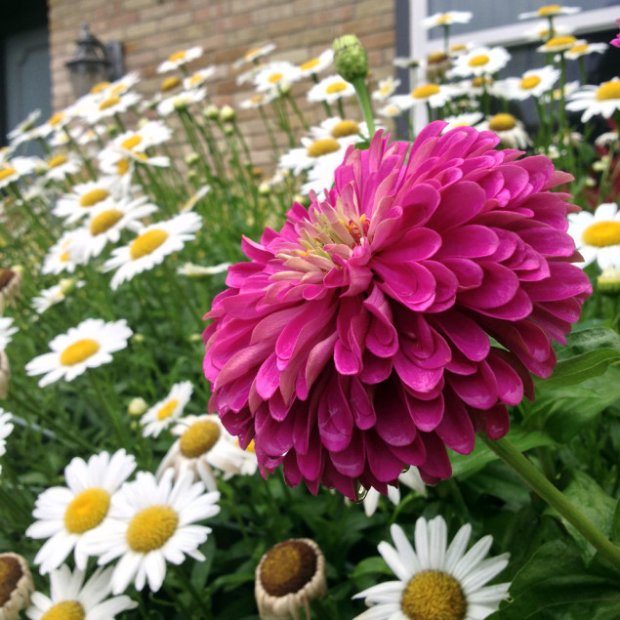 Old fashioned zinnas simply don't get the attention they deserve these days. If you're looking for easy to grow, heat-tolerant annuals you can grow from seed, there's hardly a better performer than tall zinnas. I throw seed out in the garden in spring, step away and let them do their thing with little to no follow up care. They make great cut flowers as well.
See those white and yellow daisies in the background of the photo? Those are shasta daisies. Shasta dasies are an easy and low-maintenance perennial plant that puts on an impressive show of spring-like blooms all summer. Again, a great cut flower.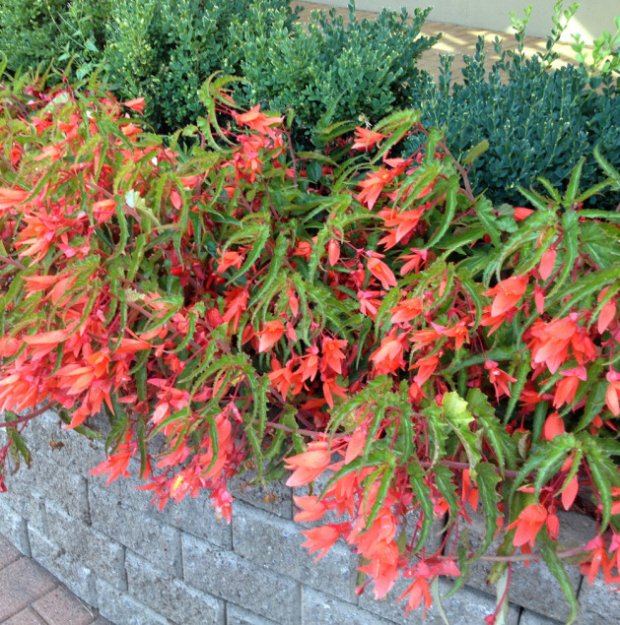 Begonias are as stable of the summer garden here in Dallas, but often you'll see the common garden begonia looking less than perky in August. Begonia 'Bonfire' bucks that trend and puts on a spectacular show through the heat of summer.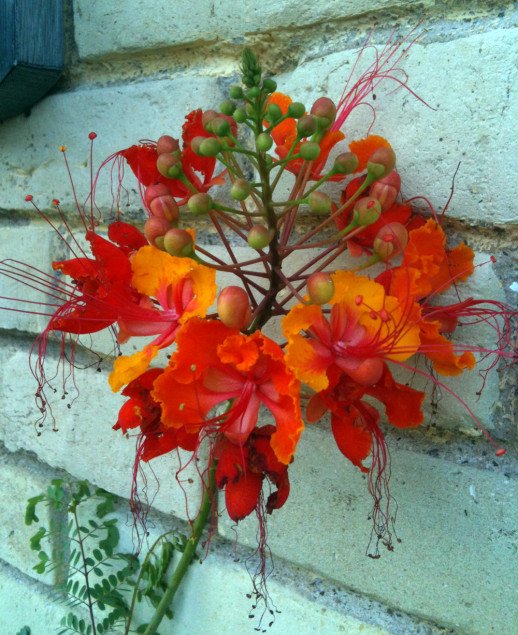 Mexican bird of paradise is not only stunning in the landscape, but stunning when temperatures seem unbearable. This large tropical shrub makes quite the summer statement and the hummingbirds love it.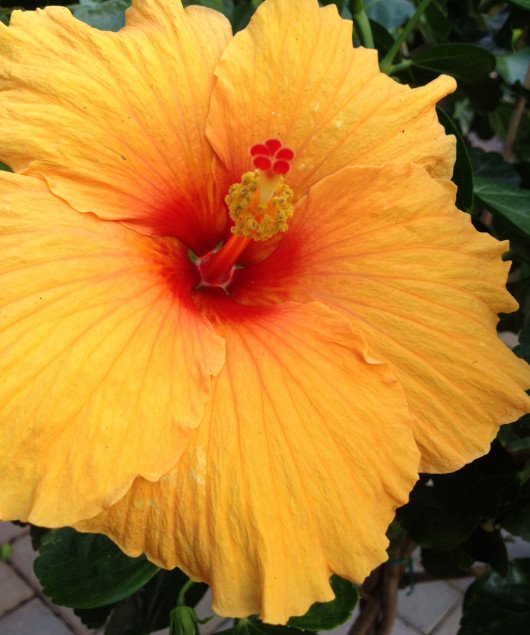 Hibiscus of all colors and sizes thrive in our intense summer heat. Their large and brightly colored blooms will bring your summer landscape to life; plus fill it full of butterflies.
There are many tropical summer bloomers that not only take the heat, but look great right through it. If your patio containers need a refresh, now's a good time to hit your local garden center for heat-tolerant bloomers.