Beyond the Poinsettia
August 31, 2015
The full article published in the August issue of Greenhouse Management Magazine.
Consumers are increasingly interested in nontraditional plants for the holiday season. Grower-retailers should consider these succulents, tropicals and edibles as the end of the year approaches.
While some growers are still finding steady success with their poinsettia crops, many others are turning to alternatives to correct sales slumps.
Demand for indoor plants is growing and customers want specimens that complement the look of their home and help them bring a bit of nature indoors. They also want multipurpose outdoor plants. Finished gift and table-top plants still offer a good opportunity to drive niche-season and impulse sales, but offering fresh new alternatives that meet customers changing indoor and outdoor plant needs may be the best way to recapture their holiday dollar. Here are a few finished potted plants that are trending and can be creatively marketed for holiday sales: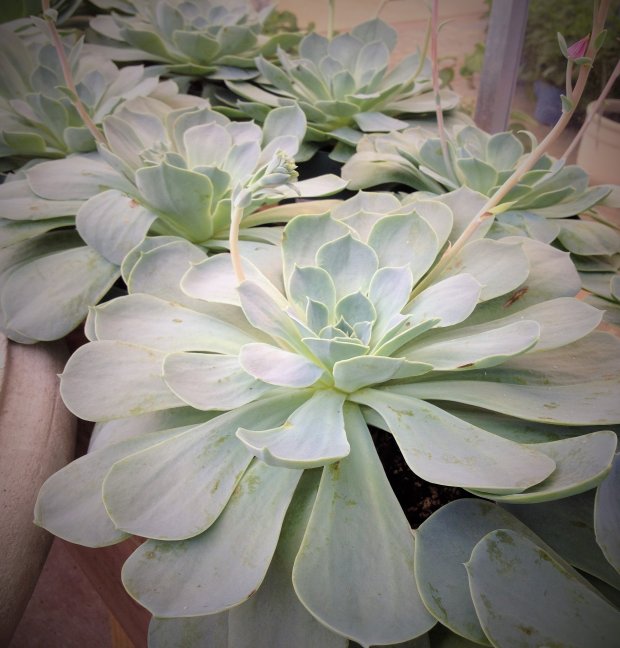 Succulents
Echeveria are impressive specimens bound to please any recipient. The large whorled leaves of echeveria give it the look of a giant rose bloom. Some echeveria varieties sport brightly colored foliage and even ruffled leaves. Echeveria gibbiflora 'Red Ruffles' is particularly suited to the holiday season, with red-edged ruffled leaves.The rosette grows to the size of a large cereal bowl, making it the perfect size for a table-top centerpiece. Plants can be kept indoors in a bright location as a houseplant, or set out on the patio in summer. Echeveria make water-wise landscape specimens in warmer climates. Plants send up foot-tall flower spikes in summer with red-orange flowers. Echeveria 'Christmas' is also quite suited to the season, with red-tipped leaves.
'Christmas Carol' aloe comes complete with a festive name and brightly colored foliage. The succulent leaves offer deep crimson spots edged in vibrant red. Red flower spikes are a festive bonus. This is a petite plant perfect for a more space-conscious gift giver. Plants can be kept as an indoor houseplant or set outdoors in zones 9-11.
For a shock of intense foliage color, consider Crassula capitella 'Campfire.' The succulent leaves offer up a fiery red color perfect for the holiday season. Plants grow to only about 6 inches tall which make it a handy, grab-and-go holiday gift plant. Again, this succulent makes an excellent houseplant in a bright location and a perfect patio table plant in summer.
Read the entire article HERE.