Stonecrop
Many stonecrop, or sedum, selections are grown for their foliage, which can range in color from steel gray-blue and green to red and burgundy.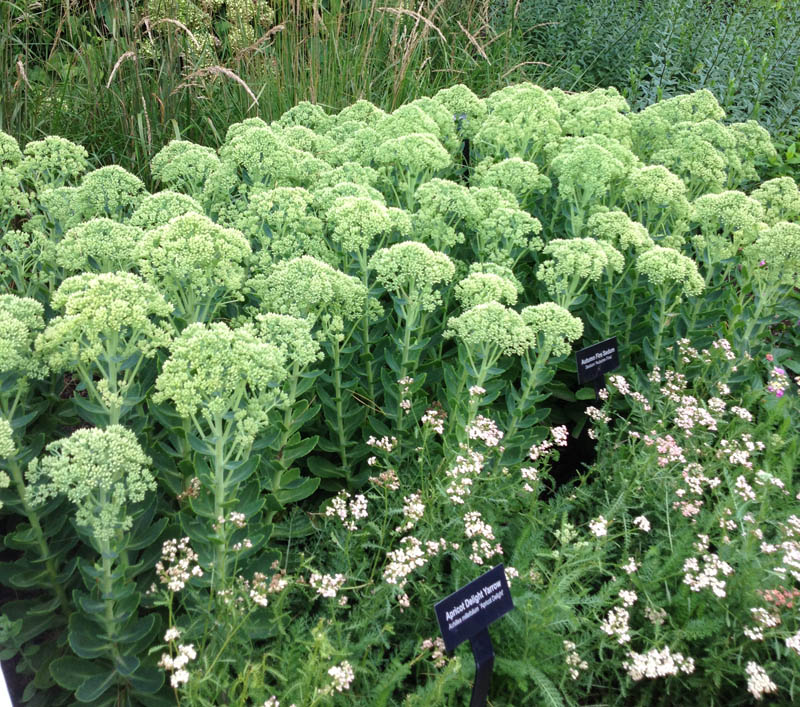 Growing
Stonecrops prefer full sun but tolerate partial shade. The soil should be of average fertility, very well drained and neutral to alkaline.
Early-summer pruning of upright species and hybrids encourages compact, bushy growth but can delay flowering. Divide in spring when needed.
Tips
Low-growing stonecrops make wonderful groundcovers and additions to low-water or xeriscape gardens, retaining walls beds, mixed perennial beds or easements. They also edge beds and borders beautifully. Taller stonecrops give a lovely late-season display in a bed or border.
Recommended
There are many species, hybrids, cultivars and varieties to choose from, ranging from groundcover selections to tall, upright plants. They bloom at different times, but some of the more popular stonecrops are known for their fall blooms. Consult your local garden center for their best recommendations based on your gardening requirements.
Features: summer to fall flowers; decorative, fleshy foliage
Height: 2–24"
Spread: 12–24" or more
Hardiness: zones 3–8
Note: Some 300 to 500 species of Sedum are distributed throughout the Northern Hemisphere.