Southern Wax Myrtle
Southern Wax Myrtle, Myrica
Southern wax myrtle is a wonderful native shrub that can stand alone as a specimen or blend easily into a mixed border. If you're looking for a moderately sized evergreen anchor shrub, you've found it!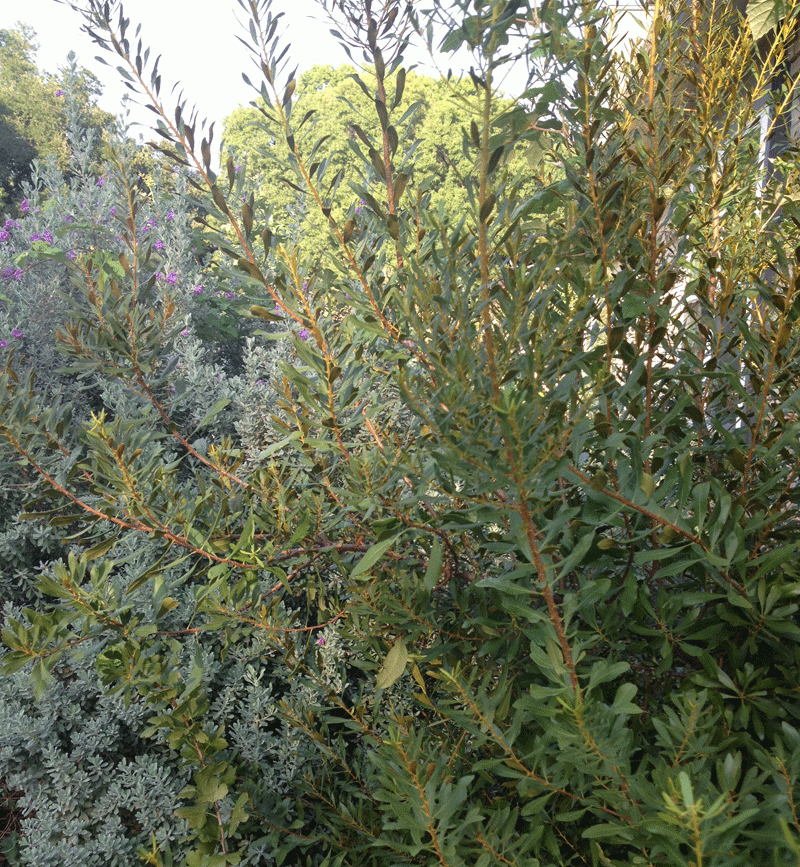 Growing
Southern wax myrtle grows well in full sun or partial shade. It adapts to most soil conditions, from poor, sandy soil to heavy clay soil. Southern wax myrtle tolerates salty conditions, making it useful where winter road spray may kill less tolerant plants. It rarely needs pruning.
Tips
This adaptable plant forms large colonies and can be used for mass plantings in underused areas. Single plants can be included in large landscape beds or used as individual specimens.
Recommended
M. cerifera (wax myrtle) is a rounded, evergreen shrub. It takes on an upright form, bearing lance-shaped, aromatic foliage and inconspicuous greenish yellow catkins, followed by grayish white fruit that remains on the branches throughout winter. This species grows 15' tall and wide. (Zones 6–9)
Also called: bayberry
Features: aromatic, deciduous to semi-evergreen shrub; foliage; dense, suckering habit; persistent fruit
Height: 5–15'
Spread: 5–15'
Hardiness: zones 3–9
Sidebar: These plants fix nitrogen in the soil, much like legumes do, which may explain the ability of southern wax myrtle to perform well in poor soils.