Petunia
Petunia, Petunia
For their speedy growth, prolific blooming, ease of care and huge selection, petunias are hard to beat.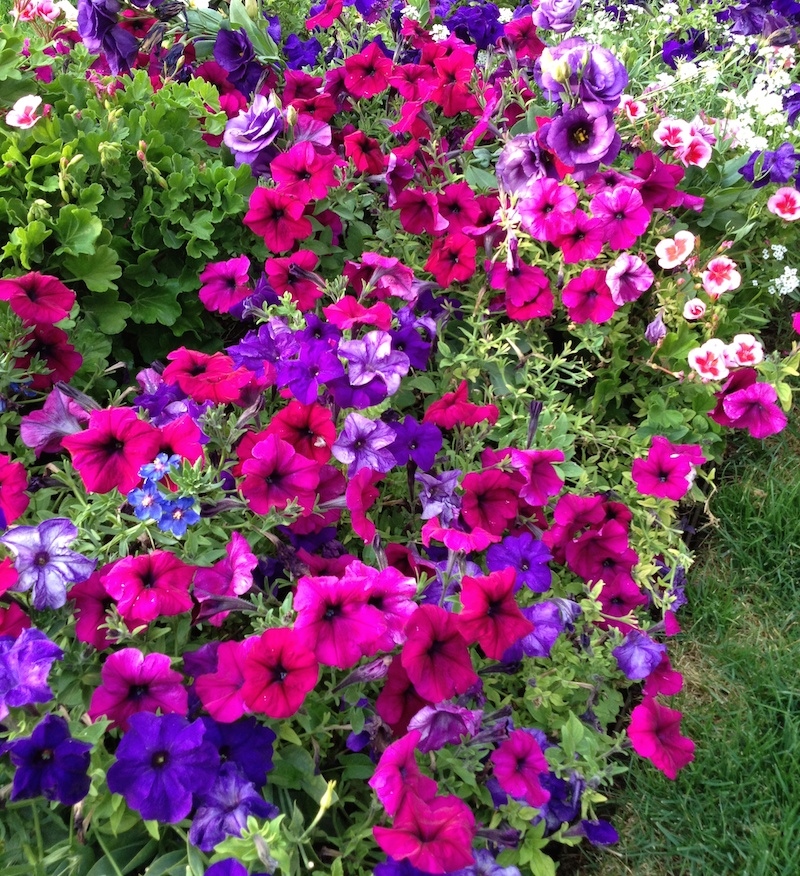 Growing
Petunias prefer full sun. The soil should be of average to rich fertility, light, sandy and well drained. Pinch halfway back in midsummer to keep plants bushy and to encourage new growth and flowers. Petunias grow best during spring and fall in Texas.
Tips
Use petunias in beds, borders, containers and hanging baskets.
Recommended
P. x hybrida is a large group of popular, sun-loving annuals that fall into three categories: grandifloras have the largest flowers in the widest range of colors, but they can be damaged by rain; multifloras bear more flowers that are smaller and less easily damaged by heavy rain; and millifloras have the smallest flowers in the narrowest range of colors, but this type is the most prolific and least likely to be damaged by heavy rain. The Tidal Wave Series is particularly heat-tolerant and are Texas Superstar® plants.
Features: colorful flowers; versatile plants
Height: 6–24"
Spread: 12–24" or wider
Notes; The rekindling of interest in petunias was largely owing to the development of exciting, new selections, such as the Supertunia hybrids and Wave family of petunias. These hybrid series are heat-tolerant, continuous-blooming, vigorous-spreading, dense-growing plants that offer tremendous options for hanging baskets, containers and borders.