Pentas
Pentas, Pentas
This plant is a welcome addition to the annual garden, not only for its pretty flowers, but also because it is both heat and drought tolerant. Pentas is a constant bloomer from spring through first frost.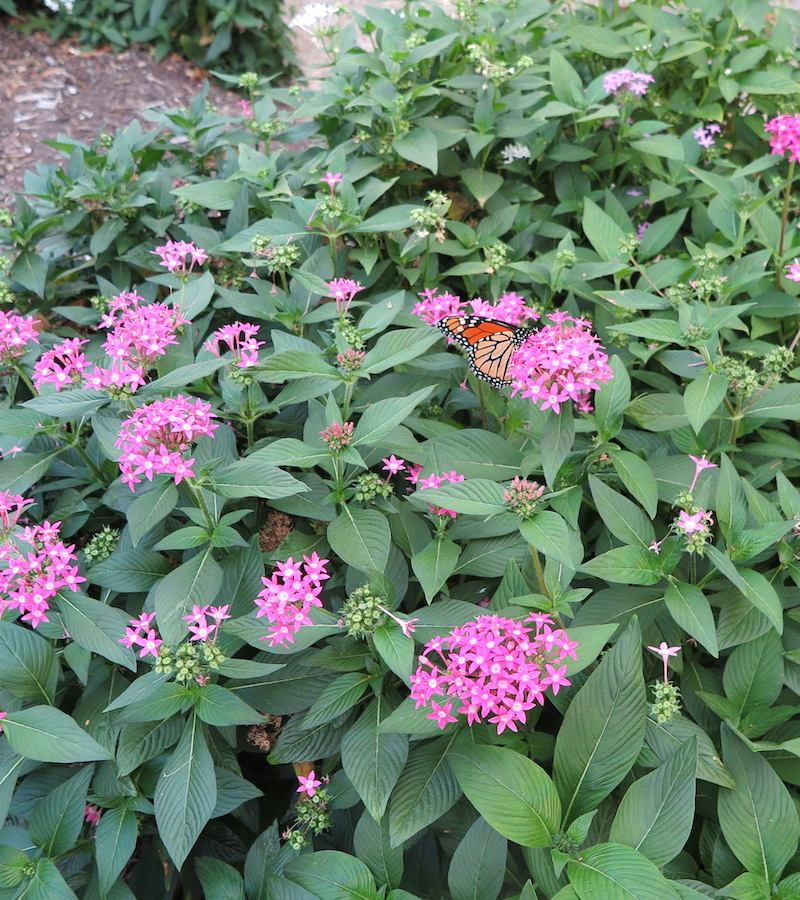 Growing
Pentas grows best in full sun, but plants can tolerate some afternoon shade. The soil should be fertile, moist and well drained. Deadhead to encourage continuous flowering and to keep plants looking tidy. Pinch plants to encourage bushy growth.
In warmer parts of the state, zone 9 or higher, pentas can often perennialize.
Tips
Pentas makes a lovely addition to mixed or herbaceous beds and borders. The coarse, dark foliage creates a background against which brightly colored flowers stand out. It can also be grown in containers, and cuttings taken in late summer can be grown indoors over winter.
Recommended
P. lanceolata is a subshrub that is grown as an annual. It has an erect or occasionally prostrate habit. Red, pink, purple or white flowers are produced in clusters. Cultivars are available, including the New Look Series and the Butterfly Series. 'Butterfly Deep Pink' is a Texas Superstar® plant.
Also called: star clusters, Egyptian star
Features: pink, red, purple or white flowers; foliage
Height: 9–36"
Spread: 9–36"
Notes: Pentas is a tremendous butterfly and hummingbird plant.