Parsley
Parsley, Petroselinum
Although parsley is usually used as a garnish, it is rich in vitamins and minerals and is reputed to freshen the breath after garlic- or onion-rich foods are eaten.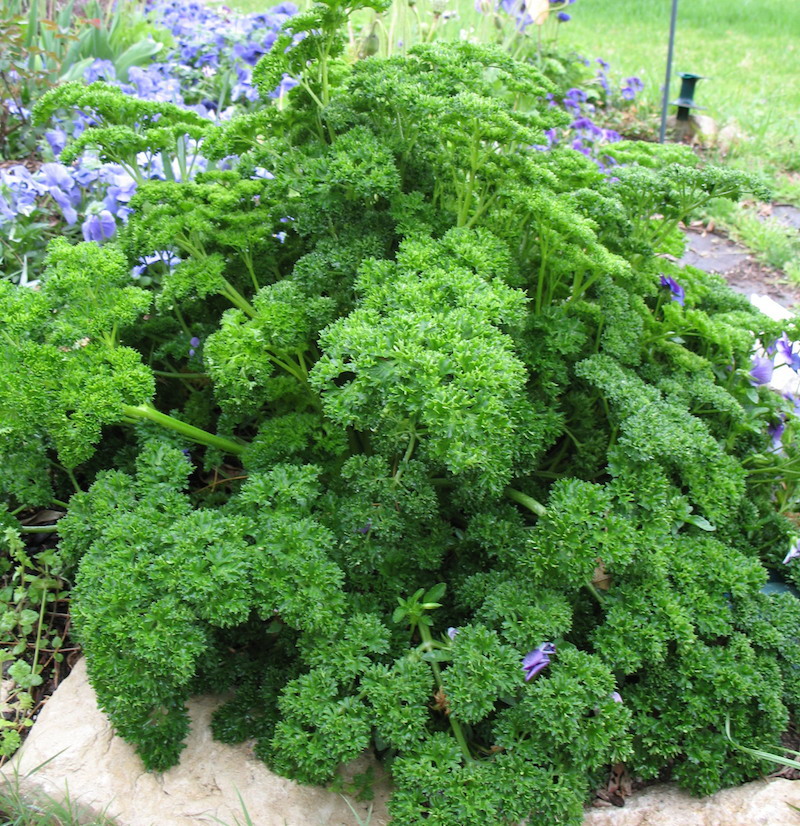 Growing
Parsley grows well in full sun or partial shade. The soil should be of average to rich fertility, humus rich, moist and well drained. Plants are tough, pest free and easy to grow with little care.
Parsley is grown as a cool-season herb in Texas because it does not tolerate our summer heat. Direct seed or plant out in early fall through early spring. Harvest the leaves fall through spring.
Tips
Containers of parsley can be kept close to the house for easy picking. The bright emerald green leaves are quite eye-catching in the middle of winter. Parsley is an excellent companion for other cool-season ornamentals such as pansies and violas.
Recommended
P. crispum forms a clump of bright green, divided leaves. This plant is a biennial but is usually grown as an annual because the leaves are the desired parts, not the flowers or the seeds. Cultivars may have flat or curly leaves. Flat leaves are more flavorful and curly are more decorative. Dwarf cultivars are also available.
Features: attractive, edible foliage
Height: 8–24"
Spread: 12–24"
Hardiness: frost-hardy, cool-season annual in Texas
Notes: Parsley is an excellent plant for butterfly gardens as a larval food source for swallowtails.