Ornamental kale
Ornamental Kale, Brassica
Ornamental kale has stunning, colorful foliage and is wonderful in beds, containers and flower boxes during the cool season.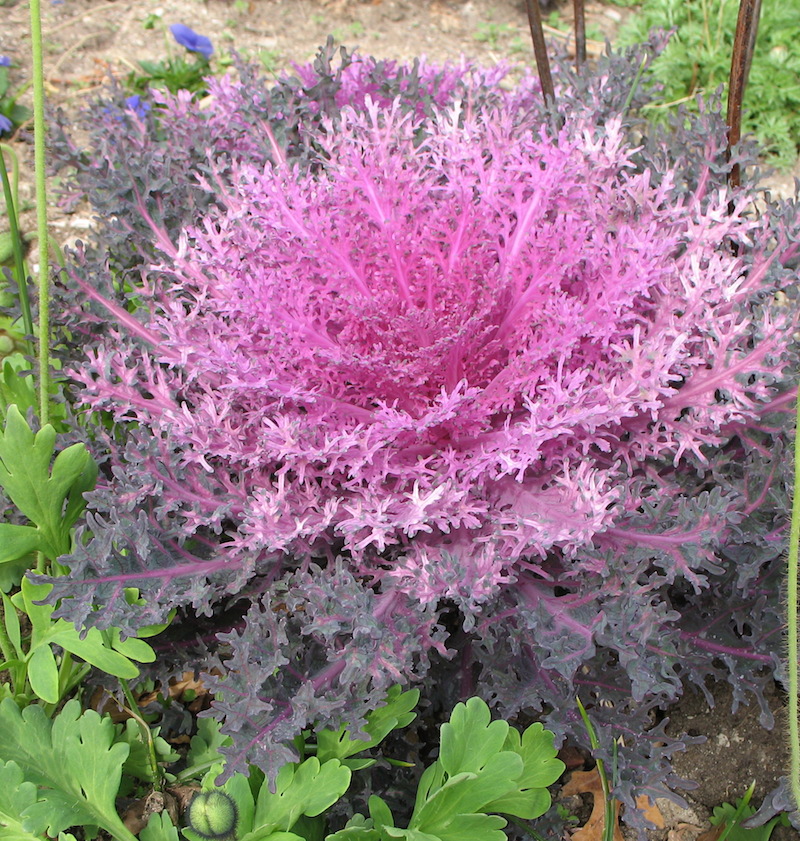 Growing
Ornamental kale prefers full sun but tolerates partial shade. The soil should be neutral to slightly alkaline, fertile, moist and well drained. For best results, fertilize a few times through winter.
Ornamental kale plants can be started in trays and transplanted in fall. Many packages of seeds contain a variety of cultivars. Wait until some true leaves develop before thinning. When thinning seedlings, use the discards in salads. To extend the ornamental value of ornamental kale, remove the flowers when the plant bolts.
Tips
Ornamental kale is a tough, bold plant that is at home in both vegetable gardens and flowerbeds.
Recommended
B. oleracea forms loose, erect rosettes of large, often-fringed leaves in shades of purple, red, pink and white. It grows 12–24" tall, with an equal spread. Osaka Series plants grow 12" tall and wide, with wavy leaves that are red to pink in the center and blue to green near the edges. 'Redbor' is a stunning deep purple/burgundy type that grows to 24" tall with ruffled foliage. 'Red Russian' provides blue-green leaves with red to purple stems.
Features: edible, colorful foliage
Height: 12–24"
Spread: 12–24"
Notes: The plant colors brighten after a light frost or when the air temperature drops below 50° F.