Oregano
Oregano • Marjoram, Origanum
Oregano and marjoram are two of the best known and most frequently used herbs. They are popular in stuffings, soups and stews, and no pizza is complete until it has been sprinkled with fresh or dried oregano leaves.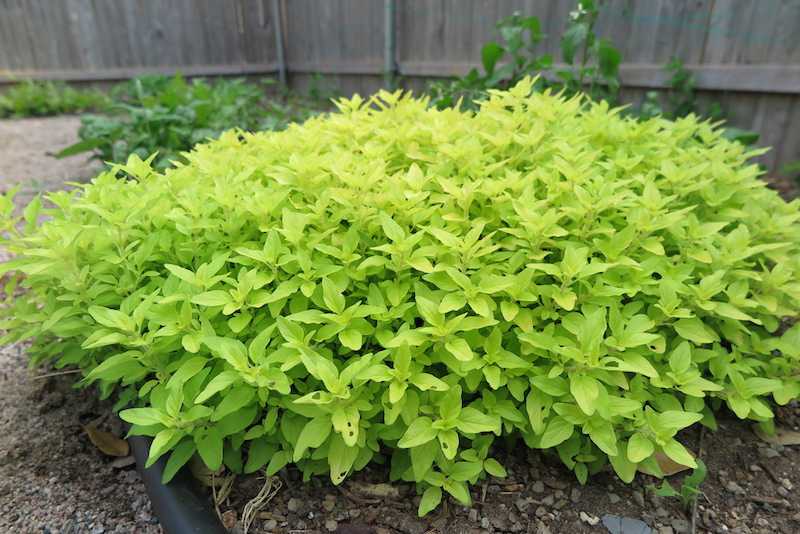 Growing
Oregano and marjoram grow best in full sun. The soil should be of poor to average fertility, neutral to alkaline and well drained. Oregano is very tough and is easy to grow in Texas. Harvest leaves throughout the growing season.
Tips
These bushy perennials make a lovely addition to any perennial bed and can be trimmed to form low hedges. They are also excellent for trailing over retaining walls.
Recommended
O. majorana (marjoram) is upright and shrubby with light green, hairy leaves. It bears white or pink flowers in summer. (Zones 7–9)
O. vulgare var. hirtum (oregano, Greek oregano) is the most flavorful culinary variety of oregano. The low, bushy plant has hairy, gray-green leaves and bears white flowers. Many other interesting varieties of O. vulgare are available, including those with golden, variegated or curly leaves.
Features: fragrant, edible foliage; white or pink, summer flowers; bushy, semi-evergreen habit
Height: 12–32"
Spread: 8–18"
Hardiness: zones 4–9
Notes: The flowers attract pollinators to the garden.