Lenten Rose
Don't let its beauty fool you: Lenten rose, Helleborus, is one of our toughest and most versatile Texas perennials. This hardy evergreen shade bloomer tolerates heavy soils and blooms fall through spring, when most other plants are dormant.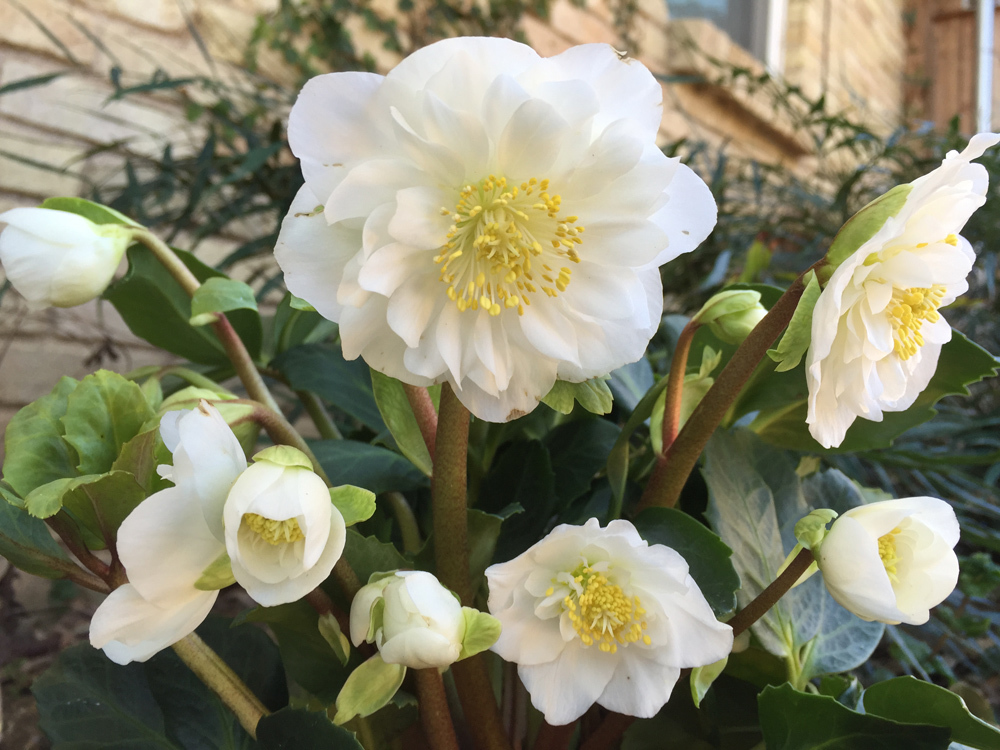 Growing
Lenten roses prefer light shade or full shade. They do tolerate some direct morning sun if the soil stays evenly moist. The soil should be fertile, humus rich, neutral to alkaline, moist and well drained. However, plants typically thrive even in heavy clay soils and dry shade.
Tips
Use these plants in mixed shade beds or naturalize them in a woodland garden. They also perform very well in containers.
Recommended
H. argutifolius (Corsican Lenten rose) 'Silver Lace' has gorgeous silver foliage and white to greenish flowers.
H. niger (Christmas rose) has flowers with pink buds that open to white with a greenish center. 'Josef Lemper' is an excellent variety.
H. orientalis (Lenten rose) is a clump-forming, evergreen perennial. It grows 12–24" tall, with an equal spread. It bears white or greenish flowers that turn pink as they mature in mid- or late spring. There are many new hybrid cultivars that offer up a range of bloom colors. 'Blue Lady,' 'Cinnamon Snow,' 'Ivory Prince,' 'Red Lady' and many other beautiful hybrids are available.
Also called: Christmas rose
Features: late fall to mid-spring flowers
Height: 12–24"
Spread: 12–24"
Hardiness: zones 4–9
Note: All parts of Lenten rose are toxic, and the leaf edges can be sharp, so wear long sleeves and gloves when planting or dividing these plants.