Hosta
While hostas grown in Texas typically fail to rival the vigor and size of those grown in more northern climates, they can still be a good option for a moist shade garden. Certain varieties are more heat tolerant than others.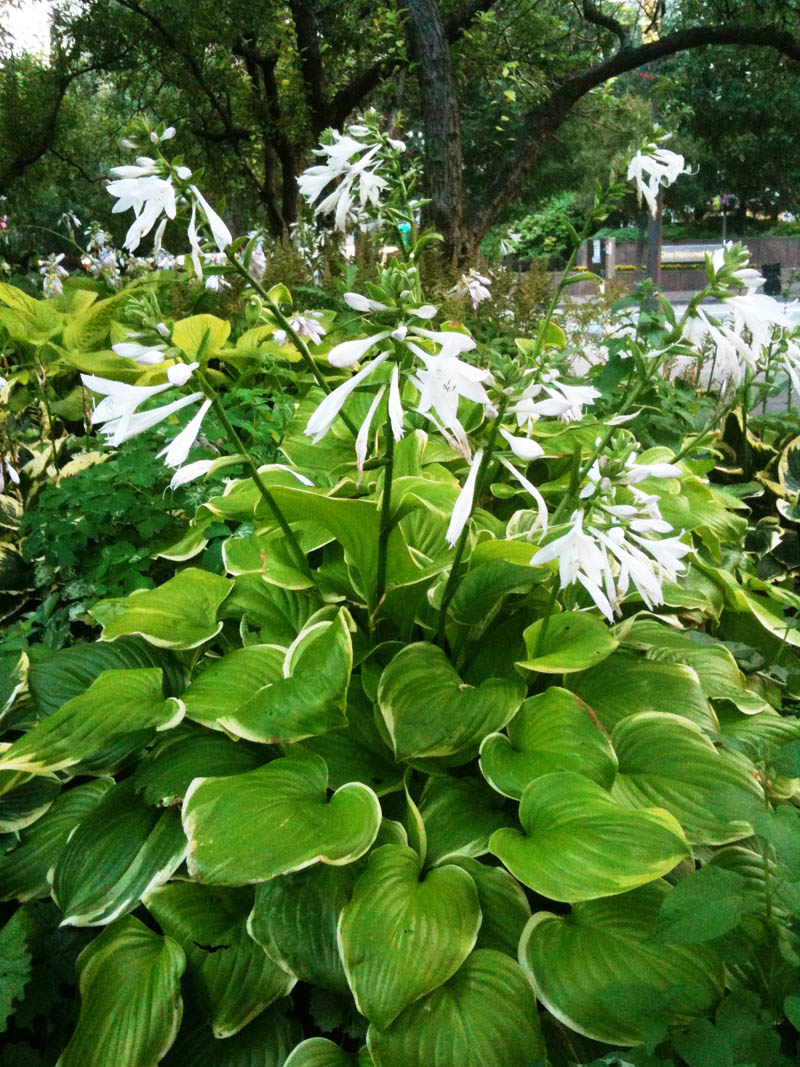 Growing
Hostas prefer light shade or partial shade but will grow in full shade. Morning sun and afternoon shade is best; afternoon sun will scorch hostas. The soil should be fertile, moist and well drained, but most soils are tolerated. Hostas are fairly drought tolerant once established, especially if given a mulch to help them retain moisture.
Division is not required but can be done every few years in spring or summer to propagate new plants.
Tips
Hostas make wonderful woodland plants and look very attractive when combined with ferns and other fine-textured plants. Hostas are also good plants for a mixed border, particularly when used to hide the ugly, leggy, lower stems and branches of some shrubs.
Recommended
Hostas have been subjected to a great deal of crossbreeding and hybridizing, resulting in hundreds of cultivars. Visit your local garden center for the best suited varieties. 'Blue Angel,' 'Francee,' 'Patriot,' 'So Sweet,' 'Sugar and Cream' and 'Sum and Substance' are top performers in our heat.
Also called: plantain lily
Features: decorative foliage; summer and fall flowers
Height: 4–36"
Spread: 6"–4'
Hardiness: zones 3–8
Note: Hostas' dense growth and thick, shade-providing leaves allow them to suppress weeds.