Hardy Amaryllis
Hardy Amaryllis, Hippeastrum
When it comes to tolerating cold temperatures and poor soils, this is the amaryllis that tops the rest. Believed to be the first hybrid amaryllis, this tough beauty has become a favorite in southern gardens.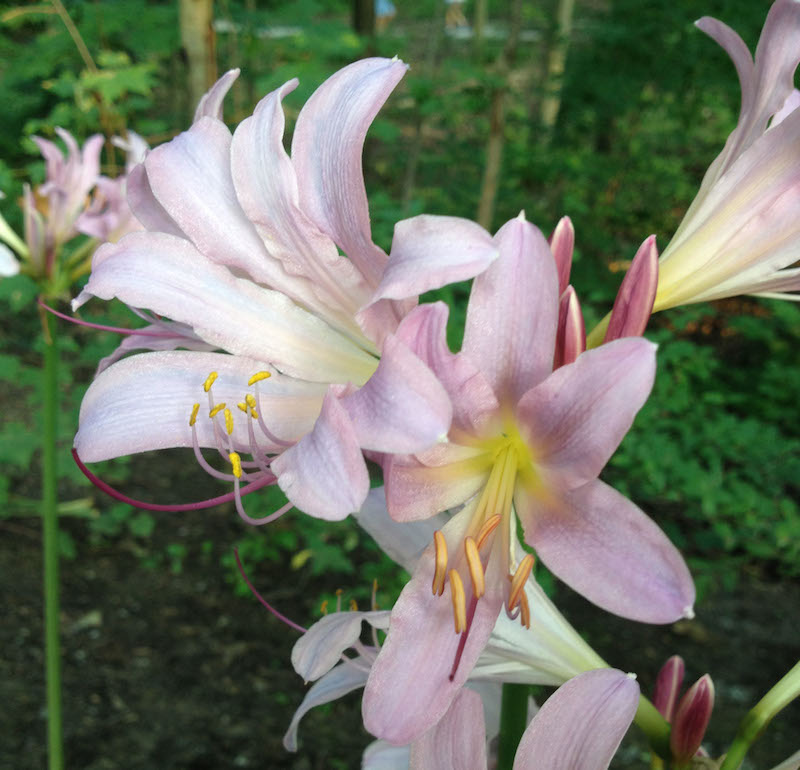 Growing
This is not your common florist's amaryllis typically used for indoor forcing. These hardy bulbs tolerate our heat, humidity and even areas with heavy clay soils. Plants can be grown in full sun but also happily tolerate partial shade.
Plant the bulbs with their "necks" just above the surface of the soil. Blooms will emerge first in spring and then are followed by the foliage. Do not cut or remove foliage while it is still green. The bulbs go dormant in fall, after which the foliage will die away.
Tips
Plant hardy amaryllis in large clumps in mixed perennial beds, groundcover areas or in natural plantings under trees that provide afternoon shade.
Recommended
H. x johnsonii is known for its bright crimson blooms striped with white, followed by long, strap-like foliage.
Also called: Johnson's amaryllis, St. Joseph's lily
Features: red-and-white-striped, trumpet-shaped, spring flowers; long, strap-like foliage; slight fragrance
Height: 10–24"
Spread: 6–8"
Hardiness: zones 7–10
Notes: Hardy amaryllis was hybridized and made available to gardeners some time during the 1700s.