Elaeagnus
Elaeagnus is another tough-as-nails shrub that withstands drought, heavy soils, salty conditions and pollution. The evergreen foliage makes it a perfect low-maintenance privacy screening plant.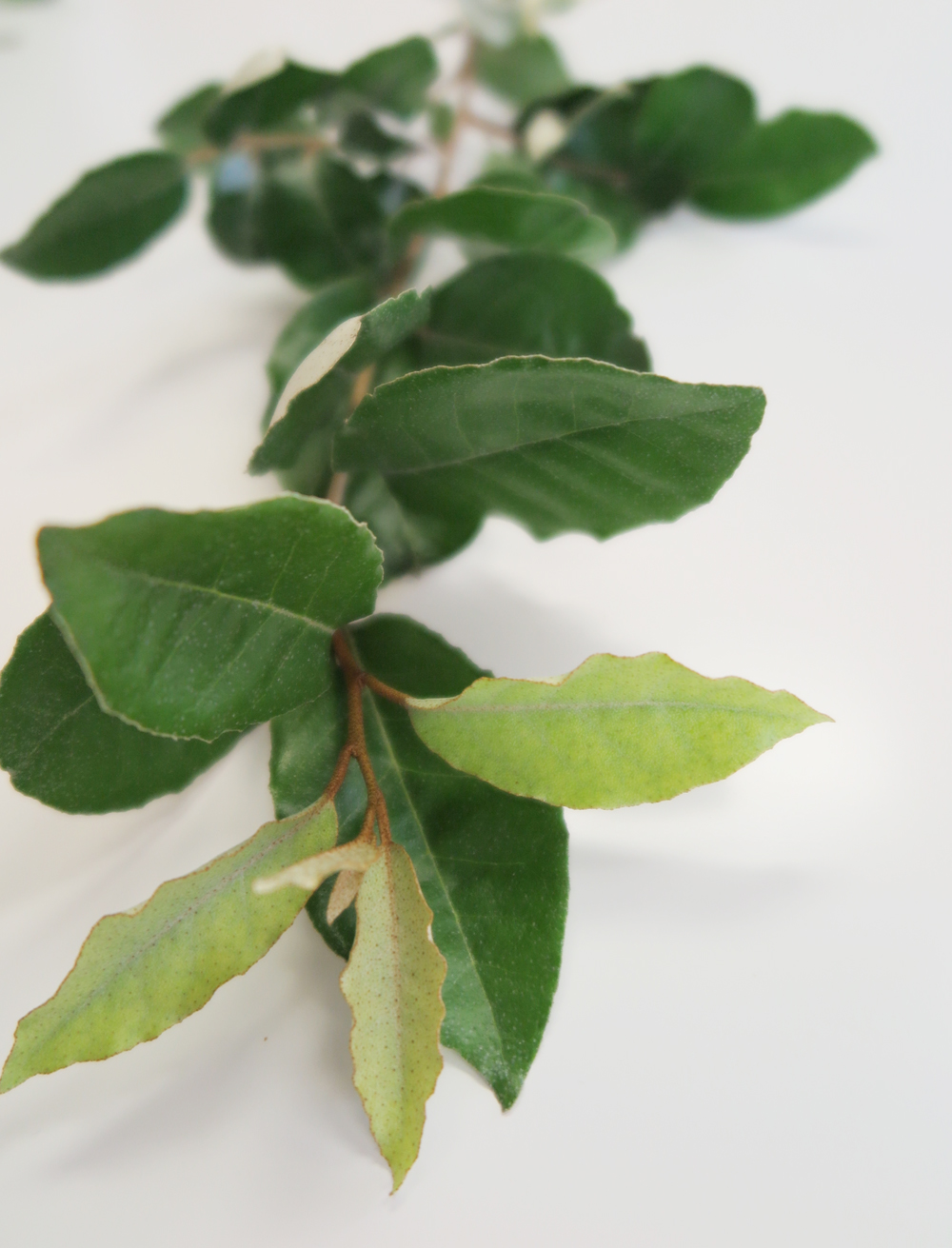 Growing
Grow elaeagnus in full sun or partial shade. It prefers a well-drained, sandy loam of average to high fertility but can adapt to poor, heavy clay soil, because it can 'fix' nitrogen from the air. A tolerance for salty and dry conditions makes it useful for plantings along highways and other salted roads. Elaeagnus requires little if any watering after the second or third year in the ground. However, young plants will need supplemental water during times of high heat and drought.
Tips
This tough plant works well in shrub or mixed borders and in hedges or screens. It is also useful for erosion control and soil stabilization.
Recommended
E. pungens is a spiny, evergreen shrub that is resistant to deer and rabbits, and spreads by suckers. The foliage is dark silvery green on top and silvery white beneath. Fragrant, tiny, silvery white flowers are produced in fall. The subsequent fruit, which begins brown and ripens to red, attracts wildlife. 'Variegata' has yellow leaf margins.
Also called: thorny elaeagnus
Features: fragrant flowers; summer foliage; easy to grow
Habit: large, sprawling, evergreen shrub with arching canes
Height: 10–15'
Spread: 10–15'
Hardiness: zones 7–10
Notes: Use elaeagnus for contrast in large shrub beds. Full sun and dry conditions bring out the best silver color in the foliage.