Dusty Miller
Dusty Miller, Senecio
Dusty miller is a great addition to cool season planters, window boxes and mixed borders where the deeply lobed, soft, silvery gray foliage makes a good backdrop for the brightly colored flowers of other annuals.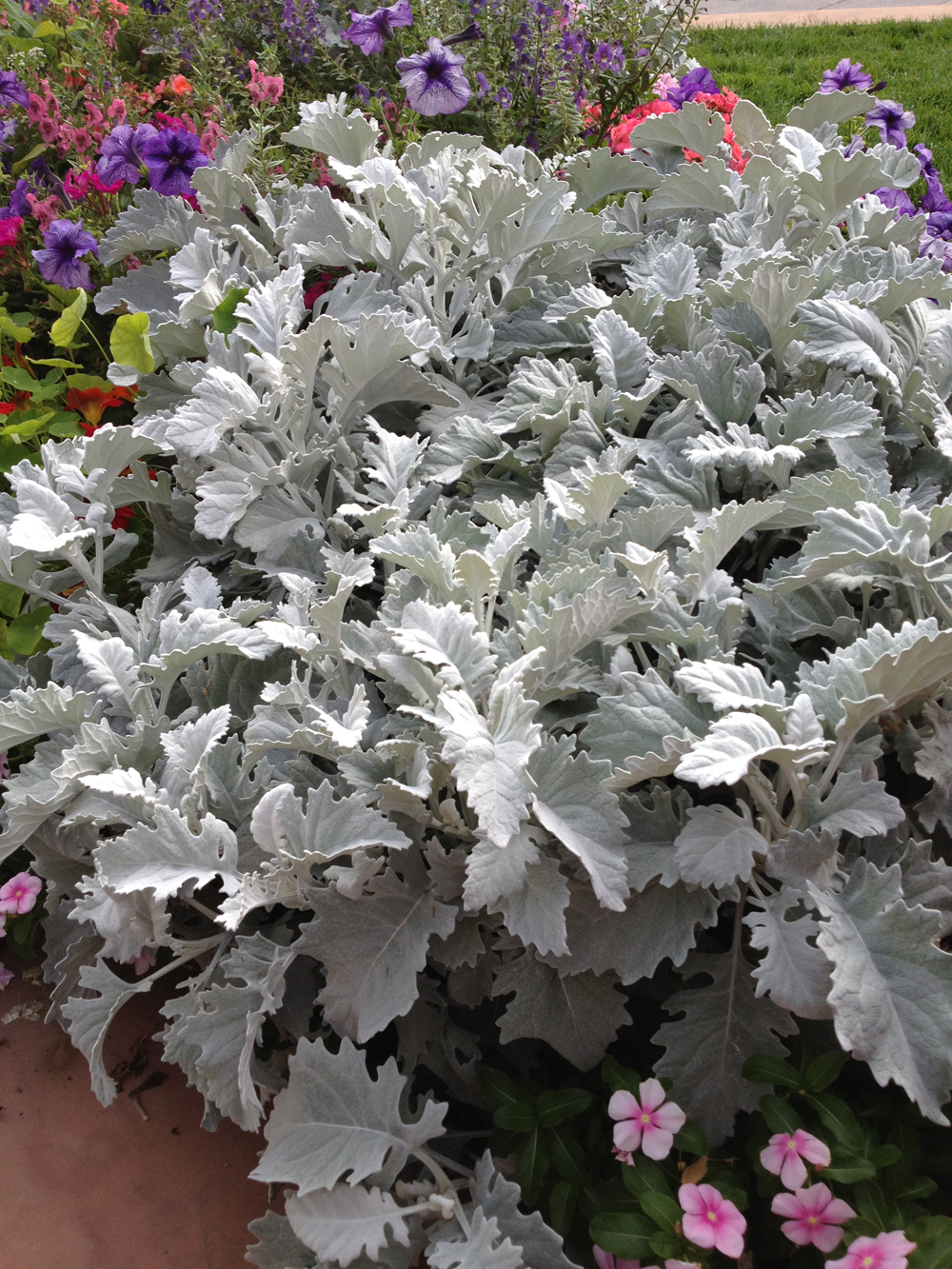 Growing
Dusty miller grows well in full sun or partial shade. The soil should be of average fertility and well drained. Pinch off the flowers before they bloom. They aren't showy, and they use energy that would otherwise go to producing more foliage.
Tips
Dusty miller is a subshrub that can behave as a short-lived perennial in Texas gardens, but we most often use dusty miller as a cool-season annual. The soft, lacy, silvery foliage of this plant is its main feature. Dusty miller is used primarily as an edging plant but also in beds, borders and containers.
Recommended
S. cineraria forms a mound of fuzzy, silvery gray foliage that is lobed or finely divided. Many cultivars with impressive foliage shades and shapes have been developed.
Features: silvery foliage; neat habit; yellow to cream flowers
Height: 12–24"
Spread: equal to height or slightly narrower
Sidebar
A wonderful filler for fresh- or dried-flower arrangements, dusty miller adds a lacy texture.