Crinum Lily
Crinum Lily, Crinum
Crinum lilies are a southern favorite, not only for their impressive, fragrant blooms, but also for their tenacity in the most unfavorable of growing conditions. If there was ever a "set it and forget it" plant, this is it.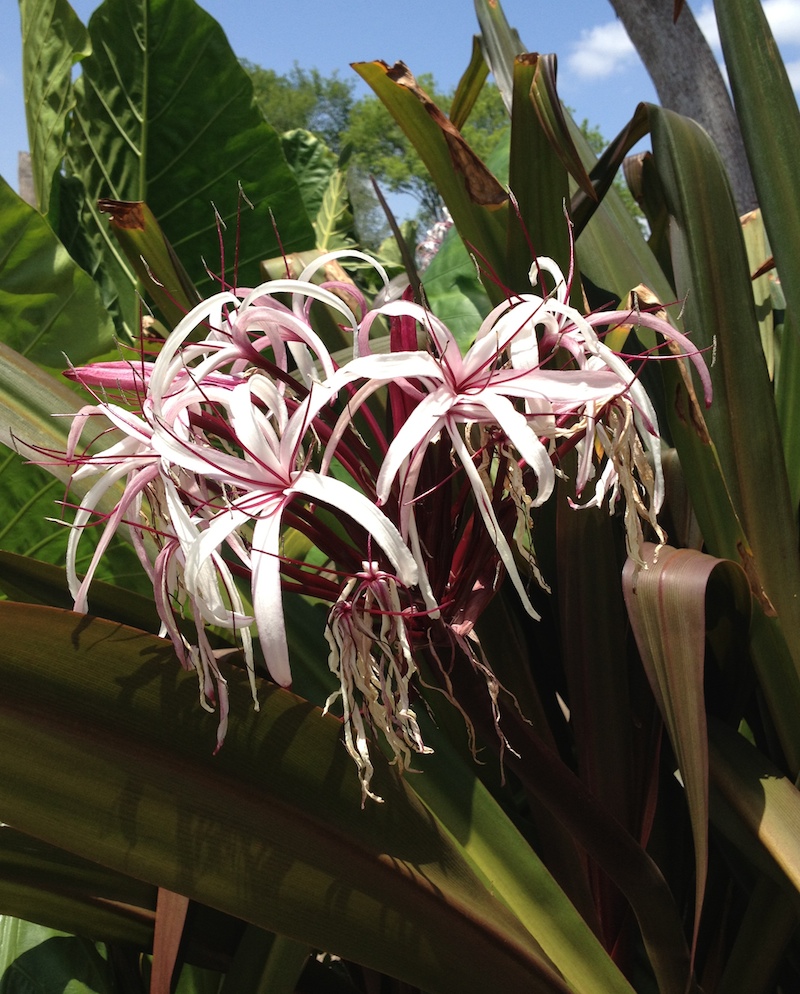 Growing
Crinum lilies are best planted in full sun but can tolerate some late afternoon shade. While they prefer a rich soil, crinums will often grow quite happily in poor, compacted, clay soils. Be sure to plant the bulbs so that the neck is below the surface of the soil.
Crinum lilies will bloom repeatedly through summer; simply snip off spent blooms at the base of the stem, and new ones will follow.
Tips
Plant crinum lilies in a location where they can settle in long term. It's pretty tough to transplant them once they've dug in.
Recommended
C. bulbispermum is the most prolific and abundant species in the South. The foliage is blue-green, and the blooms range from pure white to pink with dark pink accents. Many varieties are available.
C. x herbertii (milk and wine lily) is one of the first Crinum hybrids to bloom every summer and one of the toughest. It gives off a slight fragrance from white and pink blooms.
C. powelii is a tough, reliable species that puts on large quantities of rich pink flowers in summer. Many hybrids of this species are available.
Features: fragrant, trumpet-shaped, lily-like flowers; sturdy stems; strap like foliage
Height: 24–36"
Spread: 24–36"
Hardiness: zones 7–10
Notes: Crinums are incredibly tough once established and will require little care or attention to thrive.