Coral Bells
From soft yellow-greens and oranges to midnight purples and silvery, dappled maroons, coral bells, Heuchera, offer a great variety of foliage options for a shady perennial garden.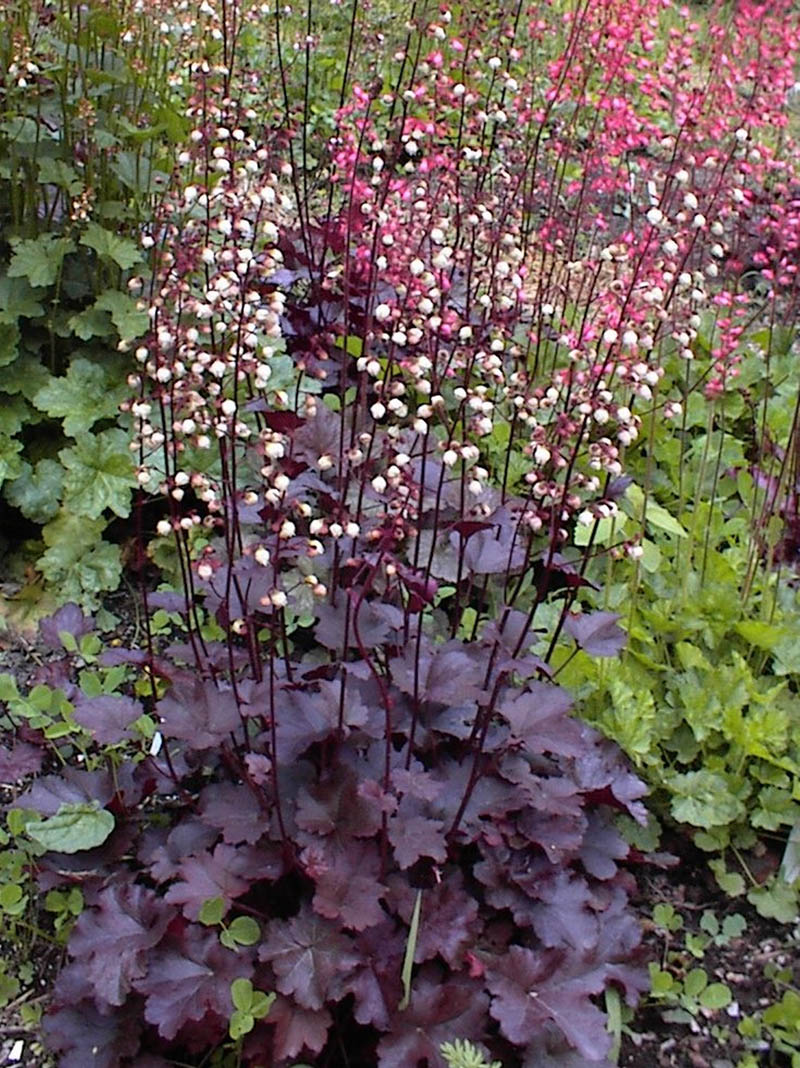 Growing
Coral bells grow best in partial shade or light shade. The foliage colors can bleach out in full sun, and plants grow leggy in very heavy shade. The soil should be of average to rich fertility, humus rich, neutral to alkaline, moist and well drained. Good air circulation is essential. Deadhead to prolong the bloom.
Every two or three years, coral bells can be divided to remove the oldest, woodiest roots and stems. Replant crown divisions at or just above soil level.
Tips
Use coral bells as edging plants in mixed perennial beds, in clusters in woodland gardens or as groundcovers in low-traffic areas. Combine different foliage types for an interesting display. All varieties make excellent container plants.
Recommended
These days, there is a bounty of beautiful cultivars available with almost limitless variations of foliage markings and colors. A few top performers include 'Georgia Peach,' 'Lime Rickey,' 'Obsidian,' 'Palace Purple' and 'Peach Flambé,' but there are many more to choose from.
Also called: alum root
Features: very decorative foliage; spring or summer flowers
Height: 2–4'
Spread: 6–18"
Hardiness: zones 3–9
Note: Coral bells have a strange habit of pushing themselves up out of the soil because of their shallow root systems. Mulch in fall if the plants begin heaving from the ground.