Cestrum 'Orange Zest'
There aren't many plants that not only tolerate our tough Texas climate but also are relatively pest-free, bloom from spring 'til frost, have fragrant flowers, and attract both hummingbirds and butterflies. What could this magical plant possibly be? Why Cestrum, of course!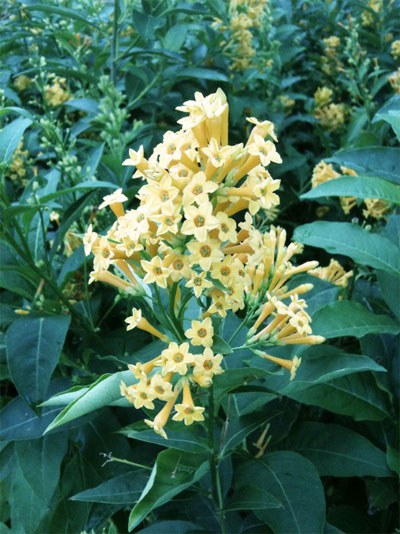 Despite its beauty and toughness in the garden, Cestrum aurantiaum isn't well known by many Texas gardeners. Also known as orange Jessamine, this tropical shrub can be grown as an evergreen perennial in many parts of the state. Reliably cold hardy to Zone 8, plants can be added to garden beds in Zone 8 or warmer areas and easily grown in containers in colder zones. If container-grown, plants can be moved inside the house or garage during times of hard freezes. During very cold winters, plants in the garden will sometimes die back or lose foliage, but can re-emerge the following spring.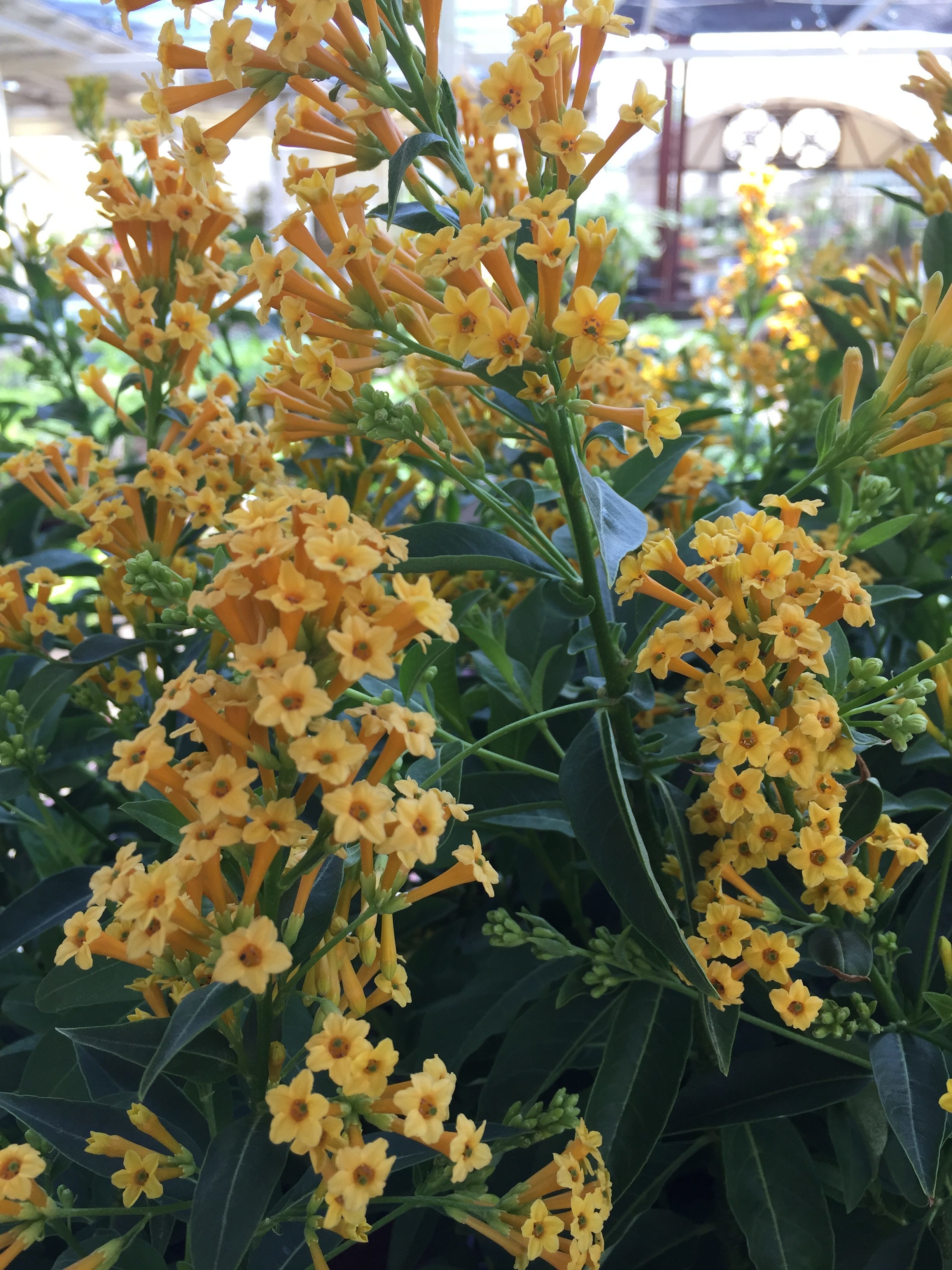 Orange Cestrum has a growth and blooming habit reminiscent of lilacs, but with a totally tropical look. The plants are full and shrubby with dark green leaves. Tubular flowers are borne on large clusters that begin emerging in mid-March. Plants continue blooming all the way to the first hard frost. A relative of jasmine, Cestrum has flowers that emit a wonderful fragrance. While the flowers are not usually fragrant in the day, plants fill the air with a sweet citrus flavor once evening comes around. This makes Cestrum the perfect patio plant.
The flowers of 'Orange Zest' have orange tubes with pale orange to yellow tips. Plants will grow to approximately 4 feet tall and wide. 'Orange Zest' will happily take full Texas sun all day, but can tolerate some afternoon shade. Plant Cestrum in beds amended with compost, and provide consistent moisture. It is irresistible to hummingbirds and butterflies, so this is a wonderful addition to any habitat garden.