Blazing Star
Blazing Star, or Liatris, is an outstanding flower with fuzzy, spiked blossoms above grass-like foliage. It is an excellent plant for attracting butterflies to the garden.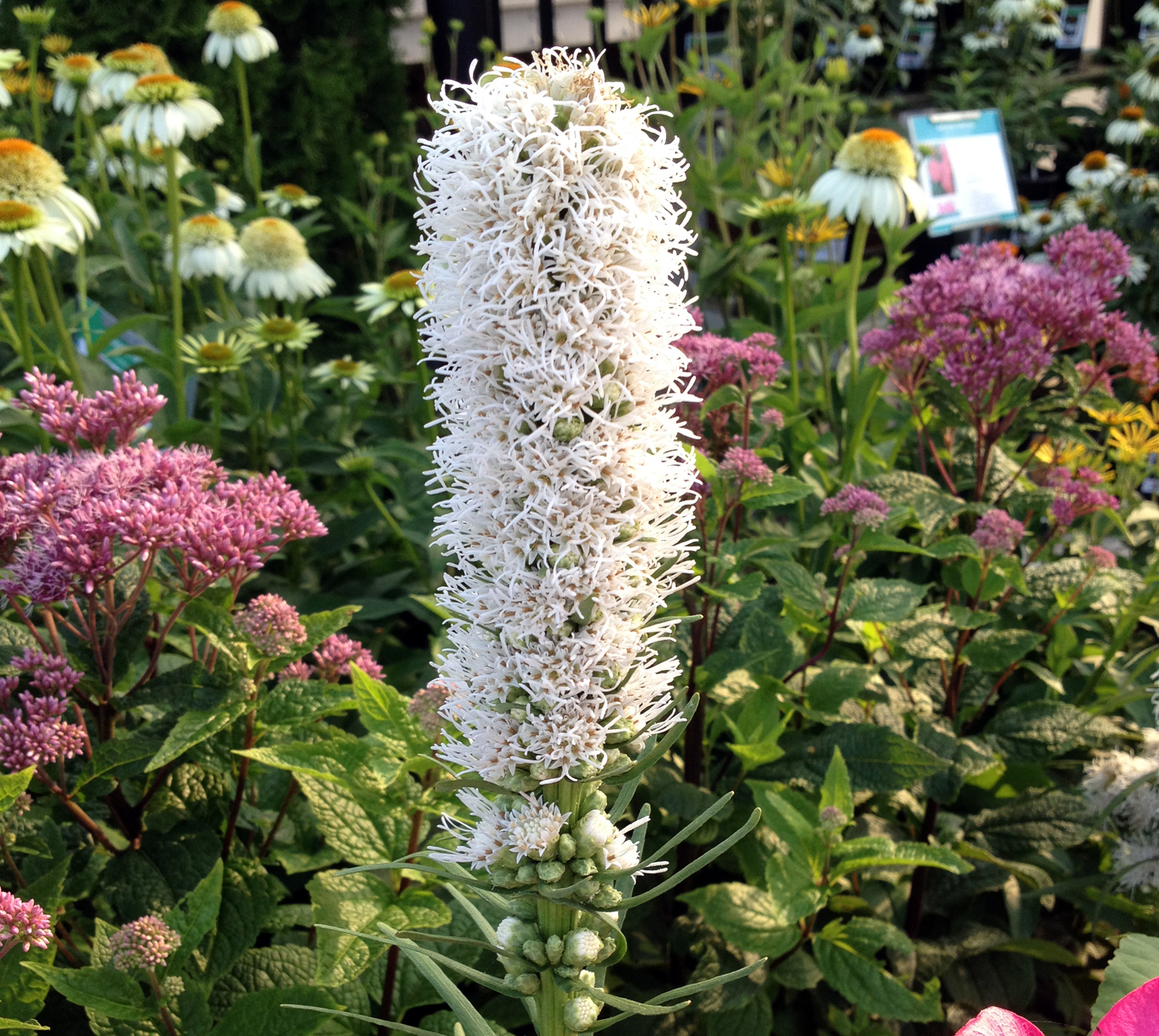 Growing
Blazing star prefers full sun. The soil should be of average fertility, loose and well drained. Water well during the growing season, but don't allow the plants to stand in water during cool weather. Mulch during summer to prevent moisture loss.
Trim off the spent flower spikes to promote a longer blooming period and to keep blazing star looking tidy.
Tips
Use blazing star in mixed perennial beds and wildflower stands. Plant it in a location that has good drainage to avoid root rot in winter. Blazing star also grows well in planters.
Recommended Varieties
L. aspera (rough gayfeather) is a clump-forming, native perennial with densely clustered foliage and purple-spiked flowerheads. This species grows up to 6' tall and 12–24" wide. (Zones 4–9)
L. elegans (pinkscale gayfeather) produces similar flowers to other species but with pale white inner petals. This species grows 2–4' tall and is native to Texas. (Zones 7–9)
L. punctata (snakeroot) is a tuberous, native perennial with narrow leaves and dense, purple flowerheads. It grows up to 36" tall and 24" wide. (Zones 3–7)
L. spicata (blazing star, spiked gayfeather) is a clump-forming, erect plant. The flowers are pinkish purple or white. Several cultivars are available.
Also called: gayfeather
Features: summer flowers; grass-like foliage
Height: 18"–6'
Spread: 12–24"
Hardiness: zones 3–9
Note: Blazing star makes an excellent cut flower.