Begonia
Begonia, Begonia
With their beautiful flowers, compact habit and decorative foliage, begonias are one of the best plants for brightening up a shady garden.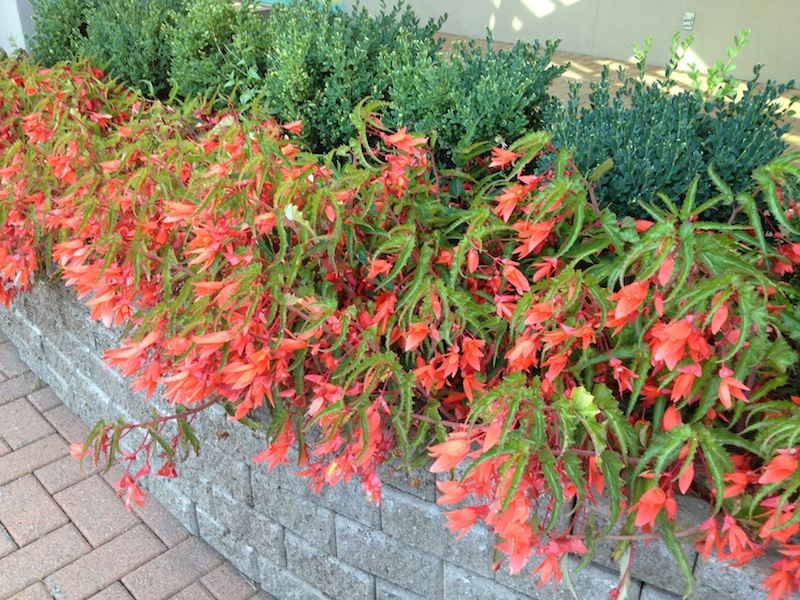 Growing
Light shade or partial shade is best for these plants, though some wax begonias tolerate sun if their soil is kept moist. The soil should be fertile, rich in organic matter, neutral to acidic and well drained. Allow the soil to dry out slightly between waterings.
Begonias love warm weather, so don't plant them out before the soil warms in spring. If they sit in cold soil, they may become stunted and fail to thrive.
Tips
All begonias are useful for shaded garden beds and planters. Wax begonias have a neat, rounded habit that makes them particularly attractive as edging plants. Wax begonias are easy-care compact bedding plants, while the larger Dragon WingTM  begonias are perfect for containers.
Recommended
B. x hybrida Dragon WingTM begonias offer excellent garden performance under many conditions. They tolerate both sun and shade. Their pendulous growth habit makes them perfect for containers and baskets. Baby WingTM begonias offer up the same performance on a compact scale.
B. semperflorens (wax begonias) have pink, white, red or bicolored flowers and green, bronze, reddish or white-variegated foliage.
Features: pink, white, red, orange or bicolored flowers; decorative foliage
Height: 6–24"
Spread: 6–24"
Notes: Wax begonias are ideal flowers for the time-strapped gardener because they are generally pest free, and they bloom all summer, even without deadheading.