Baptisia
Baptisia has attractive green foliage and spikes of bright blue flowers in early summer make this native Texas plant a worthy addition to any garden.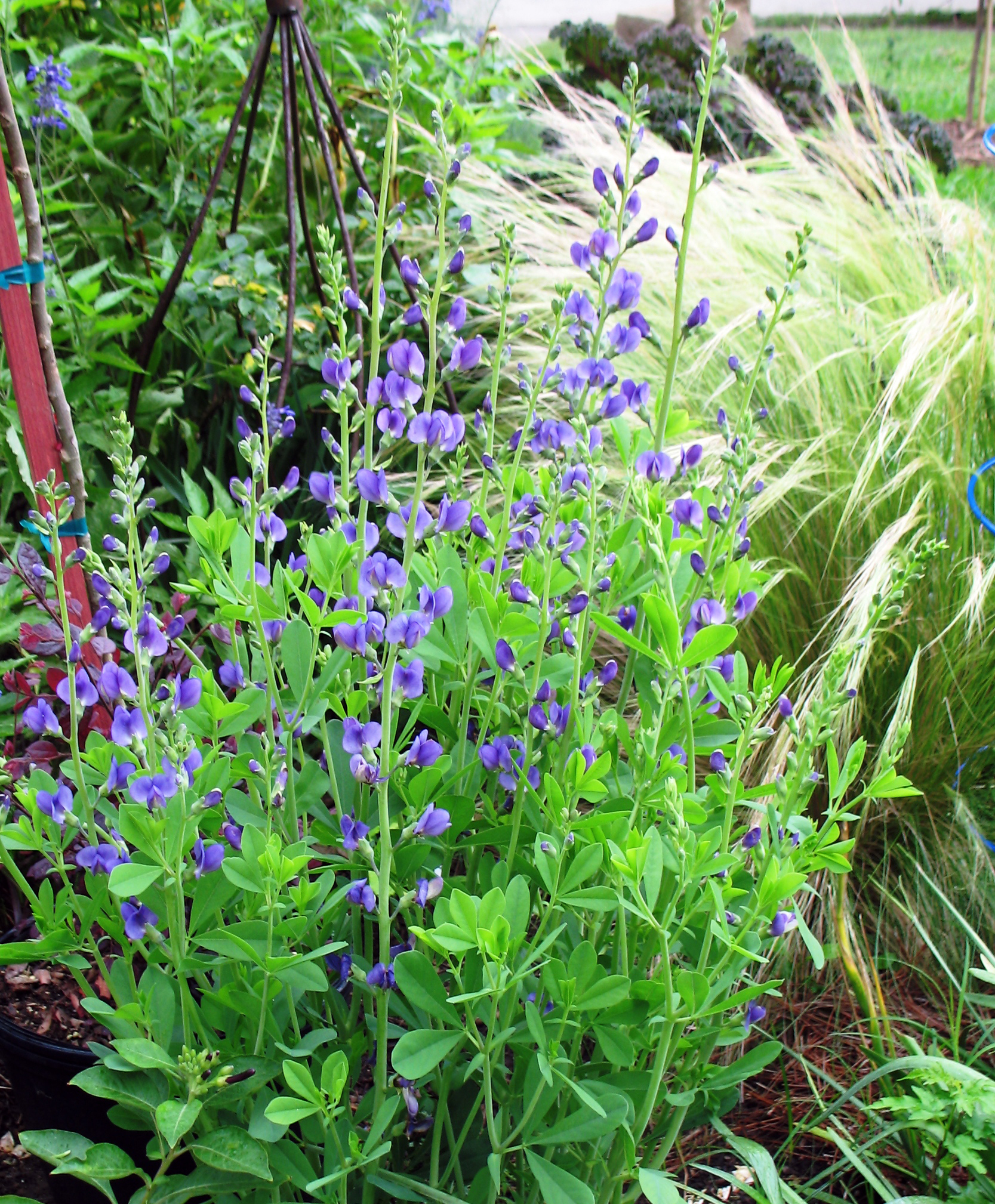 Growing
Baptisia prefers full sun but tolerates partial shade, though too much shade causes lank growth that flops over easily. The soil should be of poor to average fertility, loose and well drained.
Once established, this tough perennial is unfazed by drought and heat. It resents disturbance, so it doesn't need dividing.
Tips
Baptisia can be used in an informal border or a cottage garden. It is an attractive addition for a naturalized planting, on a slope or in any sunny, well-drained spot in the garden.
Recommended Varieties
B. alba (white wild indigo) is an erect perennial with a bushy growth habit. It bears tall spikes of white flowers that are sometimes marked with purple. It grows 2–4' tall and 2' wide.
B. australis (false blue indigo) is an upright or somewhat spreading, clump-forming plant that bears spikes of purple-blue flowers in early summer.
B. 'Carolina Moonlight' grows 4–4 1/2' tall and 3–4' wide. Clusters of soft yellow flowers are borne in late spring. The foliage turns to silvery blue during the hottest period of summer.
B. 'Purple Smoke' grows 4 1/2' tall, bearing violet flowers with dark purple centers.
B. sphaerocarpa (yellow wild indigo) grows 2–3' tall and bears yellow flowers in early summer.
Also called: false indigo
Features: late spring or early summer, purple, blue, yellow or white flowers; habit; foliage
Height: 2–5'
Spread: 2–4'
Hardiness: zones 3–9
Note: The lupine-like blooms are showstoppers in the garden and are great for cutting.