Athyrium
Athyrium, Athyrium
This genus of ferns includes some of the best-behaved ferns; they add color and texture to shady spots without growing out of control.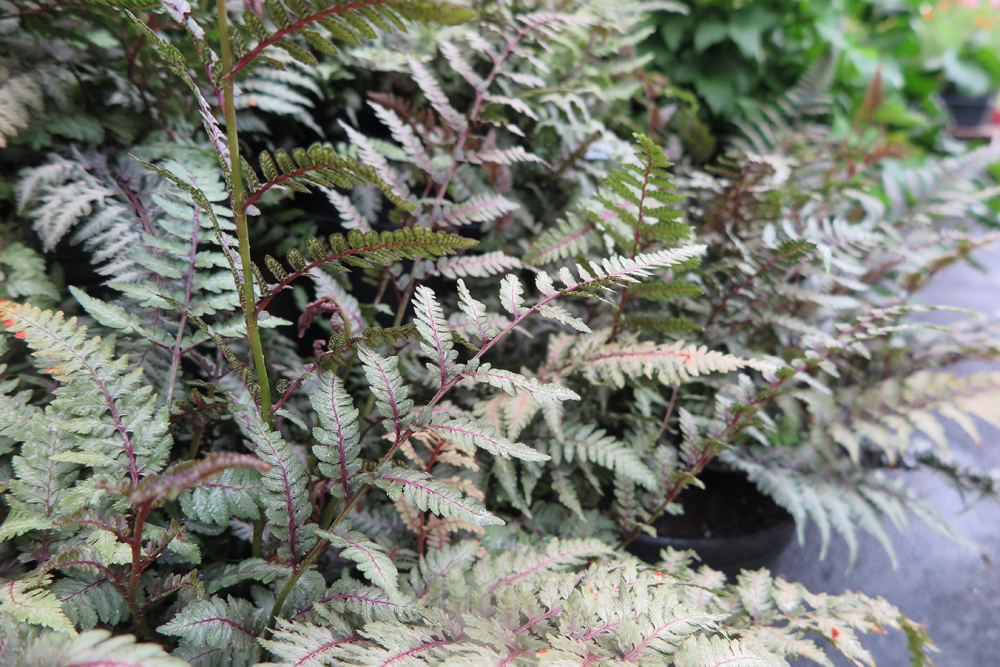 Growing
Lady ferns and Japanese painted ferns grow well in full shade, partial shade or light shade. The soil should be of average fertility, humus rich, acidic and moist. Division is rarely required but can be done to propagate more plants.
Tips
Both ferns form an attractive mass of foliage, but they don't grow out of control like some ferns tend to. Include them in shade gardens and moist, woodland gardens.
Recommended
A. filix-femina (lady fern) forms a dense clump of lacy fronds. It grows 12–24" tall and has a 24" spread. Cultivars are available, including dwarf cultivars and cultivars with variable foliage. Subsp. asplenioides (southern lady fern) is a native form with more triangular fronds.
A. niponicum var. pictum (Japanese painted fern) forms a clump of dark green fronds with a silvery or reddish metallic sheen. It grows 12–24" tall and has a 24" spread. Many cultivars are available. Some of the more colorful cultivars include 'Burgundy Lace,' with metallic burgundy leaves; 'Metallicum,' with variegated silver, green and red leaves; 'Pewter Lace,' with fine, metallic gray foliage and 'Ursula's Red,' with iridescent, silver-white and rich maroon-red leaves. (Zones 4–8)
Features: habit; foliage
Height: 12–24"
Spread: 12–24"
Hardiness: zones 3–8
Sidebar
The colorful foliage of Japanese painted fern brightens up any shaded area with its metallic shades of silver, burgundy and bronze.