Artemisia
Most artemisias are valued for their silvery foliage, not their flowers. The silver foliage provides striking contrast to flowers and other foliage colors in the garden.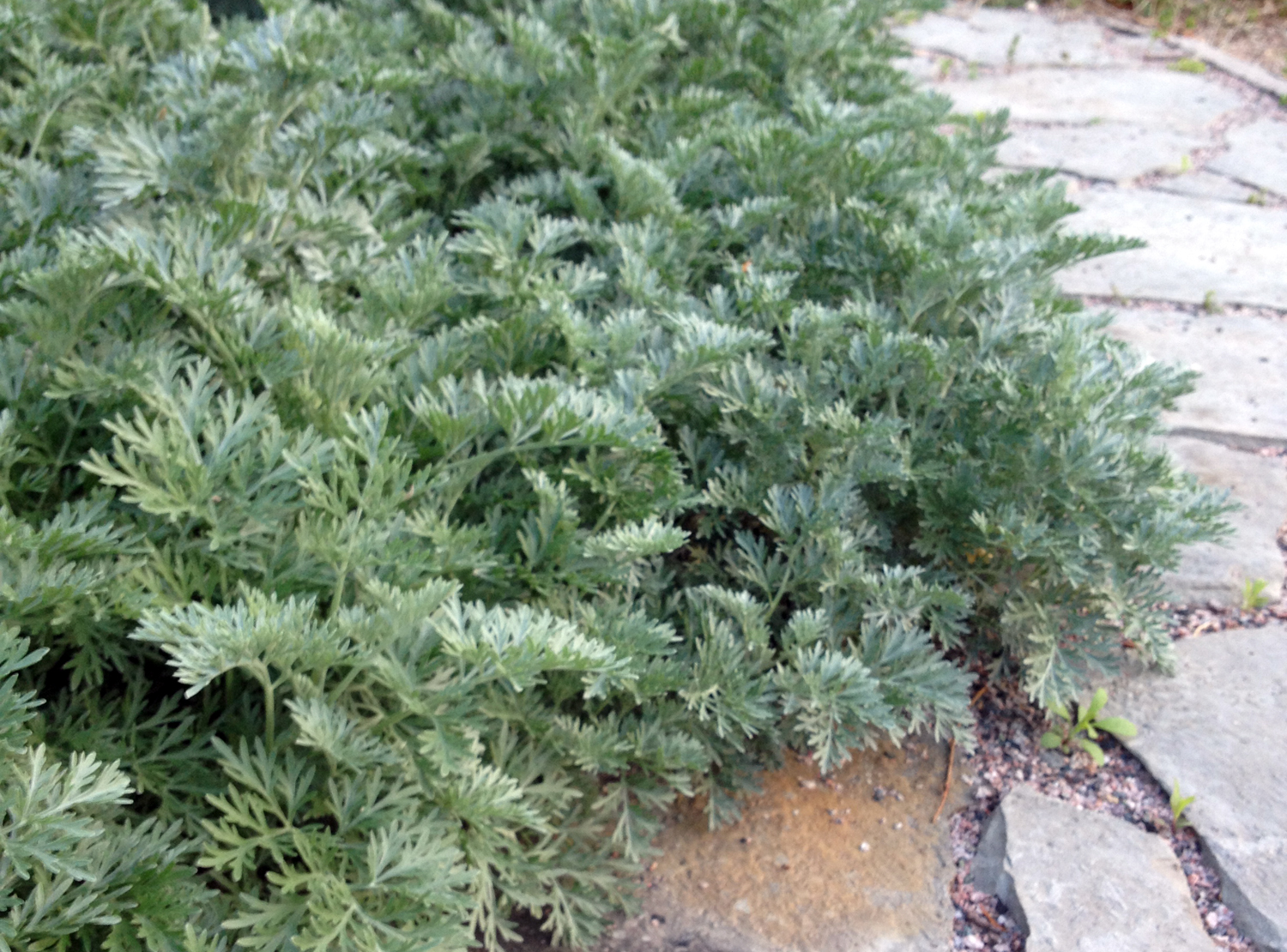 Growing
Artemisias grow best in full sun. The soil should be of low to average fertility and well drained. These plants dislike wet, humid conditions.
When artemisias begin to look straggly, cut them back hard to encourage new growth and to maintain a neater form. Divide them every year or two, when plant clumps appear to be thinning in the centers.
Tips
Use artemisias in mixed perennial borders. Their silvery gray foliage makes them good backdrop plants to use behind brightly colored flowers. They are also useful for filling in spaces between other plants. Smaller forms may be used to create knot gardens or used in containers.
Recommended varieties
A. x 'Powis Castle' is a mounding, shrubby plant with feathery, silvery gray foliage. Plants can quickly reach 4' in width and typically grow 24–36" tall. Prune to control size and to encourage new growth in the center of the plant.
A. schmidtiana 'Silver Mound' is a compact grower, reaching 10–14" tall and 16–18" wide. It has bright silver, feathery foliage and makes a great edging or container plant.
A. stelleriana has deeply lobed, silvery leaves covered in felt-like hairs. The species can grow 12–18" tall and wide. Some cultivars such as Silver Cascade® act like trailing plants, growing only 6–8" tall and 12–14" wide.
Also called: wormwood, sage
Features: silvery gray, feathery or deeply lobed foliage
Height: 12–36"
Spread: 6"–4'
Hardiness: zones 3–8
Note: Some artemisias can spread and become invasive in the garden.