Plants of Texas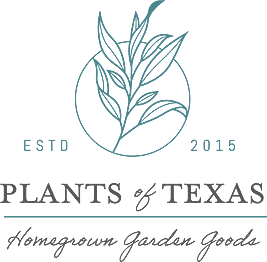 Plants Of Texas is a family owned retail nursery committed to providing customers of the greater East Texas area with a truly unique garden center experience.
Leslie was hired to develop a business and marketing plan, from the ground up, for the new garden center, as well as help plan the property for the new build, help design the retail store itself, and create and build the garden center branding and e-commerce website.
Testimonial:
"Plants of Texas contracted with Leslie Halleck and Halleck Horticultural in August of 2020 to help us organize, design and plan our new retail garden center located in Tyler, Texas. Our experience with Leslie was and continues to be a very positive experience and lasting relationship.
We found Leslie to be a very matter of fact type of person. She spends a great deal of energy finding out who you are and what your ultimate goals are. Once this was achieved, ideas and suggestions were forth coming. We found some of her suggestions to be things we never thought of, others we loved and a few that we really had to think about. But that's why we hired her in the first place, to help us with new ideas, and to help us make the best decisions possible as we moved forward with our new business.
I have been in the nursery business for many years and knew we wanted someone that understood the retail garden center industry. We wanted someone that could push us with new and progressive ideas as well as help us incorporate realistic logistics and processes needed for creating a successful garden center. We realized very quickly with Leslie's knowledge of the industry, including her past retail experience, and her ideas of how to move forward in today's tech savvy environment, we picked the right person. Without question, she took us out of our comfort zone with a few ideas and suggestions but that's exactly what we were looking for. We feel that Leslie is unique and special because not only does she have extensive plant knowledge, but her business mind and experience allows her to connect all the missing and new dots that brings your business full circle."
Doug Arnold, Owner
Plants of Texas
Trees USA