The Wellness Garden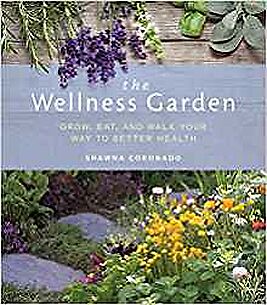 Buy It!
By Shawna Coronado
shawnacoronado.com/
Grow, Eat, and Walk Your Way to Better Health

Don't sacrifice your garden or green space because you suffer from chronic pain, health issues, or other ailments. The Wellness Garden is your guide!
If you love to garden but also worry about the physical strain, or if you are in search of ways to promote a healthier lifestyle, and even combat specific, chronic, health issues, then noted garden author and speaker Shawna Coronado has good news for you. You can stay active, fight chronic pain, and keep the garden you've worked so hard to cultivate.
Shawna uses her own experience with gardening and osteoarthritis to create a path for healthier habits and ways to reduce inflammation, while still enjoying outdoor activities. The nice visuals compliment each theme section of the book. Shawna's unique perspective on blending wellness, recovery, and healthy hobbies are inspiring.