Veggie update
May 11, 2008
Now that the trees are trimmed, I think we'll have much better sunlight in the veggie garden this summer. Bush bean and radish seedlings are on their way up...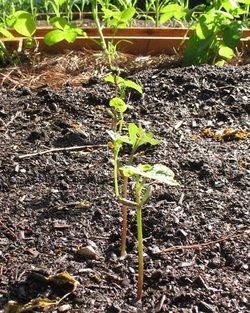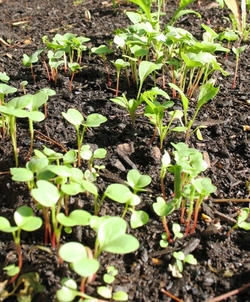 The corn has been a little inconsistent in its growth habit due to the bit of shade that was being cast in the back. Hopefully the smaller plants will have a spurt now that they have more light. Potatoes are happy.
Here are the tomato plants I started from seed - in the flood, with hail, then freeze...the ones I didn't think would even germinate. It's been such an unseasonable cool spring...but they made it and the seedlings are now coming along nicely.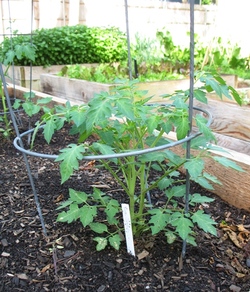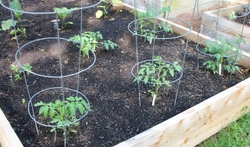 Found the first squash bloom of the season yesterday. These squash were also direct seeded. I have a few varieties, this being a dwarf cultivar.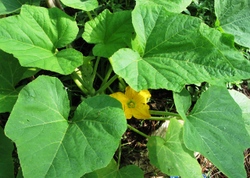 We've been harvesting really nice salad greens lately. Again, it's been unseasonably cool and normally by this time of the year it's warm enough that the greens can't help bolting. But we're still cool enough that the baby greens are still fresh and tasty.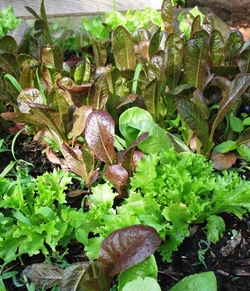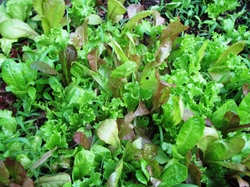 Blackberries are coming on...I think their flowers are so pretty