Jill Mullaney
Horticulturist, Account Manager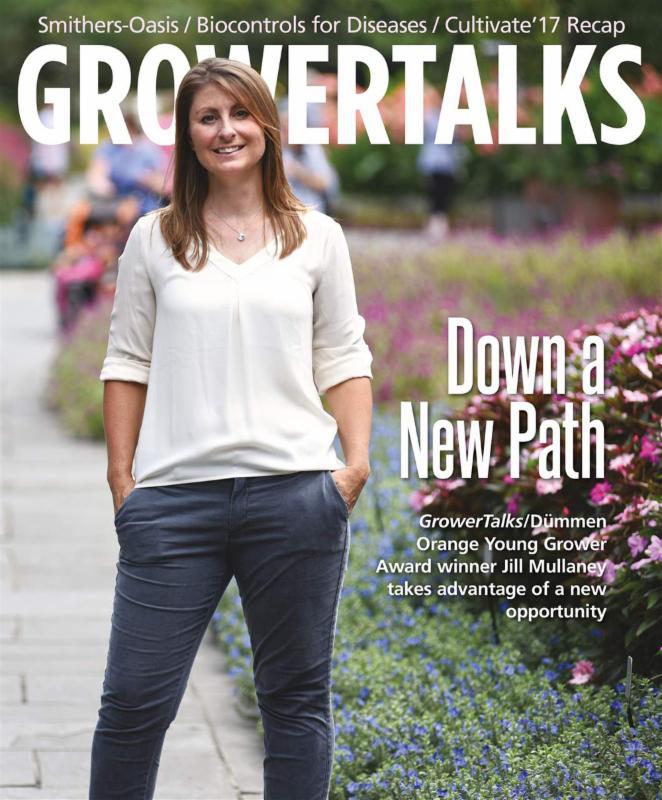 Jill Mullaney grew up on a grain & hog farm in South Dakota. From there, she attended the University of Nebraska & received her BS in Horticulture Production.
Jill interned at the prestigious Longwood Gardens in Kennett Square, PA and then began her career as a Nursery Manager at a landscape nursery.
Since then, Jill has focused on growing, first at Lauritzen Gardens in Omaha, NE and then as the Greenhouse Manager for the Dallas Arboretum for 8 years. Jill managed all aspects of plant production at the arboretum for nearly 3000 plant species grown per year for use in the trials program as well as garden installation. She also collaborated on designs, and installed special events displays and garden designs.
Jill also operates her own boutique floral company, Platinum Petals, servicing special events and weddings.
Jill won the coveted 2017 GrowerTalks/Dummen Orange Young Grower of the Year award at the Cultivate17 event! She's awesome.

Here at Halleck Horticultural Jill applies her skills across a wide variety of projects. Jill works with Leslie to manage client communication and needs, support green industry business and marketing projects, and basically keep Leslie in check (that's a hefty job). As a skilled and experienced horticulturist, she also provides in-person on-site (and virtual) consulting services for residential homeowners and commercial companies.

Jill holds a Noncommercial Pesticide License (3A, 3B), Certification Date 2009 – Present

As a bonus: She enjoys kittens, wine, naps, flowers, and tacos. No seriously.