current Client
Preservation Tree Services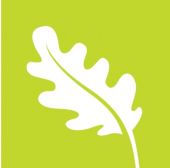 I currently act as a contract CMO (Chief Marketing Officer) for Preservation Tree Services, a company that provides sustainable, science-based tree care expertise to residential, municipal and commercial clients throughout the Dallas-Fort Worth area. They are experts at tricky emergency tree removals, organic fertilization and pest-control and the fine points of proper tree pruning and preservation.
--Testimonial, A.J. Thibodeaux, CEO --
"Leslie Halleck of Halleck Horticultural has been the foundation of our marketing program since 2013. Her dedicated efforts in digital media, public awareness and social media have allowed us to reach new heights. Leslie is instrumental in helping us to not only reach, but greatly exceed our sales goals. Her enthusiasm in our success and her ability to identify key areas to promote our company are unmatched. Leslie actively participates in our sales processes, attends sales meeting and is considered as a member of our team. I would highly recommend Leslie to any green industry organization looking to greatly increase their presence in key market areas."